Top 10 Mobile Companies in India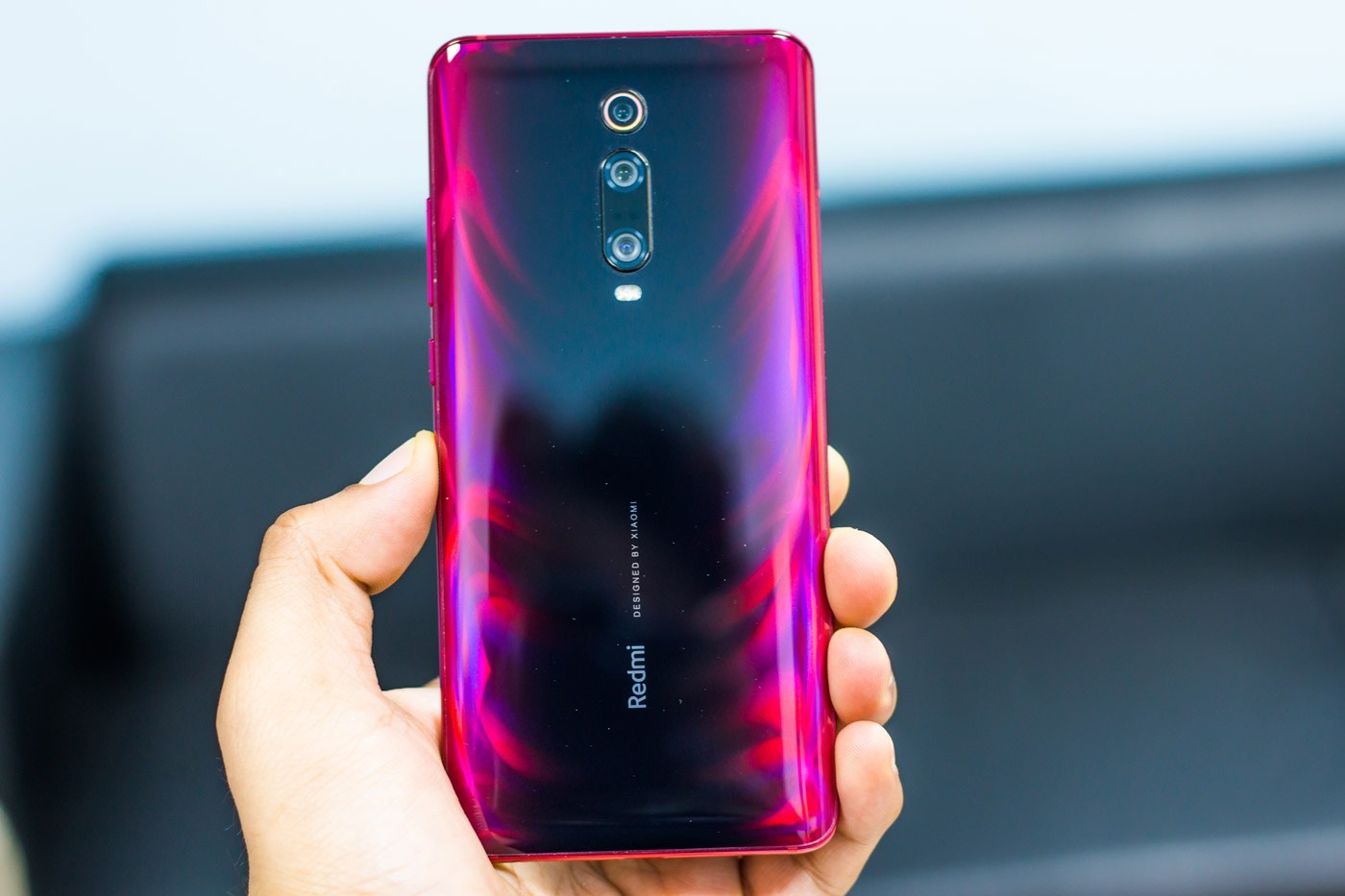 In 2017, approximately 468 million Indians used smartphones. However, this number is expected to rise to 859 million by 2022, according to a study by ASSOCHAM-PwC. (source)
Mobile phone companies around the world are aware of this tremendous potential the Indian market holds. This is why, today, consumers have a wide range of choice when it comes to smartphone options.
This makes purchasing a smartphone all the more difficult because you have several premium manufacturers bringing models integrated with the latest technology to the market.
To make things easier, we have listed the top 10 mobile companies in India!
Take a look at this list to settle on the smartphone you should purchase next.
Take a Look at the Top 10 Mobile Brands in India in 2020
1. Apple
Apple is perhaps one of the few brands on this list that needs no introduction. It is the most profitable smartphone developing company in the world.
Apart from its popular iPhone line-up, Apple also produces computers, laptops, handheld tablets and more.
iPhone Mobile Range in India - Apple is, without a doubt, one of the top mobile brands in India and its higher-end smartphones range between Rs. 1 Lakh and Rs. 1.5 Lakh.
Popular iPhone Models - The iPhone XS, iPhone 7, iPhone 7 Plus, iPhone 11 and iPhone 6s are the most popular Apple phones in India.
Best Features - Both iPhone 11 Pro Max and iPhone 11 Pro come with the following:
Superfast processor
Superior camera quality
Brilliant display
Upcoming iPhones in 2020 - Being one of the best mobile brands in India, consumers are already gearing up for the company's 2020 smartphone line-up.
Apple is expected to launch two new devices, tentatively titled, iPhone 12 and iPhone 12 Pro in September this year. (1)
2. Samsung
South Korean company Samsung has always been one of the primary competitors for Apple in India. Unlike Apple, Samsung launches several smartphones each year, including premium, medium-end and low-end devices.
Samsung Mobile Range in India - For buyers looking for premium specifications, the Samsung Galaxy S10 Plus provides plenty of features. It costs between Rs. 1.1 Lakh and Rs. 1.2 Lakh.
Popular Samsung Models - The Galaxy S9, Galaxy M30, Galaxy A50s, Galaxy S9 Plus and Galaxy M30s are some of the most popular phones from the brand.
Best Features - Samsung is one of the best phone companies in India for a reason and the latest Galaxy S10 Plus sports the following features.
12 GB RAM
All-screen display with no bezels.
Impressive Quad HD+ screen resolution, showcasing the clearest visuals.
Upcoming Samsung Phones in 2020 - Samsung's Galaxy S11 is slated to hit the Indian market in February 2020. Galaxy Note 11, on the other hand, will also hit shelves later this year.
3. Google
Google's smartphones line, named Pixel, is in high-demand across India. Running stock Android OS, these phones are extremely fast, while also featuring cutting edge tech upgrades.
Google Mobile Range in India - Today, Google Pixel 4 XL is the flagship smartphone from the Alphabet Inc.-owned company, with prices ranging between Rs. 1 Lakh and Rs. 1.1 Lakh.
Popular Google Models - The Pixel 3a, Pixel 3 XL, Pixel 3a XL, Pixel 2 and Pixel 3 are five of the most popular smartphones in the company's lineup.
Best Features - The top-end Pixel 4 XL is fitted with the following:
Updated processors promising lightning-fast performance. Its
Display resolution is set at 3040 x 1440 pixels
Unmatched Android OS performance and updates
Upcoming Google Phones in 2020 - Google has confirmed the launch of several new smartphone devices in 2020, including the Pixel 4a, Pixel 4a XL, Google Pixel 3 Lite and more. 
4. Huawei
Based in Shenzhen, China, Huawei is another company that is providing tough competition to all other smartphone companies. Although restricted from selling their devices in the United States, Huawei's global sales numbers remain strong.
Huawei Mobile Range in India - Huawei P30 is the company's most feature-rich offering, priced between Rs. 80,000 and Rs. 82,000.
Popular Huawei Models - The Huawei Y9 Prime, Huawei P9, Huawei Honor 3X, Huawei Y9 and Huawei P30 Pro are some of the models from the company that makes it one of the top 10 mobile brands in India.
Best Features - Huawei's top-end P30 Pro comprises
8 GB RAM
6.47-inch crystal clear display
Triple rear camera setup comes with 40 MP, 20 MP and 8 MP lenses
An internal memory slot of 256 GB
Upcoming Huawei Phones in 2020 - The Huawei P40 Pro, the successor to its current flagship device the P30 Pro, is expected to drop in the market sometime later this year.
5. OnePlus
Another one of the top mobile brands in India OnePlus operates out of Shenzhen, China. In recent years, it has found great favour amongst Indian smartphone users.
Owing to the great response from consumers, OnePlus has expanded its operations into the television sector as well.
OnePlus Mobile Range in India - The OnePlus 7T and OnePlus 7 are priced similarly, between Rs. 32,000 and Rs. 35,000, while OnePlus 7T Pro may set you back by around Rs. 55,000.
Popular OnePlus Models - The OnePlus 7T, OnePlus 7, OnePlus 7 Pro, OnePlus 7T Pro and OnePlus 6T are the company's most popular handsets in the market.
Best Features - You can expect the following features from premium OnePlus smartphones.
The best processor, leading to lightning fast speeds
The OnePlus 7T variants run Android 10 out of the box
Fast charging facility
Upcoming OnePlus Phones in 2020 - While OnePlus has yet to confirm what lies in store for its smartphone market officially, rumours suggest that the OnePlus 8 and OnePlus 8 Pro are already in the making.
6. Xiaomi
One cannot talk about the best smartphone brand in India without speaking about Xiaomi. Another China-based company, Xiaomi, entered the smartphone market in India when consumers lacked decent options for quality low and mid-range handsets. Since then, it has managed to become one of the top mobile phone sellers in the country.
Xiaomi Mobile Range in India - Today, you can avail a Redmi K20 Pro device at prices between Rs. 25,000 and Rs. 30,000.
Popular Xiaomi Models - Redmi 8, Redmi 8A, Redmi Note 7 Pro, Redmi 7A and Redmi Note 7S are some of the popular offerings from the company.
Best Features - The Redmi K20 Pro was Xiaomi's boasts the following features:
Bezel-less design
Full HD+ resolution further enhances the display abilities of the smartphone
Extremely fast performance across gaming and other processor intensive applications
Upcoming Smartphones in 2020 - If you are looking forward to owning a Xiaomi smartphone, the company has an impressive list of devices expected to release this year, including the Redmi K30 Pro, Redmi Y4 and Mi A4.
7. LG
Are you interested in owning a dual-screen smartphone? LG is one of the only smartphone brands in the market, offering such a device in India. Further, it is a trusted company that has created some goodwill amongst consumers.
LG Mobile Range in India - The LG G8X ThinQ, launched in December 2019, is a foldable device with dual displays, costing around Rs. 50,000.
Popular LG Models - The LG W30 Pro, LG G8s ThinQ, LG G8X, LG W30 and LG W10 are the most popular devices from the brand.
Favourite Features - You can expect the following features from the LG G8X ThinQ:
Dual displays
32-megapixel selfie camera
Top processor, ensuring impressive speeds
Upcoming LG Phones in 2020 - The LG K50S, the LG G9 ThinQ and LG Q70 are some of the purported handsets lined up for launch in 2020.
8. Oppo
Yet another Chinese mobile manufacturer, Oppo, launched its operations in 2004, as a part of the BBK Electronics. Today, it is one of the major players in the Indian smartphone market.
Oppo Mobile Range in India - Oppo's 2019 flagship was the Oppo Reno 10x Zoom, with prices between Rs. 50,000 and Rs. 60,000.
Popular Oppo Models - The Oppo F11, F11 Pro, Oppo A7, Oppo A5 and Oppo A3s are the most well-known products from the company.
Best Features - The Reno 10X Zoom's best features are:
Allows you to click pictures at 10X zoom
Includes pop-up camera
No noticeable bezels
Impressive and fast performance 
Upcoming Oppo Phones in 2020 - As an Oppo mobile enthusiast, you can look forward to Oppo Reno 3 Pro, Oppo Reno 3, Oppo K5 and Oppo Find X2.
9. Vivo
Another BBK Electronics-owned company, Vivo, is one of the top mobile brands in India. The company is the primary sponsor of the Indian Premier League, which goes to show its immense popularity with Indian consumers.
Vivo Mobile Range in India - Most of Vivo's handsets are affordable, lying in the price range between Rs. 10,000 and Rs. 40,000.
Popular Vivo Models - In 2019, the Vivo V17 Pro, V15 Pro, Vivo U10, Vivo U20 and Vivo Y91i were the popular brands.
Best Features - The V17 Pro impressed consumers with the following features
Quality rear and front-facing cameras.
4100 mAh battery capacity led to increased screen-on times without loss of charge.
High-quality display
Upcoming Vivo Phones in 2020 - Vivo X50 Pro, Vivo iQOO Pro, Vivo Y5 and Vivo X50 are some of the devices to look forward to in 2020.
10. Nokia
A Finnish telecommunications company, Nokia was once regarded as the best cellular phone manufacturer in the world.
At its peak during the 2000s, Nokia's worldwide popularity was such that its revenue accounted for around 4% of Finland's GDP.
Nokia Mobile Range in India - The Nokia 9 PureView was the flagship device from the company in 2019. Currently, the device sports a price of approximately Rs. 50,000.
Popular Nokia Models - The Nokia 9 PureView, Nokia 2.3, Nokia 3.1 Plus, Nokia 2.2 and Nokia 6.2 models are its most popular Nokia smartphone products today.
Best Features - The Nokia 9 PureView features include
Not one or two but five rear-facing cameras
Brilliant build quality
Impressive performance in gaming and other apps
Upcoming Nokia Phones in 2020 - Amongst the rumoured 2020 Nokia handsets, Nokia 10, Nokia 9.1 PureView and Nokia 8.1 Plus are just some of the most highly awaited devices.
So, there you go- The list of the top smartphone companies in the market!
Now, regardless of which smartphone you use, protecting the device, especially its screen, is your responsibility. One of the surest ways to protect your finances from damage to the phone screen is by opting for Digit's mobile insurance plans.
Frequently Asked Questions