Honda Africa Twin Bike Insurance Price & Policy Renewal Online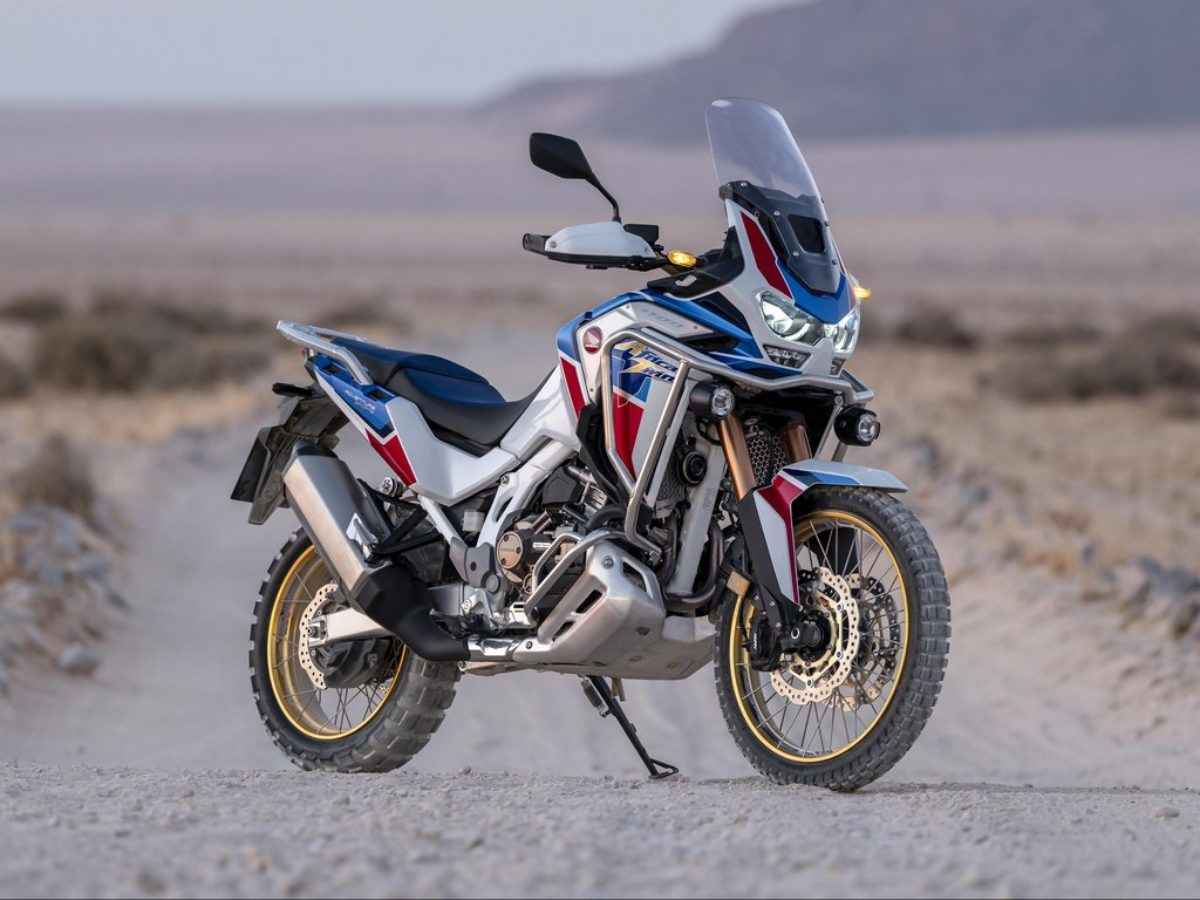 The Japanese two-wheeler manufacturer Honda unveiled the Honda Africa Twin in 2 variants at EICMA 2019. Later the automaker introduced the models in India on 5th March 2020.
Equipped with a raft of modern refinements, Honda's flagship multi-terrain two-wheeler meets all the BS-VI standards.
Individuals planning to buy this bike must obtain Honda Africa Twin insurance to safeguard their finances against possible repairing expenses.
In this respect, Digit Insurance can be a convenient option to consider.
What's Covered in Honda Africa Twin Insurance
Why should you buy Digit's Honda Africa Twin Insurance?
Types of Insurance Plans for Honda Africa Twin
Third Party
Comprehensive
| | | |
| --- | --- | --- |
| Damages/Losses to own two-wheeler due to an accident | | |
| Damages/Losses to own two-wheeler in case of fire | | |
| Damages/Losses to own two-wheeler in case of a natural calamity | | |
| Damages to Third-Party Vehicle | | |
| Damages to Third-Party Property | | |
| | | |
| Injuries/Death of a Third-Party Person | | |
| Theft of your scooter or bike | | |
| | | |
| Extra protection with customized add-ons | | |
How to file a Claim?
After you buy or renew our two wheeler insurance plan, you live tension free as we have a 3-step, completely digital claims process!
Step 1
Just call on 1800-258-5956. No forms to be filled.
Step 2
Get a link for Self-Inspection on your registered mobile number. Shoot your vehicle's damages from your smartphone through a guided step by step process.
Step 3
Choose the mode of repair you wish to opt for i.e. Reimbursement or Cashless through our network of garages.
How fast are Digit Insurance Claims Settled?
This is the first question that should come to your mind when switching your insurance company. Good you're doing that!
Read Digit's Claims Report Card
Reasons to Choose Digit for Honda Africa Twin Bike Insurance
Digit Insurance brings an array of lucrative benefits to ensure optimum protection against unavoidable expenses.
Instant Claim Settlement - With Digit, you can file claims against your Africa Twin insurance instantly. How? Follow the steps.
Call on 1800 258 5956 to receive a link for Self-inspection on your registered mobile number

Submit the images of your damaged bike on the given link following the instructions

Select the mode of repair - either 'Reimbursement' or 'Cashless' option
Simple Online Process - Buy or renew your Honda Africa Twin insurance online. Visit Digit's official website and select a scheme as per your requirements. For Honda Africa Twin insurance renewal online, existing customers have to log in to their respective accounts.
Convenient Option to Pick - Digit values the diverse needs of its customers and crafts insurance covers accordingly. You can pick your scheme from the following options-
Third-Party Cover - As per the Motor Vehicles Act 1988, third-party two-wheeler insurance is compulsory for all motorcycles in India. This scheme offers payouts to compensate for the third-party losses caused by your Honda Africa Twin.
Disclaimer: Third-party policyholders can elevate their base plans by opting for a separate own bike damage cover.
Comprehensive Cover - Under this Honda Africa Twin insurance cover, you can be rest assured of both third-party as well as own bike damage coverage. Besides bearing the third-party liabilities, this scheme provides financial aids in accidents and damages caused by floods, earthquakes, fire etc. or theft.
IDV Alteration - Digit facilitates its customers with the option to increase or decrease the Insured Declared Value at their conveniences. You can claim maximum IDV from Digit in the event of theft or irreparable damage if you improve your IDV by increasing policy premiums.
Add-on Covers - To further elevate your financial protection, you can include add-on covers from the following options-

Engine and gearbox protection
Return to invoice cover and more
Reliable Customer Support - Digit offers round-the-clock customer care service to extend speedy assistance against your queries.
Vast Garage Network - Digit has tie-ups with over 2900 network garages across the country. Regardless of wherever you are in India, you can opt for cashless repairs from your nearest Digit network bike garages.
Apart from these, Digit gives you the option to bring down your premiums. For that, you need to select higher deductibles and avoid unnecessary claims. Nonetheless, it is wise not to trade off such attractive benefits by choosing lower premiums.
Why Choose Digit for your Honda Africa Twin Insurance policy?
Honda motorcycles are known for their powerful engines and sturdiness. But still, they are as vulnerable to accidents as any other two-wheeler. In this regard, obtaining two-wheeler insurance for Honda Africa Twin is the safest option to secure your finances against hefty repairing bills. Further, there are other reasons as well, like-
No Legal Penalties - If you ride your Africa Twin with valid insurance documents, you are free from any legal repercussions such as ₹2,000 and ₹4,000 fines, license cancellation or up to 3 months imprisonment.
No Third-Party Liabilities - In case your Africa Twin hits another vehicle/bike or person or property, your insurance provider will cover all the losses on your behalf against your policy. Besides, it will cover up for the litigation issues, if any.
Personal Accident Cover - According to the IRDAI, every two-wheeler owner must opt for personal accident cover without fail. This scheme offers payouts to the policyholder's family members to compensate for unfortunate losses like death or permanent/partial disability of the rider.
Own Bike Damage Coverage - Comprehensive policyholders can claim financial aid for the damages sustained due to natural calamities, fire, vandalism, theft and other threats. But, if you own a third-party cover, buy own damage protection separately to strengthen your base policy.
No Claim Bonus Benefits - On completing a non-claim year, you can earn an attractive bonus against your Honda bike insurance. This bonus serves as a discount on premiums. Reputed insurance providers like Digit offer 20% to 50% discounts on premiums.
All the reasons sum up the necessity of a two-wheeler insurance policy in India.
Learn More About Honda Africa Twin
Honda's Africa Twin models have a resilient build and add the ability to explore long distances comfortably.
Engine - Honda has installed a liquid-cooled, 4-stroke, 1082.96 cc SI OHC engine. Such a powerful engine can churn out 73 kW of power at 7,500 RPM and 103 Nm of torque at 6,000 RPM.
Mileage - A 24.5-litre fuel tank improves the range of stops and wind-cheating fairing. The models offer a mileage ranging between 20.3 kmpl to 21.7 kmpl.
Cosmetics - Africa Twin comes with dual LED headlamps featuring Daytime Running Lights (DRL) for uninterrupted daytime visibility. Further, the incorporating lamps at the corners help you lean without worrying about blind spots.
Utilities - You can keep your devices charged via ACC charging sockets. Also, cruise control manages distance.
TFT Touch Screen Display - A full-coloured 6.5 inch TFT touch screen display offers a wide range of driving mode selection options and smooth navigation control. Also, it supports Bluetooth smartphone or audio connectivity.
Incorporated with such best-in-class features, Honda Africa Twin is priced highly. This also makes the repairing and replacement cost expensive. Therefore, paying Honda Africa Twin insurance premiums seems more feasible and logical than bearing huge repairing expenses.
Honda Africa Twin - Variants & ex-Showroom Price
Variants

ex-Showroom Price (may change as per the city)

Adventure Sports Manual

₹19,77,079

Adventure Sports DCT

₹21,65,739
FAQs about Honda Africa Twin Two Wheeler Insurance in India