Honda Aviator Bike Insurance Price & Policy Renewal Online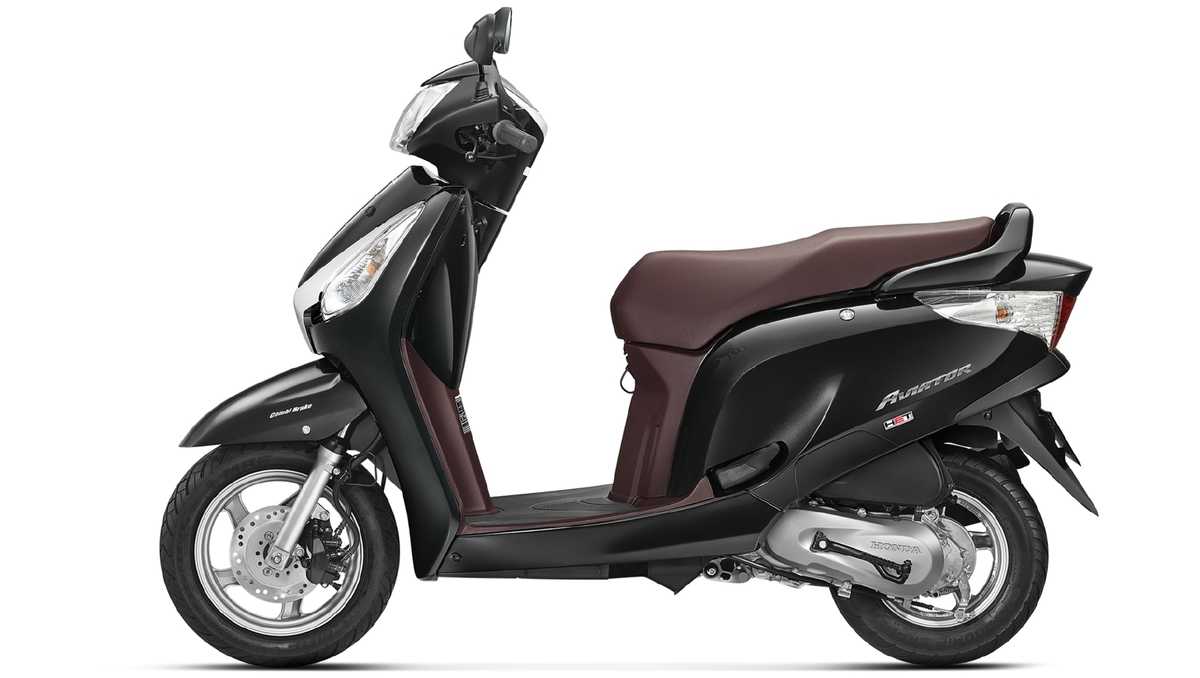 Honda's Aviator was one of the longest standing motorcycles in India that continued for five years from 2015 to 2020. In 2018, Honda unveiled the iteration of Aviator with minor aesthetic and practical modifications.
Owners of this scooter should look for ways to avoid financial drains due to repairing and replacement expenses. In this regard, Honda Aviator insurance is an ideal solution. 
Several renowned insurance providers like Digit Insurance offer convenient policy covers along with additional benefits against cost-effective premiums.
What's Covered in Honda Aviator Insurance
Why should you buy Digit's Honda Aviator Insurance?
Types of Insurance Plans for Honda Aviator
Third Party
Comprehensive
| | | |
| --- | --- | --- |
| Damages/Losses to own two-wheeler due to an accident | | |
| Damages/Losses to own two-wheeler in case of fire | | |
| Damages/Losses to own two-wheeler in case of a natural calamity | | |
| Damages to Third-Party Vehicle | | |
| Damages to Third-Party Property | | |
| | | |
| Injuries/Death of a Third-Party Person | | |
| Theft of your scooter or bike | | |
| | | |
| Extra protection with customized add-ons | | |
How to file a Claim?
After you buy or renew our two wheeler insurance plan, you live tension free as we have a 3-step, completely digital claims process!
Step 1
Just call on 1800-258-5956. No forms to be filled.
Step 2
Get a link for Self-Inspection on your registered mobile number. Shoot your vehicle's damages from your smartphone through a guided step by step process.
Step 3
Choose the mode of repair you wish to opt for i.e. Reimbursement or Cashless through our network of garages.
How fast are Digit Insurance Claims Settled?
This is the first question that should come to your mind when switching your insurance company. Good you're doing that!
Read Digit's Claims Report Card
Reasons to Choose Digit for Honda Aviator Insurance
Digit proffers an array of lucrative offers to ensure a seamless experience. Keep reading to know about them.
Convenient Policy Covers - Digit understands the different requirements of its customers and crafts its policy schemes to cater to a diverse clientele. It offers-
Third-Party Policy - It is the most basic policy cover. As per the Motor Vehicles Act 1988, every two-wheeler must have valid third-party cover to remain road-legal.
Note: Third-party policyholders have to include a standalone own damage cover to elevate their basic coverage.
Comprehensive Policy - It is extended protection that covers both third-party and own damage expenses. For instance, if you hit another vehicle, person or property, both parties will receive coverage. Further, in the event of natural calamities, fire, theft and other threats, a comprehensive scheme offers well-rounded protection.
Fast Claim Settlements - With Digit, you do not have to follow time-consuming formalities to file a claim. Simply submit the relevant images as evidence of your claim on the smartphone-enabled self-inspection system.
Hassle-Free Online Procedure - Besides instant claim settlement, you can now buy or renew Honda Aviator insurance online. All you need to do is visit Digit's official website and select a plan as per your needs. And for Honda Aviator insurance renewal online, existing customers can log in to their accounts.
IDV Modification - Digit Insurances gives you the option to increase or decrease your bike's Insured Declared Value as per your requirements. Now, if you want to obtain higher compensations for your Aviator scooter, improve the IDV by increasing the premiums nominally.
Add-on Covers - You can further maximise your base scheme by including add-on covers from the following list-

Consumable Cover
Return to Invoice Cover
Tyre Protection
2900+ Network Garages - Irrespective of where you are in India, you will find Digit network bike garages at your service. Further, all of these garages accept cashless claims.
Besides, you can connect with Digit's 24x7 customer support team to resolve all your insurance-related queries.
However, to lower your premiums further, it is wise to select higher deductibles and refrain from unnecessary claims.
Why Choose Digit for your Honda Aviator Insurance policy?
There are certain reasons that solidify the necessity of two-wheeler insurance for your motorcycle.
Protects from Legal Consequences - Riding your Aviator without valid insurance documents may cost you a lump sum fine of ₹2,000. On repeating the offence, you have to pay a penalty of ₹4,000. In worse cases, your driving license may get cancelled, or you may end up in prison for up to 3 months.
Covers Third-Party Charges - Your two-wheeler insurance for Honda Aviator assures financial coverage against third-party liabilities. In case your bike damages or injuries another vehicle, person or property, the affected party can claim compensation against your policy.
Pays for Own Bike Damage - Comprehensive coverage offers own damage protection to safeguard your finances from possible expenses. Suppose your Aviator gets damaged due to flood, earthquake, fire, theft or any other threat, you can claim repair expenses from your insurer.
Compensates for Personal Accident Cover - In the event of death or permanent/partial disability of the owner-rider, the nominee will receive compensation against the policy.
Offers No Claim Bonus Benefits - If you do not file any claim for a year, you will earn a bonus. This bonus acts as a discount on policy premiums.
You can even carry forward the discount after Honda Aviator insurance policy renewal.
Digit Insurance offers a 50% discount for five consecutive claim-free years.
Now that you know the benefits of two-wheeler insurance let us readdress a few features of Aviator.
Learn More About Honda Aviator
Aviator is Honda's most consistently sold scooter in the 110 cc segment. With the 2018 upgraded model, the automaker improved the feature list with additional refinements. They are:
The 109.19 cc single-cylinder engine could generate 8.03 PS at 7000 RPM and 8.9 Nm of torque at 5500 rpm.
The two-wheeler came with telescopic front forks and a rear shock absorber.

The 2018 variant got an LED headlight, a metal muffler heat shield, a four-in-one key slot that unlocked the seat from the ignition slot only and two hooks to carry luggage.

Hero Aviator featured a 12-inch front and a 10-inch rear alloy wheel with 130 mm drum brakes and CBS on both ends. There was an option of a 190 mm disc too.
Regardless, all these features do not guarantee 100% protection from accidents and other mishaps. Therefore, Honda Aviator insurance is essential as it ensures maximum financial coverage.
Honda Aviator - Variants & ex-Showroom Price
Variants

ex-Showroom Price (may change as per the city)

Aviator Drum

₹59,183

Aviator Drum Alloy

₹61,118

Aviator Disc

₹63,537
FAQs about Honda Aviator Two Wheeler Insurance in India