Honda Dream Yuga Bike Insurance Price & Policy Renewal Online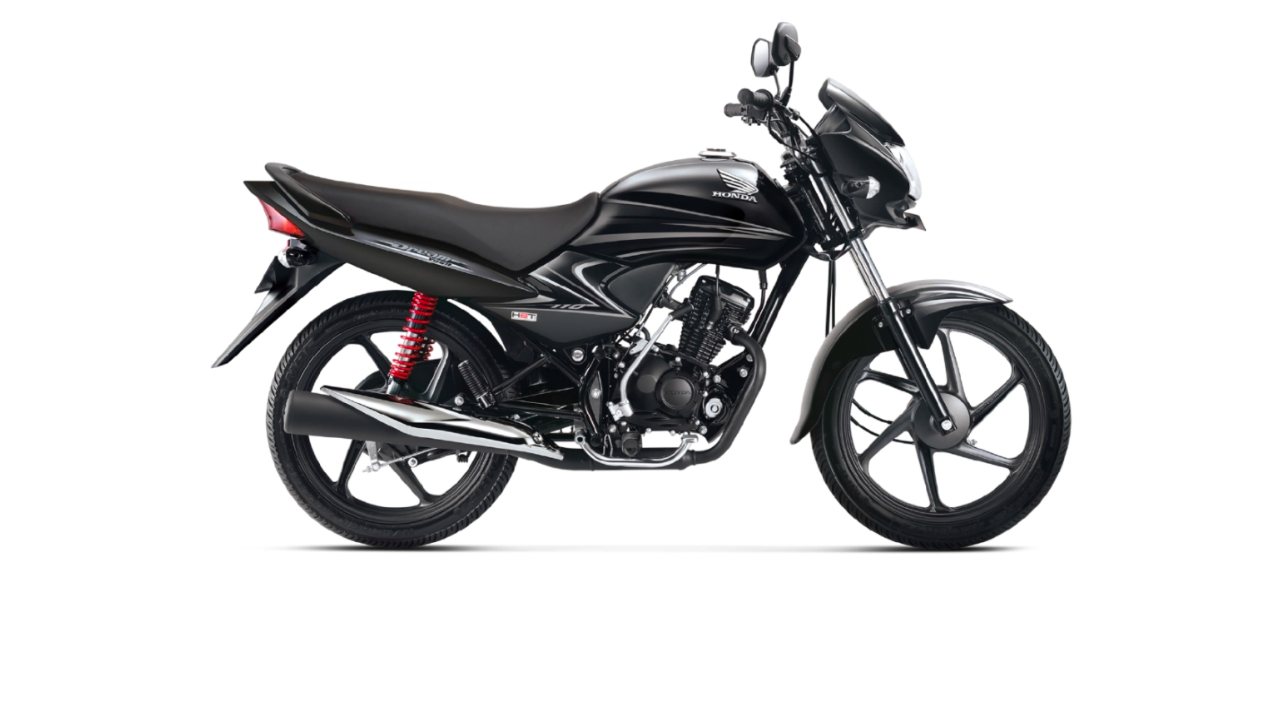 Honda's Dream Yuga is the most premium commuter bike of the 'Dream' series. The motorcycle exhibits a conventional look preferred by the targeted rural and semi-urban markets.
Individuals who own this model must possess Honda Dream Yuga insurance to secure their finances against possible accidental and other damages.
In India, it is easy to obtain motor insurance due to the vast availability of insurance providers. One such is Digit Insurance offering policy schemes at competitive premiums.
What's Covered in Honda Dream Yuga Insurance
Why should you buy Digit's Honda Dream Yuga Insurance?
Types of Insurance Plans for Honda Dream Yuga
Third Party
Comprehensive
| | | |
| --- | --- | --- |
| Damages/Losses to own two-wheeler due to an accident | | |
| Damages/Losses to own two-wheeler in case of fire | | |
| Damages/Losses to own two-wheeler in case of a natural calamity | | |
| Damages to Third-Party Vehicle | | |
| Damages to Third-Party Property | | |
| | | |
| Injuries/Death of a Third-Party Person | | |
| Theft of your scooter or bike | | |
| | | |
| Extra protection with customized add-ons | | |
How to file a Claim?
After you buy or renew our two wheeler insurance plan, you live tension free as we have a 3-step, completely digital claims process!
Step 1
Just call on 1800-258-5956. No forms to be filled.
Step 2
Get a link for Self-Inspection on your registered mobile number. Shoot your vehicle's damages from your smartphone through a guided step by step process.
Step 3
Choose the mode of repair you wish to opt for i.e. Reimbursement or Cashless through our network of garages.
How fast are Digit Insurance Claims Settled?
This is the first question that should come to your mind when switching your insurance company. Good you're doing that!
Read Digit's Claims Report Card
Reasons to Choose Digit for Honda Dream Yuga Insurance
Before you select your insurance provider, there are certain factors you must determine other than insurance price. Digit proffers an array of lucrative benefits that will elevate your base policy.
Wide Range of Products - Digit researches the diverse requirements of various customers well to craft its schemes accordingly. The insurer offers the following policy options-
Third-Party Policy - As per Motor Vehicles Act 1988, every Indian two-wheeler owner must own a third-party policy.
The only purpose of this scheme is to offer financial aid to the third party in case your Dream Yuga hits another vehicle or property, inflicting major damage. Besides, if any individual gets injured in the course, he or she can directly claim compensation from Digit. It also relieves you from any litigation issue that may arise in such cases.
Comprehensive Policy - This is an extensive scheme offering financial assistance in case your Dream Yuga gets damaged in an accident, flood, earthquake, fire, theft or any other threat. Besides, comprehensive coverage also extends payouts for third-party liabilities.
Own Damage Policy - While comprehensive policy offers own damage protection, the third-party policy does not cover such losses. However, third-party policyholders can opt for this cover separately within their existing policy term without waiting for the Honda Dream Yuga insurance policy renewal. This scheme offers complete financial protection against threats such as natural calamities, fire, vandalism, theft and more.
Simple Online Process - You do not have to undergo the tedious conventional process to buy or renew a motor insurance policy any longer. With Digit, you can obtain Honda Dream Yuga insurance online. Visit the official website and scroll through the options given to make an informed choice. For the Honda Dream Yuga insurance renewal online, log in to your accounts and follow the instructions provided.
High Claim Settlement Ratio - At Digit, you can file a claim following these simple steps.
Dial 1800 258 5956 to get a self-inspection link on your registered mobile number

Send the images of your damaged motorcycle to the link

Select between 2 modes of repair – "Reimbursement" or "Cashless"
Also, Digit ensures to settle the majority number of claims to cater to 100% customer satisfaction.
IDV Alteration - Higher Insured Declared Value offers higher compensation in case your Dream Neo is stolen or damaged beyond repair. Therefore, Digit gives you the option to increase or decrease your bike's IDV at your convenience. However, this option involves additional charges.
Extra Protection with Add-ons - You can elevate your base policy during your policy term by including any of the following add-on covers-

Return to Invoice Cover
Tyre Protection
Engine and Gearbox Protection and more
Note: These add-ons involve additional charges.
Vast Network of Garages - More than 2900 Digit network bike garages are located at every corner of India. Also, you can opt for cashless repairs from any of these garages. So, get on your bikes tension-free and enjoy your ride.
Reliable Support Team - Digit's 24x7 customer care service offers instant assistance to all your insurance-related queries.
At Digit, you can also bring down your premiums by avoiding small claims and selecting higher deductibles. Nevertheless, it is advisable not to trade off such lucrative offers for lower premiums.
Why Choose Digit for your Honda Dream Yuga Insurance policy?
Several reasons explain why you must obtain two-wheeler insurance for Dream Yuga.
No Hefty Fines or Punishments - By law, motorcycle owners in India have to secure bike insurance to ride their two-wheelers legally. If not, one may have to pay a penalty of ₹2,000 and ₹4,000, respectively. In worse cases, your driving licence may get confiscated, or you may end up in jail for up to three months.
No Third-Party Liabilities - Even if your Dream Yuga damages or injuries another vehicle, person or property, you do not have to bear the losses. Instead, your insurance provider will handle the matter by offering financial assistance to the affected party.
Personal Accident Cover - As per the IRDAI, every bike owner must secure a personal accident cover. Suppose the rider-owner of the bike dies or undergoes disability (permanent or partial) in an accident. In such an unfortunate case, the policyholder's family members will receive compensation from the insurer.
Own Damage Protection - Besides accidents, there can be other circumstances under which your Dream Yuga can get severely damaged. A few of them can be natural or man-made disasters, fire, vandalism, theft and others. The comprehensive policy offers complete financial assistance in such eventualities.
No Claim Bonus Benefits - Reputed insurance agencies like Digit extend bonus rewards against every claim-free year. This reward serves as a discount of premiums in the succeeding year. Digit offers a 50% discount for five consecutive non-claim years.
Hence, you must opt for Dream Yuga insurance to get rid of financial stress.
Learn More About Honda Dream Yuga
Honda offers its 110 cc Dream Neo Bike in 5 variants. Also, these versions are available in 5 stylish colours and graphics options- Alfa Red Metallic, Black with Violet Stripes, Pearl Amazing White, Black with Red stripes and Monsoon Grey Metallic.
Engine - Dream Neo is equipped with a 109.19 cc, 4-stroke air-cooled motor churning out a maximum power of 8.25 bHP at 7,500 RPM along with a peak torque of 8.63 Nm at 5,500 RPM. The 4-speed gearbox offers a top speed of 86 kmph. Thanks to the Honda Eco Technology (HET) for offering a decent mileage of 74 kmpl.
Build - Dream Neo comes with a diamond-type chassis and is fitted with 80/100-18 tubeless tyres. The bike has a front telescopic fork and rear spring-loaded hydraulic type shock absorbers for maximum comfort and safety.
Nonetheless, the costs of repair and replacement of Dream neo can be expensive as the models are out of production now. Therefore, obtaining Honda Dream Neo insurance is convenient to safeguard your finances from hefty repairing bills.
Honda Dream Yuga - Variants & ex-Showroom Price
Variants

ex-Showroom Price (may change as per the city)

Yuga 110

₹44,085

Yuga Kick-Drum Alloy

₹45,536

Yuga Drum

₹54, 566

Yuga CBS

₹56,535
FAQs about Honda Dream Yuga Two Wheeler Insurance in India