Bajaj Dominar Bike Insurance Price & Policy Renewal Online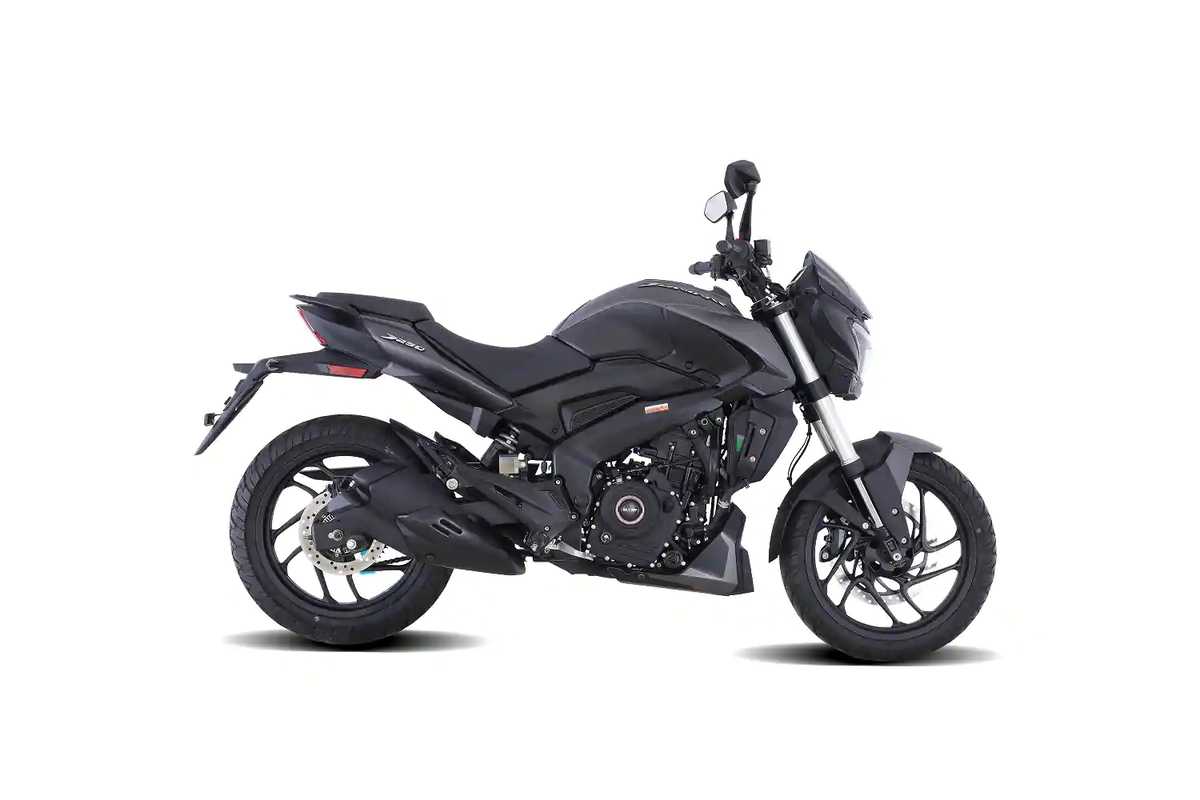 Bajaj Auto Ltd. is one of the most popular motorcycle manufacturers in India. Launched in 2016, the Dominar turned several heads in the Indian two-wheeler market.
Bajaj motorcycles are famous for their sturdy framework and smooth handling. However, like all other motorcycles, Bajaj Dominar, too, is at risk of accidents and damages.
So, going to responsible insurers like Digit to buy or renew your Bajaj Dominar insurance is crucial.
What's Covered in Bajaj Dominar Insurance
Why should you buy Digit's Bajaj Dominar Insurance?
Types of Insurance Plans for Bajaj Dominar
Third Party
Comprehensive
| | | |
| --- | --- | --- |
| Damages/Losses to own two-wheeler due to an accident | | |
| Damages/Losses to own two-wheeler in case of fire | | |
| Damages/Losses to own two-wheeler in case of a natural calamity | | |
| Damages to Third-Party Vehicle | | |
| Damages to Third-Party Property | | |
| | | |
| Injuries/Death of a Third-Party Person | | |
| Theft of your scooter or bike | | |
| | | |
| Extra protection with customized add-ons | | |
How to file a Claim?
After you buy or renew our two wheeler insurance plan, you live tension free as we have a 3-step, completely digital claims process!
Step 1
Just call on 1800-258-5956. No forms to be filled.
Step 2
Get a link for Self-Inspection on your registered mobile number. Shoot your vehicle's damages from your smartphone through a guided step by step process.
Step 3
Choose the mode of repair you wish to opt for i.e. Reimbursement or Cashless through our network of garages.
How fast are Digit Insurance Claims Settled?
This is the first question that should come to your mind when switching your insurance company. Good you're doing that!
Read Digit's Claims Report Card
Reasons to Choose Digit for Bajaj Dominar Bike Insurance
There are several factors to consider besides the policy's price before you zero in on an insurance provider. Digit insurance brings along a number of convenient benefits, deeming it a suitable option for Bajaj motorcycle owners.
Three Distinct Insurance Policy Options - Digit Insurance brings you three separate insurance policies to choose from.
Own Damage Insurance Policy - This Bajaj Dominar insurance policy provides financial coverage to policyholders for their motorcycles against losses incurred from natural disasters, accidents, theft, and more. However, it does not cover third-party liabilities. So, existing third-party policyholders can opt for this standalone policy anytime during their existing policy term. They need not wait for the policy renewal to get this Own Damage Insurance Policy.
Third-Party Liability Two-Wheeler Insurance Policy - This policy provides financial coverage against losses arising from third-party damages caused by your Bajaj Dominar in an accident. This policy also covers the financial liabilities incurred from the accidental death or injury of any third person involved. It also manages all litigation issues.
Comprehensive Two-Wheeler Insurance Policy - Apart from third-party liabilities, this comprehensive two-wheeler insurance for Bajaj Dominar also provides coverage against damages arising from accidents, fire, theft, and natural disasters. In addition, both you and the other party get to claim the damage expenses from Digit.
Simple Online Process - Digit Insurance offers a simple online process for buying and claiming your Bajaj Dominar insurance online. You can purchase an insurance policy and upload your claim documents directly from your smartphone. Similarly, you can also get your Bajaj Dominar insurance renewal online.
Vast Garage Network - Digit has collaborated with 2,900+ garages all over the country. As a result, you will always be able to find an authorised garage near you offering cashless repairs in case you get involved in an accident.
Instant Claim Settlement - Furthermore, Digit offers fast claim settlement services. You can settle your claims in an instant with Digit's smartphone-enabled self-inspection feature.
Excellent Customer Service - Moreover, Digit Insurance operates with an excellent customer service team offering round-the-clock assistance with your Bajaj Dominar insurance.
No Hidden Cost - Digit upholds utmost clarity while presenting its insurance policies online. This way, you pay specifically for the policies you choose. In return, you get covered precisely for what you have paid.
Various Add-On Policies - Digit brings along a variety of add-on policies for your convenience.

Return-to-Invoice Cover
Consumable Cover
Engine and Gearbox Protection
Moreover, Digit Insurance allows you to bring down your Bajaj Dominar insurance policy premium by choosing a higher deductible and avoiding small claims. However, a higher deductible may lead to a significant increase in personal expenses down the line. As a result, it is not wise to compromise on such lucrative benefits by going for a lower premium.
Why Choose Digit for your Bajaj Dominar Insurance policy?
Enduring the Bajaj Dominar insurance cost at present to avoid extensive fines and damage expenses in future seems quite practical. A good two-wheeler insurance policy offers several attractive benefits.
Personal Accident Cover - The IRDAI (Insurance Regulatory and Development Authority of India) clearly states that if a motorcycle owner dies or suffers from injuries in the event of an accident, an active insurance policy can provide financial support to the owner's family for the losses incurred from the incident.
Penalty/Punishment Protection - As per the Motor Vehicles Amendment Act 2019, you need to have a valid third-party two-wheeler insurance policy for the motorcycle you ride. Failure to do so will bring forth a penalty of ₹2,000 for your first offence and ₹4,000 for subsequent ones. Moreover, it can lead to licence cancellation.
Protection From Own Damage - In the events of fire, flood or accident, your Bajaj Dominar may suffer heavy damages. In such cases, a good insurance policy can provide financial support by covering the liabilities arising from these damages.
Third-Party Damage Protection - If you ever meet with an accident, and your Bajaj Dominar inflicts any third-party property damage, you will be liable to pay for the third-party damage expenses as well. Here, a third-party liability policy can provide financial coverage against these damage expenses. Moreover, your Bajaj Dominar insurance can also save you from any legal complications.
No Claim Bonus Benefits - Besides the above benefits, a good insurance provider rewards you with a bonus for every claim-free policy term. This bonus acts like a 20-50% discount on your premium when you renew your insurance policy. You, too, can enjoy similar no-claim bonus benefits on your Bajaj Dominar insurance policy renewal if you make zero accident claims in that policy term.
Hence, buying or renewing your Bajaj Dominar insurance now to keep away from extensive expenses down the line is the logical choice.
In this regard, Digit Insurance can be a suitable choice to buy or renew your two-wheeler insurance policy.
Learn More About Bajaj Dominar
Bajaj Dominar is available in two variants - Dominar 400 and Dominar 250. Some interesting facts about this motorcycle are listed below.
Bajaj Dominar comes in two petrol engine variants - 373.27cc and 248.8cc.

Dominar 400 boasts a mileage of 28 kmpl while Dominar 250 flaunts a fuel economy of 32 kmpl.

Both the variants pack in a 6-speed manual transmission system.

Dominar 400 and 200 have kerb weights of 187 kg and 180 kg, respectively.

Both the Dominar variants feature disc brakes and alloy wheels.
Bajaj motorcycles are known for their reliability and durability. However, it is not wise to ignore the possible scenarios where your Dominar can suffer heavy damage. A well-rounded two-wheeler insurance policy can cover the financial liabilities arising from these damage repairs.
As a result, choosing a responsible insurance provider to renew or buy your two-wheeler insurance for Bajaj Dominar is paramount.
So, you can reach out to renowned insurance companies like Digit to know more about your Bajaj Dominar insurance.
Bajaj Dominar - Variants & ex-Showroom Price
Variants

ex-Showroom Price (may change as per the city)

Dominar 400

₹2,50,261

Dominar 250

₹1,82,976
FAQs about Bajaj Dominar Two Wheeler Insurance in India