Bajaj XCD Bike Insurance Price & Policy Renewal Online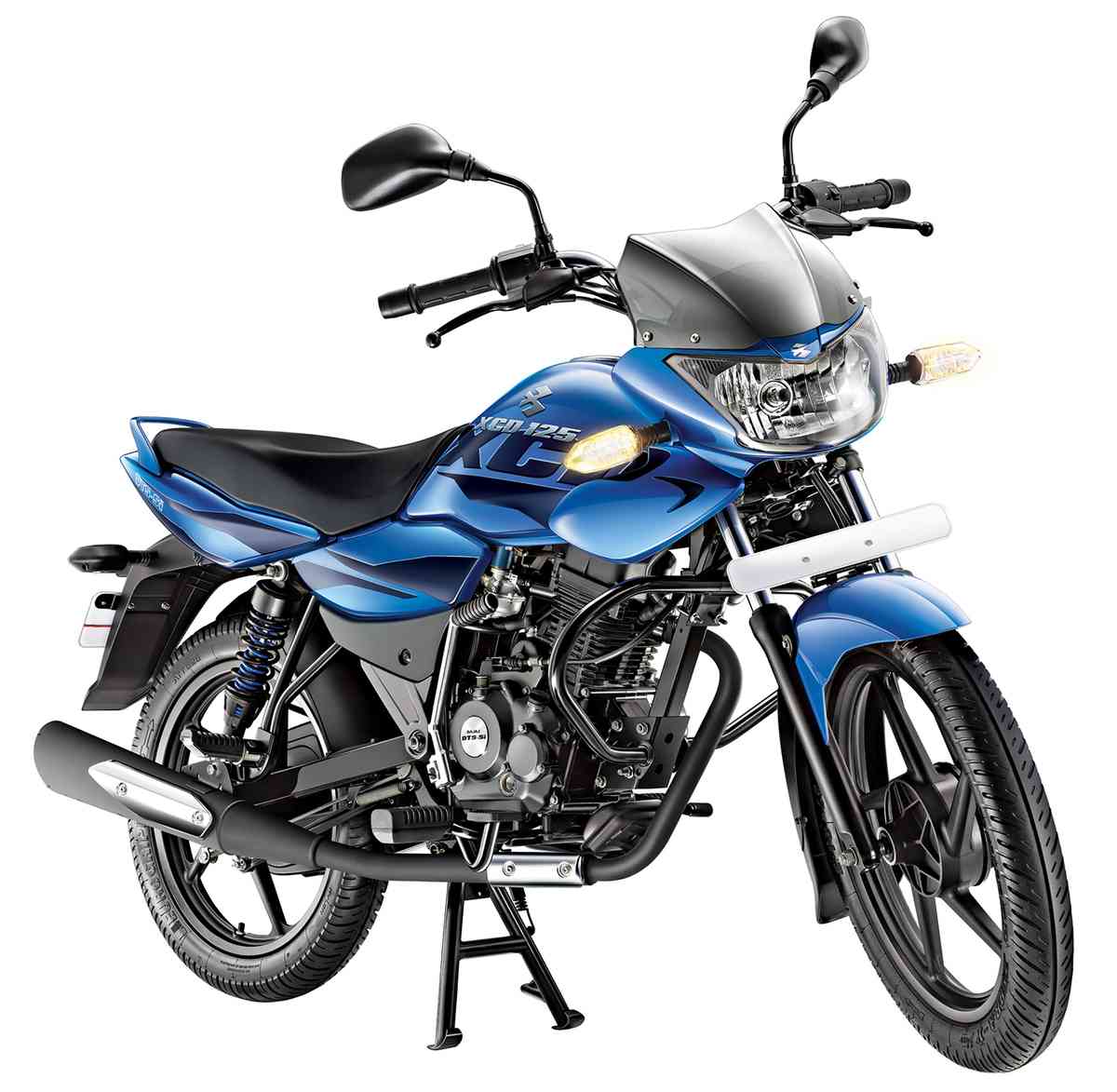 Bajaj launched the XCD model in February 2007 to dominate the 125 cc Indian motorcycle segment. Later, Bajaj Auto introduced a 135 cc version of this commuter with some upgrades. This bike had a decent sales history till November 2009. 
Although this motorcycle equips attractive features, it is still susceptible to risks and damages. During such a scenario, it can cost you a fortune to make the necessary repairs. However, with a Bajaj XCD bike insurance policy, you can cover those charges. 
Moreover, reputed insurers like Digit offer a host of other benefits along with bike insurance.
What's Covered in Bajaj XCD Insurance
Why should you buy Digit's Bajaj XCD Insurance?
Two Wheeler Insurance Plans for Bajaj XCD
Third Party
Comprehensive
| | | |
| --- | --- | --- |
| Damages/Losses to own two-wheeler due to an accident | | |
| Damages/Losses to own two-wheeler in case of fire | | |
| Damages/Losses to own two-wheeler in case of a natural calamity | | |
| Damages to Third-Party Vehicle | | |
| Damages to Third-Party Property | | |
| | | |
| Injuries/Death of a Third-Party Person | | |
| Theft of your scooter or bike | | |
| | | |
| Extra protection with customized add-ons | | |
How to file a Claim?
After you buy or renew our two wheeler insurance plan, you live tension free as we have a 3-step, completely digital claims process!
Step 1
Just call on 1800-258-5956. No forms to be filled.
Step 2
Get a link for Self-Inspection on your registered mobile number. Shoot your vehicle's damages from your smartphone through a guided step by step process.
Step 3
Choose the mode of repair you wish to opt for i.e. Reimbursement or Cashless through our network of garages.
How fast are Digit Insurance Claims Settled?
This is the first question that should come to your mind when switching your insurance company. Good you're doing that!
Read Digit's Claims Report Card
Reasons to Choose Digit for Bajaj XCD Bike Insurance
Apart from providing competitive Bajaj XCD insurance prices, Digit comes with many features that make it an ideal choice for bike insurance policyholders.
Some of the offerings by this insurer are as follows:
Range of Insurance Options - You can choose from the following options while obtaining a two-wheeler insurance policy from Digit:
Third-party Insurance - This basic plan covers damages inflicted on a third-party vehicle, property or person by your Bajaj bike. Further, by obtaining this insurance cover from Digit, you can avoid litigation issues that may arise.
Own Damage Covers - Along with third-party insurance, Digit offers a standalone own damage bike cover to protect your pockets from repair costs that may arise due to damages caused by accident. Also, this policy provides coverage benefits during bike theft, damages due to a fire, natural disasters and more.
Comprehensive Cover - If you avail of this policy from Digit, you can get complete coverage against both third-party and own bike damages.
Wide Range of Network Garages - Digit entails 2900+ network garages across India. Therefore, availing of cashless facilities is possible from any of these repair centres.
Online Claim Settlement - Owing to its smartphone-enabled self-inspection process, you can raise claims within minutes by choosing services from this insurer. Furthermore, as the entire claim process is online, Digit settles claims quickly without the hassle of heavy paperwork.
Cashless Repairs - In case your Bajaj XCD has suffered serious damages, you can get it repaired from any Digit network bike garages and choose a cashless facility. Under this facility, you do not need to pay for the repair costs as your insurer will settle payments with the service centre directly.
Efficient Customer Service - This insurer's 24*7 customer support will solve your queries regarding insurance for Bajaj XCD any time you prefer.
IDV Customisation - An insurer will offer an Insured Declared Value (IDV) in case a bike suffers damages beyond repair or is stolen. This amount is calculated by subtracting the depreciation of a bike from the manufacturer's selling price. In this regard, Digit enables customisation of IDV where you can choose the value as per your requirement.
Add-on Policies - By opting for a comprehensive XCD insurance plan, you can get several add-on benefits like a consumable cover, zero depreciation cover, breakdown assistance and more. These add-ons provide an additional layer of protection on top of your base plan.
In addition, this insurance provider offers a discount on Bajaj XCD insurance costs if you make fewer claims throughout your policy term.
Why Choose Digit for your Bajaj XCD Insurance policy?
Bajaj XCD insurance comes with a series of lucrative benefits as follows:
Reduces Financial and Legal Liabilities - Two-wheeler insurance for your Bajaj commuter covers exorbitant damage repair costs that may arise from accidents and other unfortunate situations. This will help you in saving funds for future expenses and decrease your financial liability. Besides, as per the Motor Vehicles Act, every driver should possess a valid third-party insurance plan, which is the basic plan to avoid penalties and fines. Therefore, Bajaj XCD bike insurance also curtails legal liabilities.
Avoid Third-party Liabilities
If your Bajaj bike inflicts damage on a third-party vehicle, property or person during an accident, a third-party insurance policy can offer coverage benefits. Hence, you can avoid any kind of third-party liability by availing of this plan.
Covers Own Damages - A well-rounded, comprehensive bike insurance policy covers damages caused to your Bajaj XCD during accidents, theft, fire and more.
Personal Accident Cover - As per the IRDA, individuals opting for Bajaj XCD insurance renewal or new purchase are liable to receive a personal accident cover. Under this cover, they receive financial support during bike accidents that result in permanent total disability or death.
No Claim Benefits - An insurer offers a discount on the Bajaj XCD insurance renewal price, known as the No Claim Bonus, to policyholders who do not raise a claim for a year within the policy term. This discount varies between 20% and 50%.
Therefore, to enjoy the aforementioned benefits, you can consider two-wheeler insurance from Digit.
Learn More About Bajaj XCD
Bajaj XCD is available in 4 variants. This model comes with a load of features that make it one of the best-selling commuters in India. Some of the features of this motorcycle are:
Engine - It features a 4-Stroke Natural Air Cooled engine that offers a displacement of 124.58 cc. The engine generates 7.01 KW @ 7000 BHP @ RPM power and 10.85 @ 5000 Nm @ RPM torque. Also, this bike's mileage is 109 kmpl. 
Gearbox and Clutch - This model equips a wet,multi-disc clutch and 4-speed constant mesh gearbox. 
Dimensions - Bajaj XCD's dimensions are 1980 mm, 760 mm, 1200 mm, for length, width and height, respectively. Further, it has a ground clearance of 170 mm and a fuel capacity of 8 litres. 
Chassis - This bike model features a Single down tube with an engine as a stressed member.
In addition, the bike consists of alloy wheels and tube tyre types along with certain safety features. However, it is still exposed to risks and damages, because of which, obtaining a Bajaj XCD bike insurance policy is of utmost importance. 
In this regard, you can consider Digit insurance for additional benefits.
Bajaj XCD - Variants & ex-Showroom Price
Variants

ex-Showroom Price (may change as per the city)

XCD 135 DTSSI self start

NA

XCD 135 DTSSI kick start

NA

XCD Sprint

NA

XCD 125cc DTSSi

₹38,000
FAQs about Bajaj XCD Two Wheeler Insurance in India