Datsun Car Insurance
Buy or Renew Datsun Car Insurance Plan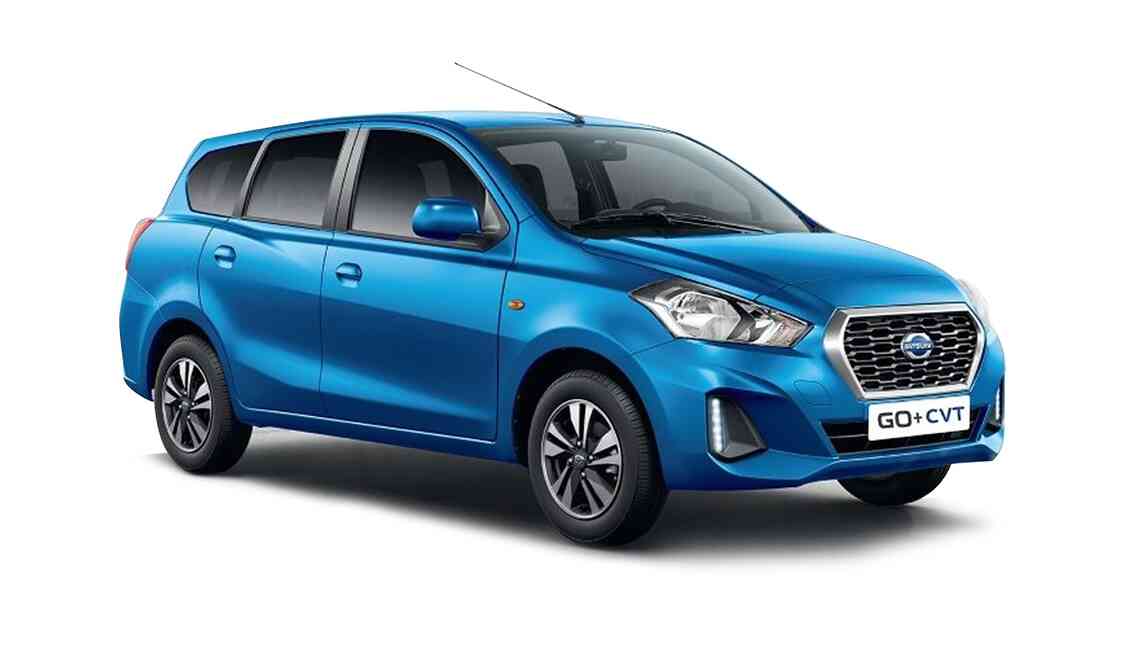 Datsun is an automobile brand producing a range of vehicles since 1931. The Japanese automotive giant, Nissan, took ownership of this brand in 1934. As the original production line was discontinued by 1986, Nissan re-launched Datsun commuters in June 2013 as cost-effective vehicles for the emerging markets.
Eventually, the company revealed a new Datsun model in the Indian market in July 2013. Currently, there are three Datsun models available in India- Datsun Redi-Go, Datsun Go, Datsun Go+. Powered by Japanese engineering, these cars quickly became a popular choice among Indian buyers.
Consequently, the Datsun Redi-Go sales figure stood at around 9000 units for FY2020. If you drive this car or any other model from the house of Datsun, you should know everything about Datsun car insurance.
Although Datsun models equip top-notch features, they are susceptible to risks and damages from an accident like any other vehicle. Bearing the damage repair costs for such vehicles can be an expensive affair. Therefore, to reduce financial liability, one must consider obtaining car insurance for Datsun.
Furthermore, as per the Motor Vehicles Act, 1988 mandates, you must purchase at least third-party insurance for Datsun cars in order to avoid traffic fines. Such a policy also provides coverage against third-party damages. However, for additional coverage against own car damages, you can consider a comprehensive insurance plan from a reputed insurer.
While you are searching for a reliable insurance provider in India, you must compare several insurers and their respective Datsun car insurance plans online. In this way, you can choose a provider that comes with maximum service benefits. One such insurance company in India is Digit.
This insurer offers a number of perks such as a competitive Datsun car insurance price, add-on facility, No Claim benefits, online claim process and more. Therefore, while making an informed decision regarding your insurance plan for a Datsun car, you can consider Digit and reduce your financial and legal liabilities effectively.
What's Covered in Datsun Car Insurance
What's not Covered
It is equally important to know what's not covered in your car insurance policy, so that there are no surprises when you make a claim. Here are some such situations:
Why should you buy Digit's Datsun Car Insurance?
We treat our customers like VIPs, know how…
Car Insurance plans for Datsun
Third-Party
Comprehensive
| | | |
| --- | --- | --- |
| Damages/Losses to own car due to an accident | | |
| Damages/Losses to own car in case of fire | | |
| Damages/Losses to own car in case of a natural calamity | | |
| Damages to Third-Party Vehicle | | |
| Damages to Third-Party Property | | |
| | | |
| Injuries/Death of a Third-Party Person | | |
| | | |
| | | |
| | | |
| Extra protection with customized add-ons | | |
How to file a Claim?
After you buy or renew our car insurance plan, you live tension free as we have a 3-step, completely digital claims process!
Step 1
Just call on 1800-258-5956. No forms to be filled
Step 2
Get a link for Self-Inspection on your registered mobile number. Shoot your vehicle's damages from your smartphone through a guided step by step process.
Step 3
Choose the mode of repair you wish to opt for i.e. Reimbursement or Cashless through our network of garages.
How fast are Digit Insurance Claims Settled?
This is the first question that should come to your mind when switching your insurance company. Good you're doing that!
Read Digit's Claims Report Card
Synonymous with durable cars, Datsun is owned by Nissan corporation. In 1981, after having sold 20 million cars in 190 countries, the Datsun brand phased out of Nissan. But in 2012, Nissan announced that Datsun would make a comeback and India was designated to be the platform for the relaunch of the new Datsun car in 2013.
The price of the Datsun's most inexpensive lineup, Redi-GO, starts from Rs.2.79 lakhs. While the most upscale model, GO Plus, is priced at Rs.6.8 lakhs. Datsun has introduced three models in India that include Datsun GO Plus, Datsun GO, and Datsun Redi-GO. All three models are quite economical and cater to high demands in the Indian market. Out of these, two cars are from the compact segment and one is from MUV. 
The models from Datsun became popular in the Indian domestic market so much so that the Datsun cars became high selling in comparison to the parent company Nissan. In the available models, you get both manual and automatic transmission for the petrol fuel type. 
The maintenance cost of Datsun cars is quite low. You may have to pay Rs.40,000 for approximately six years. The brand also offers the first service after 5000 km and second service after 10000 km free of cost. Overall, the car is affordable and does not attract much money for repairs.
Nevertheless, you must have a car insurance policy since you are not allowed to drive a car without it. Failing to do so, you will be liable to pay a hefty fine or face imprisonment.  Apart from this, the policy will help you cover the cost of repairs after an accident.
Top Reasons to buy Datsun Cars?
Affordable and Low Maintenance: Even though Datsun comes from the parent company Nissan, its products are well within the range of common man. Datsun Redi-GO and Datsun Go make for the perfect family car whereas the Datsun Go Plus can be your go-to adventure car. All the cars are priced in a fairly affordable bracket. Furthermore, the maintenance of these cars also does not fetch too much money out of your pocket.

Excellent Mileage: Datsun claims to offer excellent fuel mileage. Datsun Go Plus runs 19.83 km per litre. Whereas the hatchback can go up to 23 km per litre.

Design: The design of Datsun cars is unique. The cars have easily recognisable features which are also easy on the eyes.

Safety Features: You get dual airbags, reverse-camera parking assist, and 'Follow me Home Lights' to illuminate the way ahead.

Upbeat Inside: The cars are equipped with a 7-inch touchscreen infotainment in the high-end models. Along with the radio and CD player, you can easily connect your smartphone using the AUX cable in the car. Other than this, the Datsun cars give you access to satellite navigation, hands-free telephone, USB charger, music player, and radio via your smartphones.

Why is it important to buy a Datsun Car Insurance?
To fulfil legal compliance: Under the Motor Vehicles Act, the Government of India has made it mandatory for all to buy a car insurance policy. Driving a car without one is considered as a legal offence. If you are caught without a car insurance policy, then you will be bound to pay a fine of Rs.2000/- and/or imprisonment of 3 months.

To manage Own Damage Expenses: Car Insurance Policy helps you manage your own damage expenses. The damage may arise due to an accident, fire, theft or a natural calamity that is beyond human control.

To pay off third party liabilities: Any liability you incur due to property damage or bodily injury to a third person needs to be paid off. Car Insurance Policy will help you pay for such losses.

To improve the scope of cover: Losses other than fire, theft, natural calamities and accidents are not covered under the Car Insurance Policy. Hence, you should buy add-on covers to improve the scope of your comprehensive car package policy.

Factors that affect the Datsun Car Insurance Premium
Geographical location: The metropolitan cities have a high number of cars. Hence, the car insurance premium is higher. It is because the probability of accidents is higher due to numerous vehicles.

Type of Insurance Policy: For a Comprehensive Package Policy, the premium is higher due to the component of Own Damage, Personal Accident and Third-Party Liability. But in a standalone Third-Party, the premium is lesser.

Age: When your car gets older the depreciation value increases and the IDV decreases. So the insurance premium may drop as the age of the car increases.

IDV of the car: The Insured's Declared Value (IDV) of your car directly affects the premium. For a higher IDV, the premium will be higher and vice versa.

Add-On Covers: Each add-on cover you buy will come with an additional premium payment. As you choose the add-on covers, the premium will increase.

No Claim Bonus(NCB): The insurance company will offer you a discount if you do not file a single claim for one complete year. You will be rewarded with an NCB at the time of renewal.

Engine Capacity: The third-party component of the insurance premium is completely dependent on the capacity of the engine. Higher the cc of the engine higher will be the premium.

Voluntary Deductible: When you decide to make a contribution to the claim amount, then it is called as choosing a voluntary deductible. Higher voluntary deductible means a lower premium.

Additional CNG kit: If you are opting to install a CNG kit in your car then the premium will be affected, as the CNG kit also needs extra protection. Some minimal amount will be added to the insurance premium in case of addition of a CNG kit to the car.
Why Choose Digit to buy Datsun Car Insurance?
As a customer, you would want to choose an insurer who is ready to help you at the time of distress. Here are the reasons why you should choose Digit Insurance:
Competitive Premium Rates: The premium rates offered by Digit Insurance are quite competitive. They do not add any hidden costs in the premium. You pay for the cover you choose.

Online Procedure: The entire procedure of Digit Insurance is online-enabled. As a customer, you can buy a car policy online quickly. At the time of claim, you can upload the documents from your smartphone i.e. the procedure is smartphone-enabled. It makes the overall insurance procedure quick and easy.

Quality Services: To provide hasslefree after-sales services, Digit Insurance has networked with every possible garage throughout India. You can get your car fixed at any garage enlisted in the wide network of Digit Insurance. They assure quality services.

High Claim Settlement Ratio: The rate of claim settlement by Digit Insurance is also high which is of added advantage to the customers.

Choice of Insurance Policy: Digit Insurance offers two types of Car Insurance Policy. One is the Comprehensive Package Policy that pays for your Own Damage, Third-Party Liability, and Personal Accident cover. While the other type is a Standalone Third-Party Liability Policy. It comes into play when you incur losses arising due to third party bodily injury or property damage.

Customizable IDV: Digit Insurance allows you to choose the IDV of your car which can impact your premium. For a higher IDV, the premium will be higher and vice versa.

Offer options of add-on covers: Digit Insurance offers add-on covers like Tyre Protect Cover, Zero Depreciation Cover, Breakdown Assistance, Engine and Gearbox Protection, Passenger Cover, Return-to-Invoice Cover, and Consumable Cover. For Datsun, you can choose to buy an Engine and Gearbox Protection cover. It will pay you for the engine repair cost for all events including accident. To avoid financial strain due to total loss or theft, you can buy a Return-to-Invoice Cover.

Frequently Asked Questions
Car Insurance for other Datsun models