Hummer Car Insurance
Buy or Renew Hummer Car Insurance Plan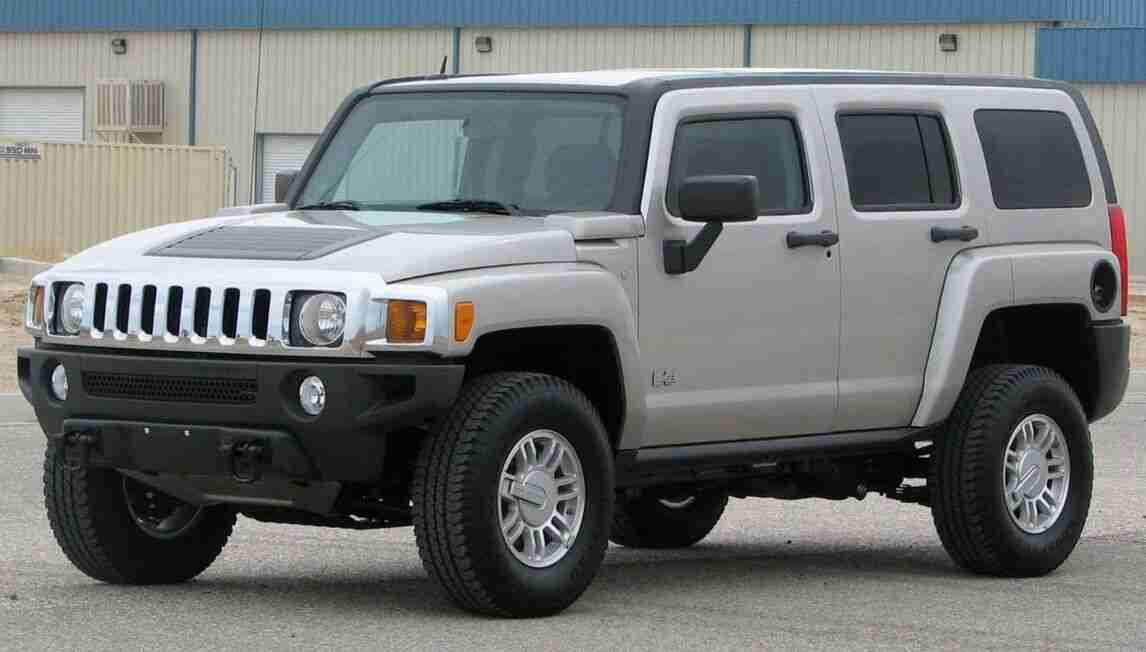 Marketed in 1992, Hummer is a brand of trucks and SUVs. During that time, a civilian version of the M998 Humvee was sold by AM General. This car brand was discontinued in 2010. However, it made a comeback as a sub-brand of GMC in 2021.
Two models from the house of Hummer were famous among the Indian commuters. Such models were H2 and H3.
If you still drive any of these cars, you must know everything about Hummer car insurance. A well-rounded insurance policy covers the costs of repairing damages caused by unfortunate circumstances. Paying for these damages otherwise can create a financial dent. Thus, you should obtain insurance for Hummer cars at the earliest, if you do not possess it already.
Insurance companies in India offer both third-party and comprehensive car insurance for Hummer. You can purchase a basic third-party insurance plan and get coverage benefits against third-party damages. However, you should obtain comprehensive car insurance plans for overall coverage against both third-party and own car damages.
While obtaining Hummer car insurance online, you should compare several insurers and different insurance plans. This will help you make an informed decision and opt for a plan that comes with maximum benefits. In this regard, you can consider an insurance plan from Digit.
Digit insurance comes with a host of benefits like a competitive Hummer car insurance price, No Claim Bonuses, etc.
What's Covered in Hummer Car Insurance
What's not Covered
It is equally important to know what's not covered in your car insurance policy, so that there are no surprises when you make a claim. Here are some such situations:
Why should you buy Digit's Hummer Car Insurance?
We treat our customers like VIPs, know how…
Car Insurance plans for Hummer
Third-Party
Comprehensive
| | | |
| --- | --- | --- |
| Damages/Losses to own car due to an accident | | |
| Damages/Losses to own car in case of fire | | |
| Damages/Losses to own car in case of a natural calamity | | |
| Damages to Third-Party Vehicle | | |
| Damages to Third-Party Property | | |
| | | |
| Injuries/Death of a Third-Party Person | | |
| | | |
| | | |
| | | |
| Extra protection with customized add-ons | | |
How to file a Claim?
After you buy or renew our car insurance plan, you live tension free as we have a 3-step, completely digital claims process!
Step 1
Just call on 1800-258-5956. No forms to be filled
Step 2
Get a link for Self-Inspection on your registered mobile number. Shoot your vehicle's damages from your smartphone through a guided step by step process.
Step 3
Choose the mode of repair you wish to opt for i.e. Reimbursement or Cashless through our network of garages.
How fast are Digit Insurance Claims Settled?
This is the first question that should come to your mind when switching your insurance company. Good you're doing that!
Read Digit's Claims Report Card
Robust and bold in looks, Hummer is a brand known for its long truck-like cars. Hummer once manufactured H1 based on Humvee, for military use only. Later, in the year 1992, AM General bought in the idea of selling this powerfully long SUV to civilians as well. They launched their High Mobility Multipurpose Wheeled Vehicle (Hum-Vee) under the brand name of Hummer and introduced the Hummer H2 and the Hummer H3 to the public. 
Under Hummer H2, there were two variants: H2 SUV and H2 SUT. Hummer H3 was their smallest model which had two variants H3 SUV and H3 T. This became the most popular brand in India. Hummer H3 gave an exceptional climbing performance and rock crawling. In India, Hummer H2 was available at Rs.72 lakhs and Hummer H3 for Rs.80 lakhs. But both the car models have been discontinued in India. 
The makers of the car justify the price of the car for its features. They have packed the car with excellence, which will leave you contented with an enjoyable ride. If you plan on buying a highly-priced vehicle like Hummer, it is advisable to get car insurance along with it. Buying car insurance has become mandatory and it will help you cover for the repairs.
Why should you buy a Hummer?
Here are a few reasons that can convince you to buy this SUV.
High Performance: The Hummer is engineered to take off-road leadership amongst the midsize SUV segment. It has a four-wheeled electronically controlled drive system. This SUV has strong traction control, underbody shielding, optional rear locking differential, and StabiliTrak stability control. The car can surprise you with its exceptional rock crawling and hill climbing feature with its 5-speed manual gearbox.

Ease of Adventure: This manufacturer makes sure that every car that comes out of their unit is ready to take on any challenge on the road or any other surface. Take them on huge sand dunes or on frozen lakes, Hummers will not disappoint you in the performance category.

Exciting Interiors: Your adventure rides become all the more exciting when you get heated leather seats inside the Hummer. You also get a large electric express open/close sliding sunroof, a DVD-based navigation radio and other customisable accessories like rear defogger, rear washer, and wiper, cruise control.

The Stand: If you like getting attention; buy a Hummer; 99.99% of people on the road will look at your ride. The gorgeous and dominating stand of Hummer is definitely a head-turner. You step a class ahead when you ride a Hummer. The appealing exterior is hard to ignore.

Excellent Safety Features: You get engine immobilizer, anti-theft alarm, child-protection door locks, central locking, electronic brake distribution, and brake assist as well. The whole car is made so strong that the inside remains safe in heavy collisions. You can take a Hummer to war and you will return alive, guaranteed! 

Why is it important to buy Hummer Car Insurance?
Here are the reasons that make for a strong need to buy Hummer Car Insurance:
Meet Legal Compliance: Car insurance is mandatory for every car on the road, your Hummer is no exception. As per the Motor Vehicles Act, all car owners need to buy a car insurance policy. Driving without a policy can land you with a fine of Rs.2000/- and/or imprisonment of 3 months.

To Recover Own Damage Expenses: Though the size of Hummer throws a low probability of it being hit, an unfortunate event can happen anytime. The damage repair will cost you too much as the car is expensive. Keeping this in mind, buying car insurance will help you to recover the cost of repairs.

To Pay Third-Party Liability: If you end up hurting a third person or damaging a third party property, you will have to bear the expenses. But owning a Car Insurance Policy will save you from this liability and the insurer will make a payment against the third-party claim on your behalf.

To Extend the basic Car Insurance Coverage: A Comprehensive Car Insurance offers financial protection against the damages that arise due to accident, fire, theft, and natural calamities. To keep your car protected against any other loss, you will have to buy add-on covers like engine protection or zero depreciation, as needed.

Why choose Digit for Hummer Car Insurance?
Some irresistible reasons to choose Digit Insurance include:
Indisputably Flawless Services: Digit Insurance has the widest network of garages that offers cashless repairs. They provide the customers with smartphone-enabled and self-inspection based process. You also get 24*7 customer support without a holiday. The claim settlement ratio is high.

Customizable IDV: Digit allows you to choose the amount of IDV, higher IDV comes with better protection.

Allows you to choose the type of insurance policy: Whether small or a big SUV like Hummer, Digit Insurance permits you to buy a cover of your choice. You can go for a Comprehensive Package Policy that protects your Hummer for Own Damage and Third-Party Liability. A standalone Third-Party Liability will save you from huge legal liabilities that may arise when you hit a person or damage someone else's property.

Offers better protection with Add-Ons: Other than the basic cover, Digit Insurance offers power protection with add-ons. You can choose as per your desire. Hummer is an expensive car for which the spare parts would be rare to find. Hence, buying a Zero Depreciation Cover will be helpful. It will not affect your savings at the time of claim and the insurance company will pay on your behalf. Similarly, the charges for replacement of oils, screws, and nuts for Hummer will be high. So buying a Consumable add-on will be of advantage for you. Other than these, you can pick from add-ons like Tyre Protect, Passenger Cover, Breakdown Assistance, Engine and Gearbox Protection, and Return-to-Invoice Cover.

Easily accessible, Online Procedure: Digit Insurance follows a complete online procedure. For buying car insurance as well as filing claims for your car, you will not have to face any hassle. The customers can browse through their pages which lays down the instructions clearly. The process is easy which makes you independent in taking your decision with no outside help whatsoever.

Factors that affect the Hummer Car Insurance Premium
Some factors that affect the premium for the Hummer Car Insurance are:
Discontinuity of the Model: Hummer has been officially discontinued by its makers. The car is expensive also. The chances of finding its spare parts will be rare and so the insurance premium can be more.

No Claim Bonus: If you do not file a claim for one long year, you are entitled to get a discount for the renewal. It reduces the premium.

Geographical Location: Your location or the place you are using your Hummer will affect the premium. Urban cities will have more traffic that indicates a higher probability of accidents. Hence, more premium will be levied.

The value of the car: Hummer is a super expensive car. The premium of the car will be higher as the IDV is high.

Add-On Covers: Add-on covers help in giving additional protection to your Hummer. But these come with some extra costs. This impacts the premium cost.

Insurance Policy Type: In comparison to Third-Party Liability Policy, for a Comprehensive Package Policy you will have to shell out more money. In simple terms, more cover means more premium.

Age of the car: The depreciation value applicable on the IDV of the car increases with time. So with decreasing IDV, the premium amount may decrease with time.

Voluntary Deductible: If you decide to share a percentage of losses at the time of claim, then the insurance company offers you a discount. It reduces the premium.

Frequently Asked Questions