Ford Car Insurance
Buy or Renew Ford Car Insurance Plan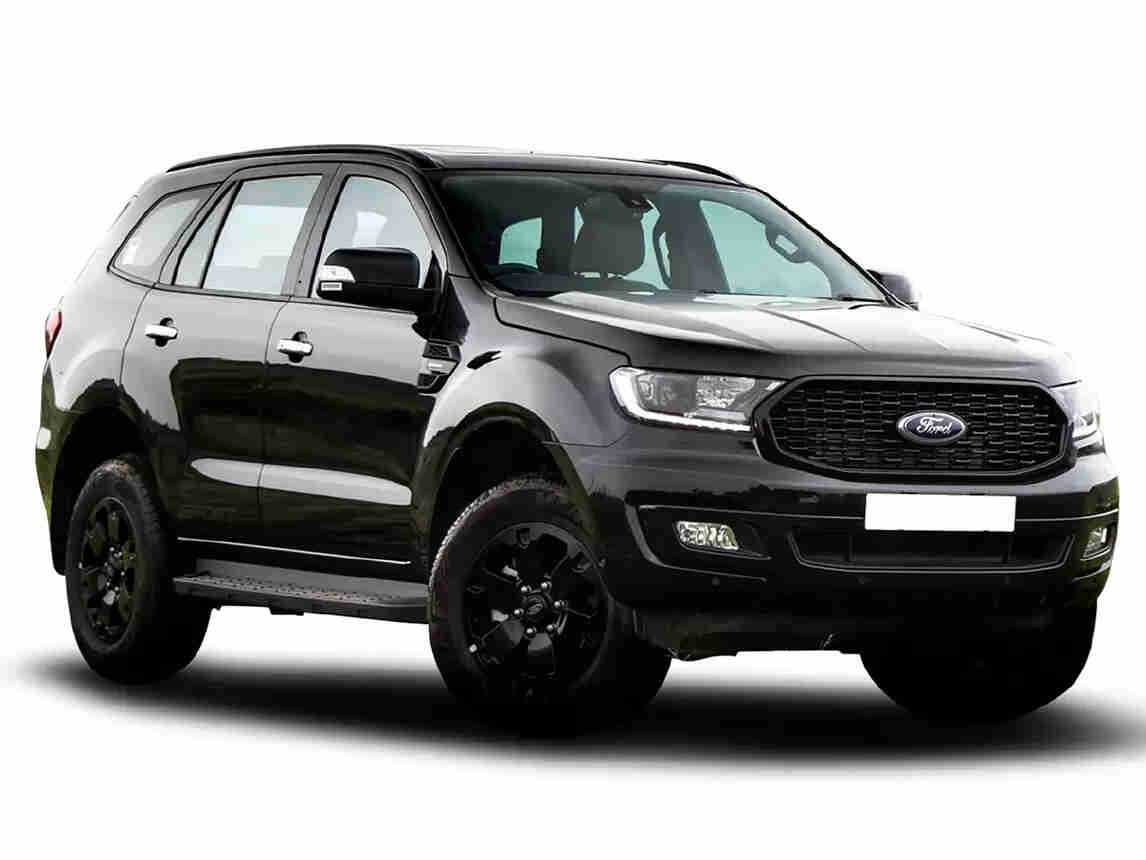 An American multinational manufacturing company, Ford, was incorporated by Henry Ford on 16th June 1903. This company manufactures and markets automobiles and commercial vehicles around the globe. As they introduced methods for large-scale manufacturing of cars and industrial workforce management using engineered technologies, Ford Motor quickly became the second-largest automaker in the US and fifth-largest in the world.
The Indian subsidiary of this US-based brand, Ford India Private Limited, was founded in October 1995. It became a perennial favourite brand for Indian buyers. Some of the models from this brand maker include Figo, Escort, Ikon, Fiesta, Mustang, EcoSport and more. These cars were sold across India till September 2021, after which the company decided to cease production in India.
Nevertheless, the sales figure of Ford in India as of 2020 stands at around 66,000. Thus, you can still find Ford cars plying on the Indian roads every now and then.
If you are an owner of any Ford car, you should be aware of the damages and risks it is susceptible to during an accident. Considering this, you must obtain Ford car insurance from a reliable insurer.
As per the Motor Vehicles Act, 1988, every car owner should possess at least third-party car insurance to avoid heavy traffic fines. Further, well-rounded, comprehensive car insurance for Ford covers the financial losses you might incur during an accident involving your car.
Several insurance companies in India offer attractive deals on insurance for Ford cars tailoring to your needs. In this regard, you can consider providers like Digit owing to their host of benefits.
While obtaining Ford car insurance online, you must compare several plans from different insurers to make an informed decision. Digit insurer can help you streamline your options due to their competitive Ford car insurance prices, add-on facility, No Claim benefits, customer-friendly processes and more.
What's Covered in Ford Car Insurance
What's not Covered
It is equally important to know what's not covered in your car insurance policy, so that there are no surprises when you make a claim. Here are some such situations:
Why should you buy Digit's Ford Car Insurance?
We treat our customers like VIPs, know how…
Car Insurance plans for Ford
Third-Party
Comprehensive
| | | |
| --- | --- | --- |
| Damages/Losses to own car due to an accident | | |
| Damages/Losses to own car in case of fire | | |
| Damages/Losses to own car in case of a natural calamity | | |
| Damages to Third-Party Vehicle | | |
| Damages to Third-Party Property | | |
| | | |
| Injuries/Death of a Third-Party Person | | |
| | | |
| | | |
| | | |
| Extra protection with customized add-ons | | |
How to file a Claim?
After you buy or renew our car insurance plan, you live tension free as we have a 3-step, completely digital claims process!
Step 1
Just call on 1800-258-5956. No forms to be filled
Step 2
Get a link for Self-Inspection on your registered mobile number. Shoot your vehicle's damages from your smartphone through a guided step by step process.
Step 3
Choose the mode of repair you wish to opt for i.e. Reimbursement or Cashless through our network of garages.
How fast are Digit Insurance Claims Settled?
This is the first question that should come to your mind when switching your insurance company. Good you're doing that!
Read Digit's Claims Report Card
Learn more about Ford Car
It has been around 23 years since Ford made their grand entrance to the Indian market. Since then, it has given the country several premium segment cars. Each car is enabled with the latest technology and is equipped with high dimension safety features. Their service and consistent innovation have made them the sixth-largest carmaker in India. Their manufacturing unit is located at Maraimalai Nagar, near Chennai in India.
This carmaker has given cars of all lines starting from hatchback Ford Figo and Aspire to CUVs/SUVs in Freestyle, Ecosport, and Endeavor. They did not stop here and offered their premium product Ford Mustang for the super-rich.
Ford as a brand bagged awards which include "Compact SUV of the Year" in Autocar Awards 2018, "Best SUV of the Year" in Autoportal Awards 2018, "Engine of the Year" in Autocar Awards 2018, among other prestigious awards.
You can trust the Ford car brand for the money you invest. Nevertheless, car insurance would be a great asset. Apart from catering to your necessity, it has become mandatory as well. Without car insurance, the owner/driver is liable to pay a heavy fine. But first, let's tackle the question of why should you buy a car from Ford?
Reasons to buy a Ford Car?
When you buy anything as valuable as a car, you want the best deal from the car company that understands your needs. The company puts forward some of the highly sought after cars in India. Here are some reasons that will compel you to buy a Ford:
Safety: Ford cars are built keeping safety on priority. They offer 6 airbags, wheels that prevent from locking and skidding, a technology-enabled car that helps you set the speed limit, and hill launch assist. Other safety features include seatbelt warning as well.
Convenient to Drive: Ford gives you a keyless entry and push-button start. The electric power-assisted steering gives you an effortless drive.
Environmental Friendly vehicle: Ford leads in developing eco-friendly cars with its Ecoboost technology. The company manufactures fuel-efficient and electric power cars as well, keeping the future in mind.
Reliable and Low Maintenance Cost: The performance of the Ford cars are highly reliable with low maintenance cost. The company sets an example by keeping the repair cost low.
Wide range of variants: In India, you can choose from six different models of Ford. You can make a pick from Ford Ecosport, Ford Endeavour, Ford Figo, Ford Mustang, Ford Aspire, and Ford Freestyle.
The price of Ford cars start from Rs.5.23 lakhs and goes as high as Rs.74.63 lakhs. When buying a car like Ford, it calls for you to have a  sound car insurance policy as well.
Why is it important to buy Ford Car Insurance?
Buying a car is no child's play. You put your hard-earned money into it, which is a very important reason for you to protect it. Buying Car Insurance could be one way in which you protect it. Car Insurance policy will:
Make you legally compliant: As per the Motor Vehicle Act, driving an uninsured vehicle is a legal offence. And if you commit this crime, then you will be liable to pay a penalty of Rs.2000/- as well as face the brunt of the law. Even you may have to face imprisonment of 3 months and your driving licence may get cancelled. Hence, car insurance makes you legally compliant.
Help manage Third-Party Legal Liability: If you happen to hit any third-party by your vehicle, leading to injury or property damage, you will be responsible to pay for their losses. Such cost of repairs and that of treatment for third-party will be affordable only if you have car insurance. Otherwise, you will have to bear such expenses from your pocket which will dent your savings.
Save your expenses for Own Damages: Owning car insurance will be helpful at the time of an accident. For all the repairs, the cost will be covered under the car insurance policy. And you can opt for multiple add-ons in order to seek an extended coverage. Some damages to your Ford may not be covered if they are not caused in an accident like bulges to the tyres, engine damages due to water percolation, transmission damages, lubricant leakages, etc. In such situations, the add-ons can be helpful.
Help enhance the basic policy with Add-On Covers: The add-ons are designed to offer extended protection and they come at their independent prices. All the other add-ons can be bought under a comprehensive policy. But a Personal Accident Cover can be purchased with both comprehensive and a stand-alone TP policy.
Factors that affect the premium for Ford Car Insurance
It is quite satisfying if you can choose from the policy types and make a pick for add-on covers yourself. But you should know about the factors that will affect the premium for Ford Car Insurance, such as:
Type of Cover: If you buy a Third-Party Liability Cover, the premium will be less in comparison to that of the Comprehensive Car Insurance Policy.
Value of the Car: In case, you go for Ford Mustang the premium will be high because the value of the car is high. IDV of the car affects the premium.
Voluntary Deductibles: Opting for voluntary deductible other than the compulsory ones, will reduce the premium automatically.
Geographical location: The geographical location where the car is used affects the premium. In case you live in an area that is prone to floods then the premium will be higher as you are likely to claim for such a probable loss.
Add-On Covers: The add-on covers come at an additional premium cost. If you choose any of them, it will directly impact your insurance premium.
No-Claim Bonus: For every claim-free year, the insured gets a discount at the time of the renewal of the policy.
Engine Capacity: The component of third party premium in your insurance is controlled by the engine capacity. Higher is the CC of the car, higher will be the premium. The insurance companies do not have anything to do with this, because it is decided by IRDAI.
Why Choose Digit for Ford Car Insurance?
Out of many insurance companies in the market, you can try getting car insurance from Digit Insurance as they offer:
Convenient Online Process: Buying policy through Digit Insurance is hasslefree as the complete procedure is online for both buying a policy or filing a claim. Digit Insurance enables its customers to upload the claim documents easily. It is as simple as ordering a pizza.
Choice of Covers: You can choose from the various types of covers the insurer offers. These may be a Comprehensive Car Insurance Policy or a Third Party Liability Policy. A Comprehensive Policy offers coverage for Own Damage of the car and Third-Party Liability. Whereas a Third-Party Liability Policy will save you when you are liable for bodily injury or property damage to Third Party.
Faster Services: The turn-around-time at Digit Insurance is lesser. It saves you from the long undue wait. They have super fast claim settlement procedures and a large network of garages for repairs.
You can take an unbiased decision: There is no middleman or third-party agent involved in the entire insurance buying process. All the clauses and exclusions are transparent on the website and written in a manner that is easy to understand. So you can take an informed and unbiased decision on your own.
Option to extend basic cover with Add-Ons: On payment of additional premium, you can buy add on covers to widen the scope of the pre-existing coverage. You can think of buying Zero Depreciation Cover to prevent the loss of depreciation which will be applicable to spare parts. At the time of claim processing, the value of some parts like rubber, glass, and fibre gets depreciated. Without this add-on, the owner of the car bears this percentage of the cost of repairs. Another add-on which will help your Ford is a Consumable Cover that helps to recover the cost of replacement of engine oils, screws, nuts and bolts, grease, etc after an accident. For Ford, you can also choose Engine and Gear-box Protection to protect them in all situations like engine damage due to submerged car, lubricant leakage, undercarriage damage. You may also consider buying valid add-ons like Return-to-Invoice, Breakdown Assistance, Tyre Protect, and Passenger Cover.
Customizable IDV: Digit Insurance gives you an option to customize your Ford's IDV. Lower IDV can give you lesser premiums and vice versa.
Flawless After Sales Services: Digit has partnered with hundreds of network garages to offer cashless repairs along with the convenience of doorstep pickup and drop. The claim settlement ratio is high and the processing time is fast. Digit Insurance is at bay to offer 24*7 customer support. Also, smartphone-enabled, self--inspection based claim process is an added advantage.
Frequently Asked Questions