Volkswagen Car Insurance
Buy or Renew Volkswagen Car Insurance Plan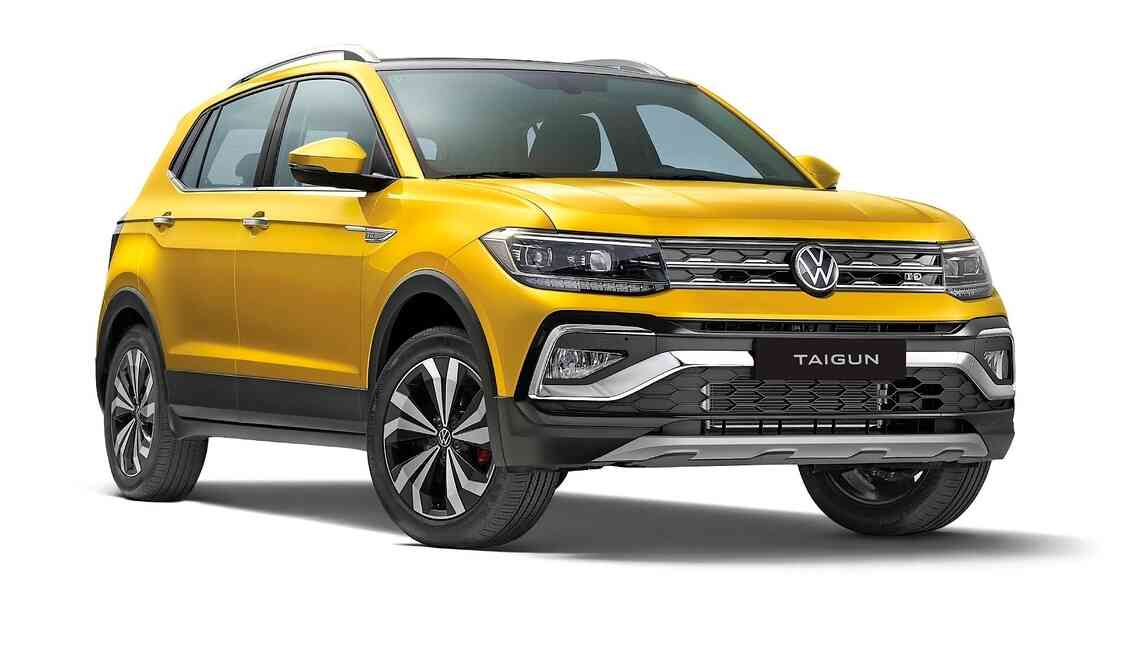 Volkswagen is a German vehicle manufacturer founded in 1937 and is the largest carmaker by worldwide sales in 2016 and 2017. There are a number of A, B and C-segment hatchbacks as well as SUV crossovers from this brand that turned out to be best-selling models in 2019. Owing to its range of cars and updated technology, it sold around 11 million units in 2019.
Further, these German-engineered cars are available in the Indian commuter market thanks to Volkswagen's Indian subsidiary. Some of the popular Volkswagen cars in India include Vento, Polo, Polo GT etc. Throughout 2021, this company has managed to sell around 26,000 passenger vehicles across India.
If you plan to purchase any of the aforementioned models this year, you should be aware of the damages it can incur during an accident. With this in mind, you must obtain Volkswagen car insurance from a reputed insurer.
Car insurance policies cover the exorbitant repair charges resulting from substantial damages due to an accident. Paying for these costs can cost you a fortune and increase your financial burden. Thus, obtaining insurance for Volkswagen cars can reduce your financial liability and help you save funds for future purposes.
Furthermore, according to the Motor Vehicles Act, 1988, it is mandatory to obtain a basic car insurance plan for Volkswagen to avoid penalties. A basic insurance plan is a third-party insurance for a Volkswagen car that covers damages caused to a third-party person, property or vehicle. However, you can consider a comprehensive insurance plan to get additional coverage against own car damages.
Several insurance companies in India offer both third-party and comprehensive insurance along with other attractive deals tailoring your needs. In this regard, you can consider Digit insurance due to its host of benefits such as a competitive Volkswagen car insurance price, online processes, cashless repairs from network garages and more.
However, you should compare Volkswagen car insurance online before choosing a plan that comes with maximum perks.
What's Covered in Volkswagen Car Insurance
What's not Covered
It is equally important to know what's not covered in your car insurance policy, so that there are no surprises when you make a claim. Here are some such situations:
Why should you buy Digit's Volkswagen Car Insurance?
We treat our customers like VIPs, know how…
Car Insurance plans for Volkswagen
Third-Party
Comprehensive
| | | |
| --- | --- | --- |
| Damages/Losses to own car due to an accident | | |
| Damages/Losses to own car in case of fire | | |
| Damages/Losses to own car in case of a natural calamity | | |
| Damages to Third-Party Vehicle | | |
| Damages to Third-Party Property | | |
| | | |
| Injuries/Death of a Third-Party Person | | |
| | | |
| | | |
| | | |
| Extra protection with customized add-ons | | |
How to file a Claim?
After you buy or renew our car insurance plan, you live tension free as we have a 3-step, completely digital claims process!
Step 1
Just call on 1800-258-5956. No forms to be filled
Step 2
Get a link for Self-Inspection on your registered mobile number. Shoot your vehicle's damages from your smartphone through a guided step by step process.
Step 3
Choose the mode of repair you wish to opt for i.e. Reimbursement or Cashless through our network of garages.
How fast are Digit Insurance Claims Settled?
This is the first question that should come to your mind when switching your insurance company. Good you're doing that!
Read Digit's Claims Report Card
Learn more about Volkswagen
Volkswagen, which means "People's Car" in German, is a brand that truly lives up to its name. It sells a wide array of cars ranging from premium luxury cars to basic affordable ones. 
Volkswagen earned global success with its car Passat. It entered the Indian market in 2007 with the same car. The next year in July saw them conquering the automobile market with the powerful model Jetta. 2007 saw the introduction of their most famous car Polo and in the consecutive years, they introduced Vento and their luxurious car Phaeton.
In the year 2016, Volkswagen introduced a strong built compact sedan Ameo and then in 2017 a premium SUV Volkswagen Tiguan. The cheapest car from the brand starts from Rs.5.84 lakhs and goes up to Rs.30.88 lakhs for the top model.
Pune and Aurangabad are the two main plants in India that manufacture Volkswagen cars.
The brand excels in the department of design and appearance. Volkswagen Passat took home the "Fullsize Sedan of the Year Trophy" in the 2018 NDTV Car and Bike Awards. It has proven itself, time and again, for being a reliable automobile brand.
Whether you choose the inexpensive line model or the top models, buying car insurance is important. As per the Motor Vehicles Act, driving without car insurance is an offence wherein you will be bound to pay a fine of Rs.2000/-.
Why should you buy a Volkswagen Car?
High Resale Value: Volkswagen cars offer you high resale value. Thus even when you plan on selling your car, you do not lose out much on the price.

Upbeat Technology Features: Volkswagen cars are equipped with enhanced navigation, traffic updates, sports scores, and weather information. 

Smart Countenance: The cars are smartphone compatible with both Apple CarPlay and Android Auto. Their premium quality music system gives you a seamless entertainment experience.

Strong Drive Assist and Safety Features: For an amazing driving experience, Volkswagen cars are equipped with Adaptive Cruise Control, Blind Spot Monitor, Lane Assist, Front Assist, Airbags, and Rear Traffic Alert.

Appearance and Design: Volkswagen Cars are bold with sharp lines and athletic designs. The brand blends simple designs with cutting edge technology.

Reliable: All models of Volkswagen are reliable and exhibit high performance.

Why is it important to buy Volkswagen Car Insurance?
Here are the reasons to buy Volkswagen Car Insurance:
Mandatory as per the Motor Vehicles Act: As per the Motor Vehicles Act, it is mandatory to buy a car insurance policy. Driving without one is an offence. If you do so, you will be levied a fine of Rs.2000/-.

Manage Own Damage Expenses: Sometimes the damage to the car can be extensive. The cost of repair can be huge and beyond your capacity to pay. Car Insurance Policy will pay you when the damage arises from fire, theft, accident or any natural calamity.

Pay off Third-Party Legal Liability: Car Insurance Policy helps you to pay off your legal liability. You may incur liability to pay for the property damage or bodily injury when you cause the damage to a third-party with your car.

Enhance the basic Car Policy: For losses that are not covered under the car policy(Such as non-accidental damage to the engine), you need to buy add-on covers. Some of the add-on covers you can choose are Zero Depreciation Cover, Return-to-Invoice Cover, Breakdown Assistance, Tyre Protect Cover, and Passenger Cover.

Factors that affect the Volkswagen Car Insurance Premium
Here are the factors that affect the Volkswagen Car Insurance Premium:
Value of the car: The Insured's Declared Value (IDV) of your car affects the premium. For a higher IDV, the premium will be higher and vice versa.

Add-On Covers: Every add-on cover comes with an additional premium payment. As you choose add-on covers, the premium will increase.

No Claim Bonus(NCB): If you go without a single claim for one complete year, you will get an NCB for the next renewal.

Geographical Location: For the cities where the number of cars is higher, the probability of accidents is also higher. Hence, you will have to pay higher car insurance premiums. It may happen especially in the metropolitan cities.

Age of the car: When the age of the car increases, the depreciation value also increases. Hence the IDV of your car drops which may result in a decrease in the premium.

Engine Capacity: The third-party component in the Insurance Premium depends on the Engine Capacity of the car. Higher the Engine Capacity, higher will be the TP premium.

Voluntary Deductible: Instead of letting the insurance company cover the entire amount of claim, you can choose to contribute towards the claim amount. This is known as Voluntary Deductible. Higher Voluntary Deductible will garner you a lesser premium.

Why choose Digit for Volkswagen Car Insurance?
Here are the reasons why you should choose Digit Insurance:
Choice of Insurance Policy: Digit Insurance offers two types of car insurance for you to choose from. One is the package policy called Comprehensive Car Insurance which offers protection for Own Damage and Third-Party Liability coverage. The second is the standalone Third-Party Policy which pays for any legal liability incurred for injury or property damage to the third person.

Offers add-on covers: The insurance company offers add-on covers like Tyre Protect Cover, Zero Depreciation Cover, Breakdown Assistance, Engine and Gearbox Protection, and Consumable Cover. These come with additional premium payments. For Volkswagen, you can buy a Zero Depreciation Cover. It will help you save the depreciation applicable to the spare parts at the time of the claim. When you buy this add-on cover, your insurer will pay for the total amount of loss. You may also buy Passenger cover to protect the co-passengers which are otherwise not covered under the basic policy.

Customizable IDV: Digit Insurance allows you to customize and choose the right IDV for your car. The premium will alter accordingly.

Fair Premium Rates: Digit insurance provides fair and competitive premium rates with no hidden cost.

Online and Smartphone-enabled Procedure: With Digit you can choose the policy online. For claiming the policy, you can upload the necessary documents through your smartphone.

High-Claim Settlement Ratio: The Digit Insurance is fast at claiming services. They have a high claim settlement ratio.

Wide Network of Garages: Digit insurance has collaborated with a wide range of garages to offer you breezy repair services.

Frequently Asked Questions