Audi Q3 Insurance
Buy or Renew Audi Q3 Car Insurance Policy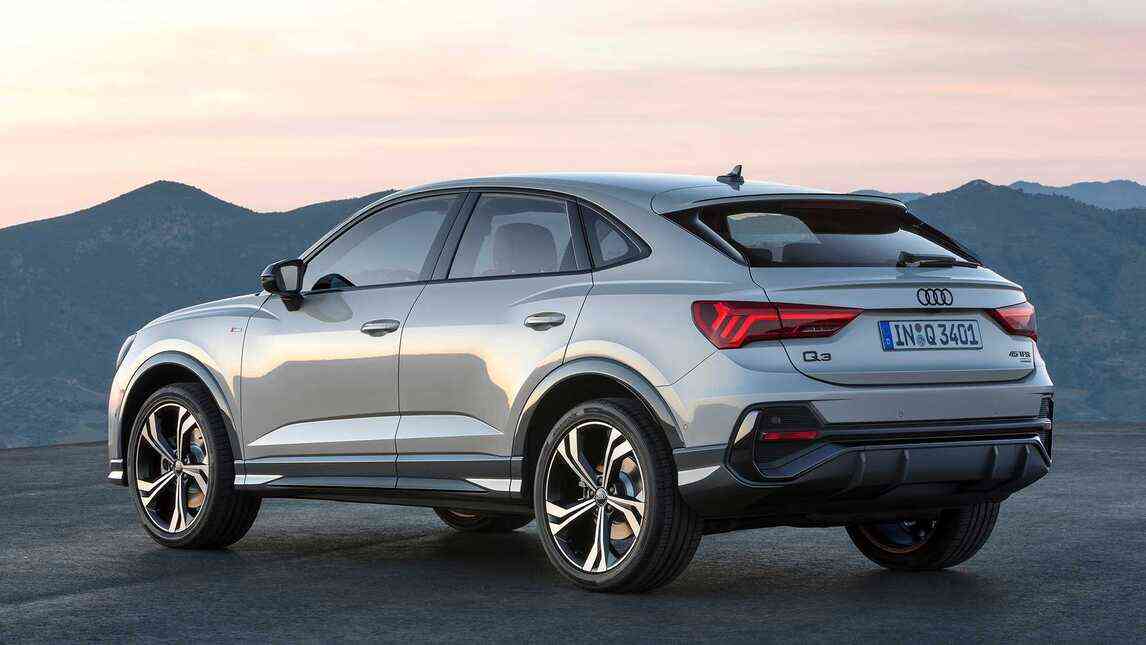 A subcompact luxury crossover SUV, Audi Q3, entered production in 2011. The initial model was introduced in the Indian commuter market in 2012. However, Audi Q3 sales were discontinued in early 2020 owing to the launch of BS6 emission standards.
If you still drive this car, you should know the risks and damages it is susceptible to. Considering this, you must obtain Audi Q3 car insurance from a reputed provider.
A well-rounded insurance policy covers the costs of damages caused to a car during an accident. Without an insurance plan, you need to bear the costs yourself that can increase your financial burden. Thus, it is imperative to get proper insurance and reduce liability.
In addition, a number of insurance providers offer different plans tailor-made to your needs. In this aspect, Digit insurer stands out due to its host of benefits.
What's Covered in Audi Q3 Car Insurance
Why should you buy Digit's Audi Q3 Car Insurance?
We treat our customers like VIPs, know how…
Car Insurance plans for Audi Q3
Third-Party
Comprehensive
| | | |
| --- | --- | --- |
| Damages/Losses to own car due to an accident | | |
| Damages/Losses to own car in case of fire | | |
| Damages/Losses to own car in case of a natural calamity | | |
| Damages to Third-Party Vehicle | | |
| Damages to Third-Party Property | | |
| | | |
| Injuries/Death of a Third-Party Person | | |
| | | |
| | | |
| | | |
| Extra protection with customized add-ons | | |
How to file a Claim?
After you buy or renew our car insurance plan, you live tension free as we have a 3-step, completely digital claims process!
Step 1
Just call on 1800-258-5956. No forms to be filled
Step 2
Get a link for Self-Inspection on your registered mobile number. Shoot your vehicle's damages from your smartphone through a guided step by step process.
Step 3
Choose the mode of repair you wish to opt for i.e. Reimbursement or Cashless through our network of garages.
How fast are Digit Insurance Claims Settled?
This is the first question that should come to your mind when switching your insurance company. Good you're doing that!
Read Digit's Claims Report Card
Why Choose Digit for Audi Q3 Car Insurance?
It is practical to weigh your options before purchasing a Q3 insurance policy. In this regard, comparing several insurers and their respective plans can be a good start.
While doing so, you might want to consider Digit's benefits.
1. Insurance Options
Digit insurance for Audi Q3 comes with the following options:
Third-party Car Insurance
As per the Motor Vehicles Act, 1988, it is mandatory to obtain this basic insurance plan in order to avoid huge traffic penalties. Third-party Audi Q3 car insurance plan covers damages caused to a third party by your Audi car during an accident or collision. Further, it takes care of litigation issues and other third-party liabilities.
Comprehensive Car Insurance
There might be instances when your Audi car incurs damages during unfortunate incidents like earthquakes, theft, flood etc. During such scenarios, a third-party insurance policy will not be enough for coverage benefits. To that end, you should obtain comprehensive car insurance for Audi Q3. This insurance plan provides coverage against both own car and third-party damages.
2. Seamless Claim process
Digit offers a simple claim process thanks to its technology-driven processes. By choosing this insurer, you can file a claim against Audi Q3 car insurance online from your smartphone. Further, you can choose a repair mode as per your convenience from the options cashless and reimbursement.
3. High Claim Settlement Ratio
This insurer has a history of settling around 96% of claims of its loyal patrons. Their smartphone-enabled self-inspection process makes it even easier for you to raise a claim and thereby receive the amount in a short span.
4. Add-on Benefits
A comprehensive insurance plan might not be enough to get complete coverage for your Audi car. However, Digit allows its policyholders to benefit from add-on policies against additional charges. You can add a layer of protection by choosing an add-on policy to your liking.
Note: To enjoy this benefit, you need to increase your Audi Q3 car insurance price by a nominal amount. Some add-on policies to benefit from are:
Breakdown assistance
Consumable
Zero depreciation
Engine and gearbox protection
Return to invoice
5. 24x7 Customer Service
In case you have questions regarding the Audi Q3 car insurance renewal price, you can get in touch with Digit's responsive customer service. They will resolve your queries promptly.
6. Several Network Garages
By bearing the Audi Q3 car insurance cost, you can get professional repair services for your Audi car from an endless list of Digit network garages. They are present across India and offer cashless repairs for your convenience. Under a cashless facility, your insurer pays for the Audi car repairs on your behalf.
7. IDV Customisation
Your Audi Q3 car insurance premium depends on its Insured Declared Value (IDV). Insurers evaluate this amount by subtracting the car's depreciation from its manufacturer's selling price. However, providers like Digit allow you to choose an IDV as per your requirement. Thus, you can maximise your returns in case of car theft or damages beyond repair.
8. No Claim Bonuses
During Audi Q3 car insurance renewal, Digit insurer offers a No Claim Bonus for not filing a claim for a year within your policy term. This is a discount on the policy premium and can range up to 50%.
Apart from this, you can get a lower premium on your Audi Q3 car insurance by opting for a higher deductible plan. However, it is practical to settle for such a plan only if you are sure to make fewer claims within the policy tenor.
| | |
| --- | --- |
| Name of the Variant | Price of the Variant (Approx.) |
| Q3 1.4 TFSI | ₹32.20 lakh |
| Q3 2.0 TDI | ₹34.20 lakh |
| Q3 30 TFSI Premium FWD | ₹34.96 lakh |
| Q3 30 TDI Premium FWD | ₹36.77 lakh |
| Q3 2.0 TDI Quattro | ₹37.20 lakh |
| Q3 35 TDI Dynamic Edition | ₹39.78 lakh |
| Q3 35 TDI Quattro Premium Plus | ₹39.92 lakh |
| Q3 Design Edition 35 TDI quattro | ₹40.76 lakh |
| Q3 35 TDI Quattro Technology | ₹43.61 lakh |
Frequently Asked Questions