Mercedes Benz CLS Insurance
Buy or Renew Mercedes Benz CLS Car Insurance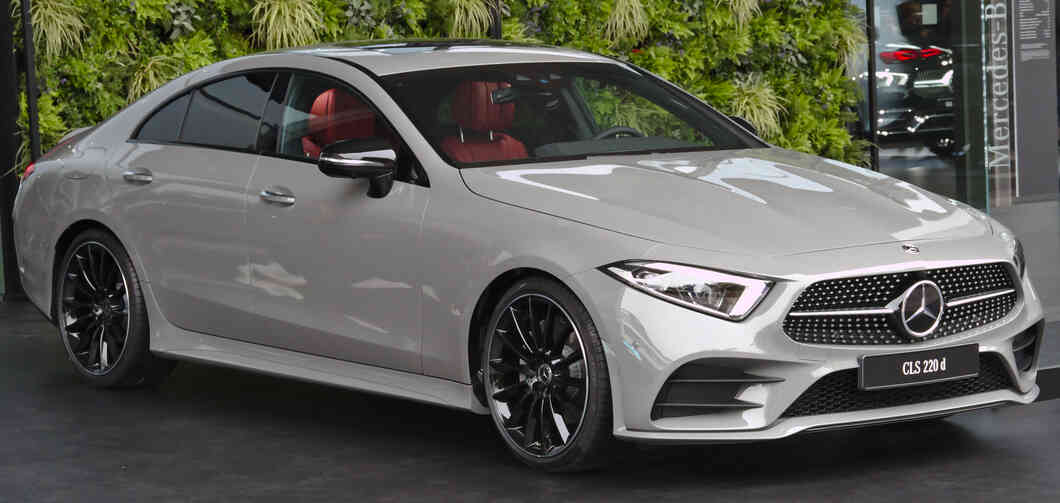 The Mercedes Benz CLS is a series of luxury cars manufactured by Mercedes Benz since 2004. The third generation of this model was launched in 2018, available in a single variant CLS 300d. Later, it received a facelift in 2021.
If you own this vehicle, buying a Mercedes Benz CLS car insurance policy is essential to protect yourself from facing a financial loss caused due to unforeseen accidental damages or loss.
Several insurers offer attractive benefits to their policyholders. One such insurance provider is Digit.
Check the reasons discussed below for choosing Digit as your car insurance provider.
What's Covered in Mercedes Benz CLS Car Insurance
Why should you buy Digit's Mercedes Benz CLS Car Insurance?
We treat our customers like VIPs, know how…
Car Insurance plans for Mercedes Benz CLS
Third-Party
Comprehensive
| | | |
| --- | --- | --- |
| Damages/Losses to own car due to an accident | | |
| Damages/Losses to own car in case of fire | | |
| Damages/Losses to own car in case of a natural calamity | | |
| Damages to Third-Party Vehicle | | |
| Damages to Third-Party Property | | |
| | | |
| Injuries/Death of a Third-Party Person | | |
| | | |
| | | |
| | | |
| Extra protection with customized add-ons | | |
How to file a Claim?
After you buy or renew our car insurance plan, you live tension free as we have a 3-step, completely digital claims process!
Step 1
Just call on 1800-258-5956. No forms to be filled
Step 2
Get a link for Self-Inspection on your registered mobile number. Shoot your vehicle's damages from your smartphone through a guided step by step process.
Step 3
Choose the mode of repair you wish to opt for i.e. Reimbursement or Cashless through our network of garages.
How fast are Digit Insurance Claims Settled?
This is the first question that should come to your mind when switching your insurance company. Good you're doing that!
Read Digit's Claims Report Card
Why Choose Digit for Mercedes Benz CLS Insurance?
Here are some of the benefits that you can look forward to when applying for a car insurance policy from Digit:
1. Third-Party and Comprehensive Insurance Plans
If you choose to buy third-party car insurance for Mercedes Benz CLS, you will get financial coverage against damages arising from third-party liabilities. In addition, it will take care of litigation issues.
However, you may face unforeseen financial loss due to theft of your insured vehicle or may need to spend a substantial amount on repairing damages incurred on your car due to natural or man-made calamities. In that case, a comprehensive car insurance policy is beneficial. This insurance plan covers such financial losses or damages and takes care of the third-party liabilities as well.
2. Seamless Online Claim Process
You can file a claim against Mercedes Benz CLS car insurance online with a smartphone-enabled self-inspection process. This allows you to click pictures of the damaged portions of your vehicle, which eliminates the need for an inspection conducted by an insurance company representative and saves time and effort.
3. Change IDV as Per Your Convenience
Insured Declared Value indicates your car's market value and determines the premium of the car insurance policy. Hence, choosing the right IDV for your vehicle is essential.
Digit allows you to customise your vehicle's IDV as per your convenience. Remember, selecting a higher IDV may increase the Mercedes Benz CLS car insurance price as it requires higher premium payments, but you can receive substantial compensation to cover the cost of damages incurred on your vehicle.
4. Quick Settlement of Claim
Thanks to the digital claim process, Digit settles the insurance claim within the least turnaround time. As a result, you don't have to wait for months to receive compensation and meet the expenses required to repair your damaged vehicle.
5. 24x7 Customer Care Services
Customer support representatives are available to assist you even on national holidays. Besides, irrespective of day or night, you can contact the Digit customer support team according to your convenience.
6. 5800+ Cashless Network Garages
If you choose to opt for cashless repair while filing a claim against your insurance for Mercedes Benz CLS, you can avail cashless repairing services at any of the garages authorised by Digit to provide the same. Besides, you can also enjoy a pickup and drop facility if you cannot drive down to the garage because of your damaged vehicle, along with a 6 months repair warranty.
7. Several Add-on Choices
Customise your comprehensive insurance for Mercedes Benz CLS with the following add-on covers:
Zero depreciation
Return to invoice
Breakdown assistance
Consumable
Tyre protect
Passenger cover
Engine and gearbox protection
Note: Adding car insurance add-ons may increase your Mercedes Benz CLS car insurance cost as you need to pay an additional yet nominal premium.
8. Non-claim Bonus Facility
With every claim-free year, you can earn a hefty discount on the premium payable towards the own damage portion of the car insurance policy. You can enjoy this discount on premiums when applying for a Mercedes Benz CLS car insurance renewal from Digit.
Comparing car insurance plans with every insurance provider is a practical step in selecting a suitable car insurance scheme with maximum benefits. While conducting your research, factor in the benefits Digit offers in Mercedes Benz CLS car insurance.
Variants of Mercedes Benz CLS
| | |
| --- | --- |
| Name of the Variant | Price of the Variant (Ex-showroom in Delhi, May Vary Across Cities) |
| CLS 300d | ₹ 84.70 lakh |
Frequently Asked Questions