Hindustan Motors Contessa Insurance
Buy or Renew Hindustan Motors Contessa Car Insurance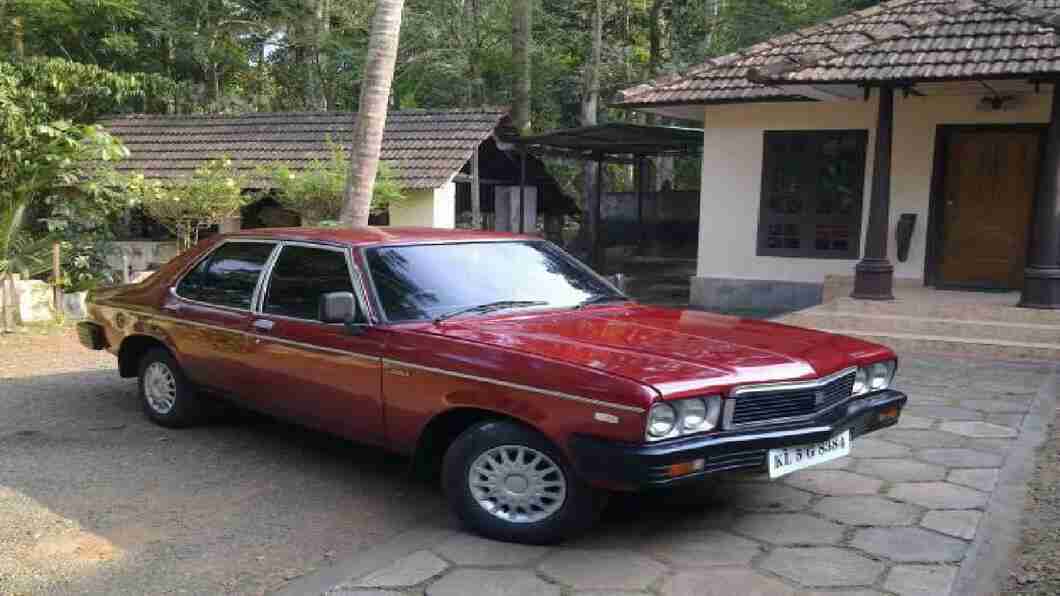 Hindustan Motors Contessa was one of the luxury cars when it was first launched in the Indian market by the Hindustan Motors of India. It was available from 1984 to 2002 and had significant demand from government officials.
Every vehicle is vulnerable to accidental damages, and Hindustan Motors Contessa is no exception. In this regard, consider opting for a Hindustan Motors Contessa car insurance policy.
Well-rounded car insurance for Hindustan Motors Contessa will cover the accidental damages and minimise the financial liabilities arising from such unfortunate incidents.
If you are looking for a reliable car insurance provider, consider insurers like Digit, which offers several benefits to its policyholders, discussed in the upcoming segment.
What's Covered in Hindustan Motors Contessa Car Insurance
Why should you buy Digit's Hindustan Motors Contessa Car Insurance?
We treat our customers like VIPs, know how…
Car Insurance plans for Hindustan Motors Contessa
Third-Party
Comprehensive
| | | |
| --- | --- | --- |
| Damages/Losses to own car due to an accident | | |
| Damages/Losses to own car in case of fire | | |
| Damages/Losses to own car in case of a natural calamity | | |
| Damages to Third-Party Vehicle | | |
| Damages to Third-Party Property | | |
| | | |
| Injuries/Death of a Third-Party Person | | |
| | | |
| | | |
| | | |
| Extra protection with customized add-ons | | |
How to file a Claim?
After you buy or renew our car insurance plan, you live tension free as we have a 3-step, completely digital claims process!
Step 1
Just call on 1800-258-5956. No forms to be filled
Step 2
Get a link for Self-Inspection on your registered mobile number. Shoot your vehicle's damages from your smartphone through a guided step by step process.
Step 3
Choose the mode of repair you wish to opt for i.e. Reimbursement or Cashless through our network of garages.
How fast are Digit Insurance Claims Settled?
This is the first question that should come to your mind when switching your insurance company. Good you're doing that!
Read Digit's Claims Report Card
Why Choose Digit for Hindustan Motors Contessa Insurance?
Weigh your options before finalising car insurance for Hindustan Motors Contessa. This involves thorough research and comparison of insurers with their respective insurance policies to make an informed decision.
During the course, don't forget to factor in some of the perks that Digit offers to its policyholders:
1. Simple Online Claim Process
With Digit, you can file a claim against Hindustan Motors Contessa car insurance online. In this process, dial 1800-258-5956 and get a self-inspection link on your registered contact number. Then, send the images of damaged vehicle parts from your smartphone and select either cashless or reimbursement repair mode to complete the process.
2. Several Insurance Plans to Choose from
Digit offers two insurance plans – third-party and comprehensive insurance policies.
A third-party insurance plan covers damages caused to third-party properties, vehicles, and individuals. It also takes care of litigation issues arising from such third-party accidents.
However, it does not cover financial losses caused due to man-made or natural calamities or theft. In that case, consider a comprehensive car insurance policy against paying a higher Hindustan Motors Contessa car insurance price. Moreover, this insurance plan covers third-party liabilities and damages caused to your car.
3. Speedy Settlement of Claims
Digit has settled almost 96% of insurance claims for private cars. This is possible due to its digital procedure to file a claim against insurance policies which skips the hassle of physical inspection by a company representative. This helps individuals receive compensation without experiencing unnecessary delay.
4. Customisation with Add-ons
Several add-on policies, such as zero depreciation cover, roadside assistance, engine protection, return to invoice cover, passenger cover, etc., are available to customise the comprehensive policy. However, you need to nominally increase the Hindustan Motors Contessa car insurance cost to enjoy additional financial protection from these add-ons.
5. Cashless Network Garages
Digit has over 5800 cashless network garages across India. You can search via entering location or pin code to find the nearest network garages to avail cashless repair.
6. 24x7 Customer Support Facility
You can get in touch with Digit's customer support day and night according to your convenience. Customer support representatives are available to clear your doubts regarding car insurance plans, even on national holidays.
7. IDV Personalisation
Digit allows policyholders to increase or decrease their IDV as per their convenience. However, a higher IDV may require paying higher premiums, but it is advisable to choose the same because you can receive higher compensation to cover the financial loss in case of accidental damages or theft of your insured vehicle.
8. NCB Benefits
Depending on the claim-free years, you can enjoy hefty discounts on the own-damage part of premiums upon Hindustan Motors Contessa car insurance renewal. The discounts may range upto 50% based on the claim-free years.
Even though Digit offers affordable Hindustan Motors Contessa car insurance and additional benefits, you may further wish to lower your premium payments. You can do so by increasing the voluntary deductibles and restricting filing claims to severe damages.
Variants of Hindustan Motors Contessa
| | |
| --- | --- |
| Name of the Variant | Ex-showroom Price of New Delhi (may vary in other cities) |
| Contessa 1.8 GLX | ₹ 5.41 lakh |
| Contessa 1.8 GL Classic | ₹ 5.09 lakh |
| Contessa 2.0 DSL | ₹ 4.83 lakh |
Frequently Asked Questions