BMW 5 Series Insurance
Buy or Renew BMW 5 Series Insurance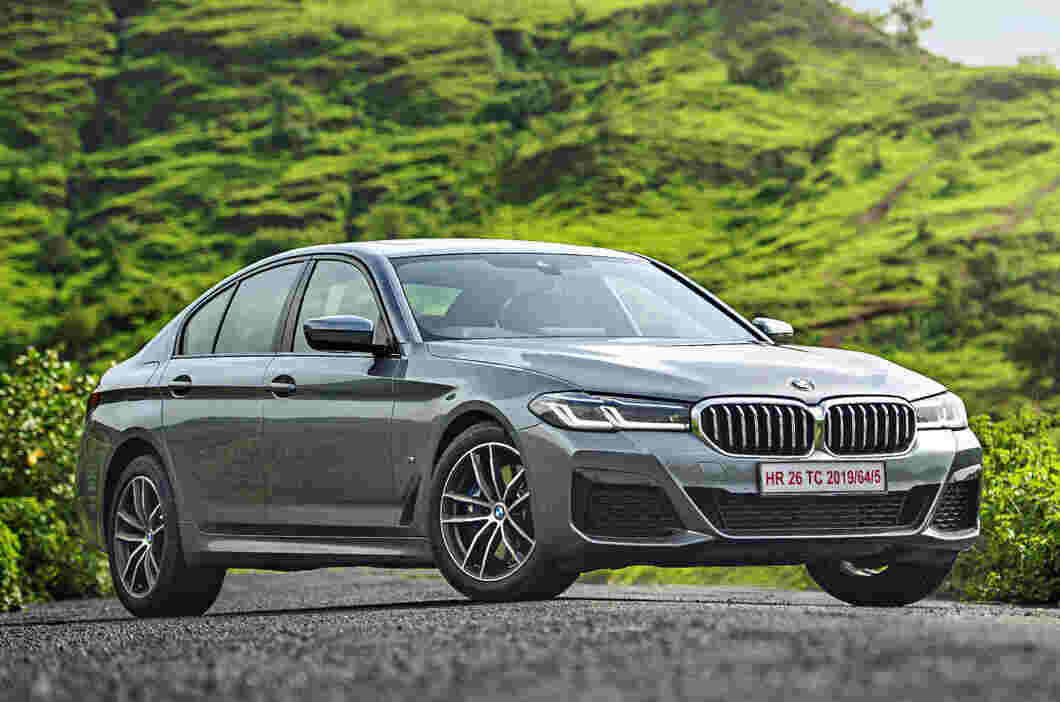 BMW 5 Series is an executive car introduced by the German automaker BMW in 1972. This car is currently running in its 7th generation. The initial BMW 5 Series model was launched in the Indian market in 2017. It was on sale till 2021. However, a facelifted version of this car is currently available in the markets.
Although this car features the latest specifications, it is susceptible to risks and damages from an accident. Considering this, car owners should consider obtaining BMW 5 Series insurance from a reputed insurer.
A well-rounded insurance policy covers the cost of damages caused to your BMW car during unfortunate incidents. It helps you curtail financial and legal liabilities as well.
If you are a BMW 5 Series owner, you can consider insurers like Digit for 5 Series insurance. Here are some reasons why you should choose Digit as your insurance provider.
What's Covered in BMW 5 Series Car Insurance
Why should you buy Digit's BMW 5 Series Car Insurance?
We treat our customers like VIPs, know how…
Car Insurance plans for BMW 5 Series
Third-Party
Comprehensive
| | | |
| --- | --- | --- |
| Damages/Losses to own car due to an accident | | |
| Damages/Losses to own car in case of fire | | |
| Damages/Losses to own car in case of a natural calamity | | |
| Damages to Third-Party Vehicle | | |
| Damages to Third-Party Property | | |
| | | |
| Injuries/Death of a Third-Party Person | | |
| | | |
| | | |
| | | |
| Extra protection with customized add-ons | | |
How to file a Claim?
After you buy or renew our car insurance plan, you live tension free as we have a 3-step, completely digital claims process!
Step 1
Just call on 1800-258-5956. No forms to be filled
Step 2
Get a link for Self-Inspection on your registered mobile number. Shoot your vehicle's damages from your smartphone through a guided step by step process.
Step 3
Choose the mode of repair you wish to opt for i.e. Reimbursement or Cashless through our network of garages.
How fast are Digit Insurance Claims Settled?
This is the first question that should come to your mind when switching your insurance company. Good you're doing that!
Read Digit's Claims Report Card
Why Choose Digit for BMW 5 Series Insurance?
Apart from offering competitive BMW 5 Series insurance prices, Digit offers a host of other benefits.
1. Variety of Insurance Plans
If you obtain Digit insurance, you can choose from the following insurance plans:
Third-party Car Insurance
This basic insurance for BMW 5 Series covers damages caused to a third-party person, property or vehicle during a collision. It also takes care of the litigation issues coming to light from such events. Further, as per the Motor Vehicles Act, 1988, it is mandatory to obtain this insurance plan in order to avoid traffic penalties.
Comprehensive Car Insurance
A third-party policy is not enough to cover all the damages caused to your BMW car. In that case, you should go for a comprehensive BMW 5 Series insurance plan from Digit. This insurance covers own car damages along with third-party damages.
2. Seamless Claim Process
Now you can claim against your BMW 5 Series insurance plan online thanks to Digit's technology-driven claim procedure. In addition, you can use your mobile phone to self-inspect your car damages and file a claim accordingly in a few minutes.
3. Online Application
Digit offers you the option to obtain car insurance for your BMW 5 Series online from your smartphone. This procedure requires minimal documentation and can be completed in a short span. All you need to do is upload the essential documents online.
4. High Claim Settlement Ratio
With a high settlement ratio of 96%, Digit has a record of settling claim amounts in a hassle-free manner.
5. Several Digit Network Garages
Digit has a number of network garages all over India that can provide you with professional repair services. These garages also offer a cashless facility availing which you can avoid paying cash to the repair centre. Instead, your insurer will directly settle payment on your behalf.
6. Add-on Benefits
By increasing your BMW 5 Series insurance cost nominally, you can enjoy add-on benefits from Digit. Some of the add-on policies are:
Return to invoice cover
Consumable cover
Zero depreciation cover
Engine and gearbox protection cover
Breakdown assistance
7. Customisation of IDV
Your BMW 5 Series insurance renewal price depends on your car's IDV. Insurers find this value by subtracting your car's depreciation from the manufacturer's selling price. However, Digit allows you to customise the car's IDV and maximise your benefits.
8. 24x7 Customer Support
During BMW 5 Series insurance renewal, you can consult with Digit's customer service and get prompt solutions if you face any queries. They are available 24x7, even on national holidays.
Besides, Digit offers No Claim Bonus on BMW 5 Series insurance premiums ranging up to 50%. However, you can avail of this bonus if you maintain claim-free years within your policy term.
| | |
| --- | --- |
| Name of the Variant | Price of the Variant (Approx.) |
| 520d Sport Line | ₹61.48 lakh |
| 530i Sport Line | ₹62.24 lakh |
| 530i Sport | ₹63.82 lakh |
| 530i M Sport | ₹68.92 lakh |
| 520d Luxury Line | ₹69.84 lakh |
| 530i M Sport | ₹70.05 lakh |
| 520d Luxury Line | ₹71.59 lakh |
| 530d M Sport | ₹79.17 lakh |
| 530d M Sport | ₹81.07 lakh |
Frequently Asked Questions