BMW 7 Series Insurance
Buy or Renew BMW 7 Series Car Insurance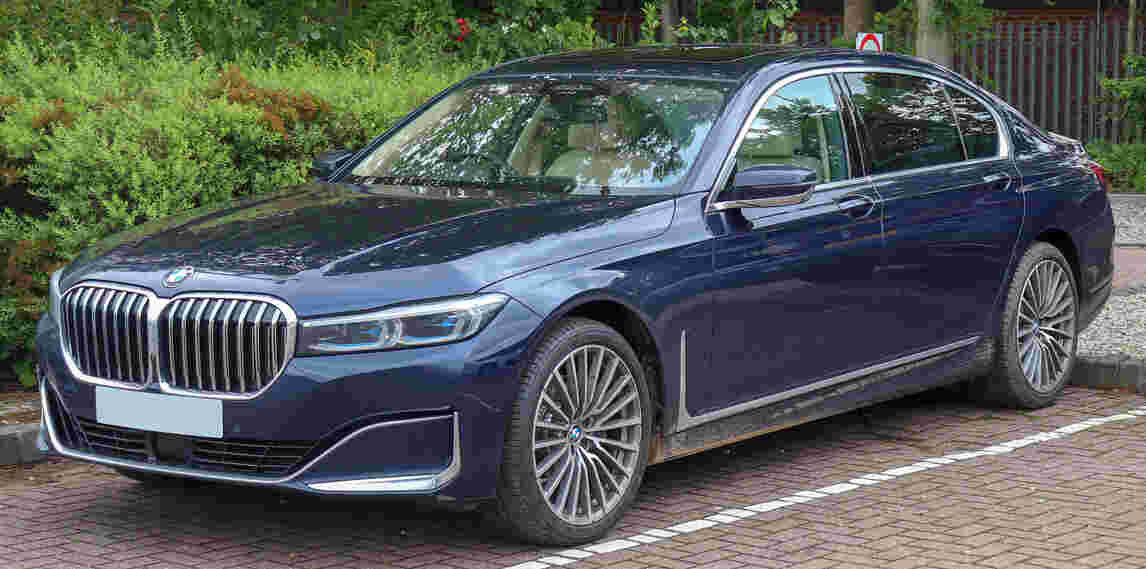 Since 1977, the German automaker BMW has manufactured and marketed its series of full-size luxury sedans, BMW 7. It is currently running in its sixth generation. This flagship car was introduced in the Indian market in June 2019.
Although equipped with the latest features, this car can incur damages during unfortunate incidents. Considering this, several insurance companies in India offer BMW 7 Series car insurance.
A well-rounded insurance policy not only gives you financial protection but also reduces legal liabilities arising from road accidents. If you are an owner of this BMW model, you should consider insurers like Digit for car insurance.
In this segment, you will find details on Digit insurance and why you should opt for it.
What's Covered in BMW 7 Series Car Insurance
Why should you buy Digit's BMW 7 Series Car Insurance?
We treat our customers like VIPs, know how…
Car Insurance plans for BMW 7 Series
Third-Party
Comprehensive
| | | |
| --- | --- | --- |
| Damages/Losses to own car due to an accident | | |
| Damages/Losses to own car in case of fire | | |
| Damages/Losses to own car in case of a natural calamity | | |
| Damages to Third-Party Vehicle | | |
| Damages to Third-Party Property | | |
| | | |
| Injuries/Death of a Third-Party Person | | |
| | | |
| | | |
| | | |
| Extra protection with customized add-ons | | |
How to file a Claim?
After you buy or renew our car insurance plan, you live tension free as we have a 3-step, completely digital claims process!
Step 1
Just call on 1800-258-5956. No forms to be filled
Step 2
Get a link for Self-Inspection on your registered mobile number. Shoot your vehicle's damages from your smartphone through a guided step by step process.
Step 3
Choose the mode of repair you wish to opt for i.e. Reimbursement or Cashless through our network of garages.
How fast are Digit Insurance Claims Settled?
This is the first question that should come to your mind when switching your insurance company. Good you're doing that!
Read Digit's Claims Report Card
Why Choose Digit for BMW 7 Series Car Insurance?
Before choosing the best 7 Series insurance, you must do your homework on different insurance plans from several insurers. This will allow you to compare policies and select a provider who offers maximum benefits. While comparing BMW 7 Series car insurance online, you might want to consider Digit due to its following benefits:
1. Range of Insurance Plans
If you opt for Digit insurance for your BMW car, you have the option of choosing from the following insurance options:
Your BMW car can inflict damages to a third-party person, property or vehicle during a collision or other accident, resulting in huge liabilities. To that end, you can obtain third-party insurance for BMW 7 Series from Digit and get coverage benefits. This insurance policy also covers litigation issues arising from a third-party accident.
A third-party policy is not enough to cover damages caused to your BMW car involved in an accident. Therefore, you should get additional coverage by purchasing a comprehensive BMW 7 Series car insurance plan in such a scenario. This insurance plan provides coverage benefits against own car damages caused during natural or artificial disasters, theft or other accidents.
Note: You can also purchase a standalone own damage policy for your BMW car.
2. Easy Claim Settlement
If your car incurs heavy damages during an accident, you can raise a claim against your existing car insurance for BMW 7 Series models. Digit offers a hassle-free claim process and allows you to file one from your smartphone. Further, you do not need to wait for an agent to inspect your car damages, thanks to this insurer's smartphone-enabled self-inspection process.
3. Add-on Benefits
Policyholders of comprehensive BMW 7 Series car insurance can choose from a list of add-on policies against additional expenses. Some of the add-ons you can include are:
Zero depreciation cover
Return to invoice cover
Roadside assistance
Consumable cover
Engine and gearbox protection cover
Thus, you can get an additional layer of protection over and above your current plan by nominally increasing your BMW 7 Series car insurance renewal price.
4. A Large Number of Network Garages
Now you can get professional car repair services from Digit network garages available across India. Additionally, you can opt for a cashless facility by getting your BMW car repaired from one of these centres. Under this facility, you can avoid paying cash as your insurer will directly settle payment with the garage.
5. Online Application
Thanks to Digit's online application, you can obtain BMW 7 Series car insurance from your mobile phone. The online procedure takes a few minutes to complete as you do not need to submit hard copies of documents. Thus, you can simply upload the documents online and start receiving coverage benefits under your plan.
6. IDV Customisation
Your BMW 7 Series car insurance price depends on your car's Insured Declared Value. Insurers calculate your policy premium by estimating a BMW's IDV. They subtract the car's depreciation from its manufacturer's selling price to do so. However, Digit allows you to customise this value and maximise your returns in case of irreparable car damages or theft.
7. 24x7 Customer Service
In case of queries regarding a BMW 7 Series car insurance cost, claim process etc., you can contact Digit's flexible customer service. They respond to your doubts on a 24x7 basis, even during national holidays.
8. Bonus and Discounts
During BMW 7 Series car insurance renewal, insurers offer bonuses and discounts based on your frequency of claim filing. If you manage to maintain a claim-free year within your policy term, you can accumulate No Claim Bonuses. This discount ranges up to 50% and is applicable on policy premiums.
Now that you know everything about BMW 7 Series car insurance and the perks of obtaining the same from Digit, you can proceed to the application procedure. Further, if your existing car insurance has expired, you can consider renewing it from this insurance company.
Variants of BMW 7 Series Car
| | |
| --- | --- |
| Name of the Variant | Price of the Variant (in Delhi, May Vary across Cities) |
| 740Li M Sport | ₹1.64 Crore |
| 730Ld DPE Signature | ₹1.66 Crore |
| 740Li M Sport Edition | ₹1.66 Crore |
| 745Le xDrive | ₹2.02 Crore |
| M 760Li xDrive | ₹2.82 Crore |
Frequently Asked Questions