Mahindra Alturas G4 Insurance
Buy or Renew Mahindra Alturas G4 Car Insurance Policy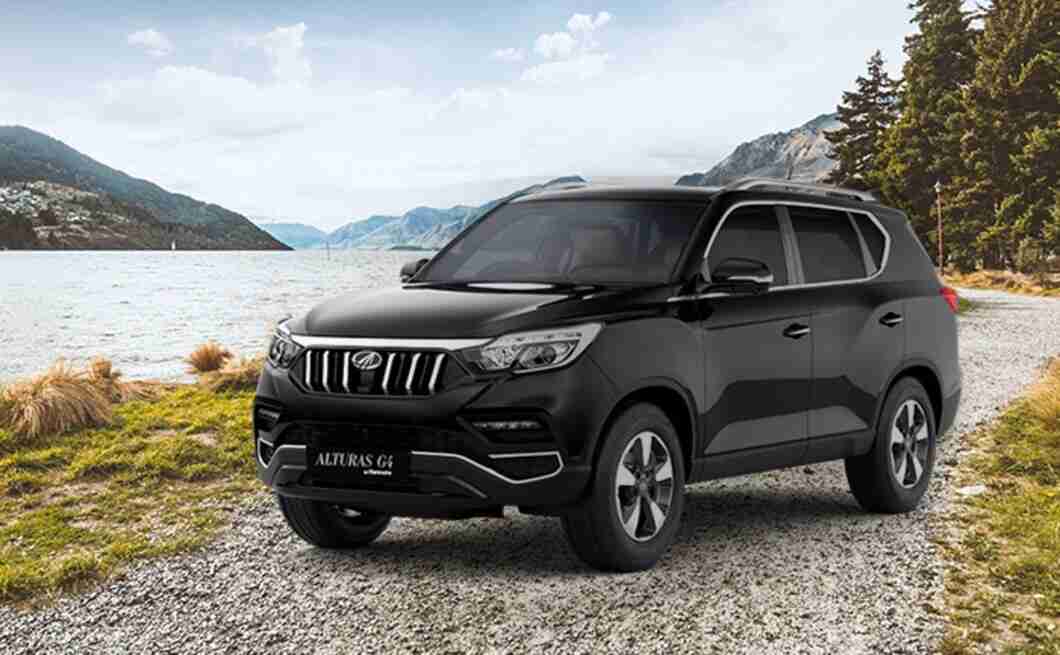 An SUV from the house of Mahindra & Mahindra, Alturas G4, was unveiled in India at the Auto Expo 2018. This is a rebadged version of the 2nd generation Rexton, a mid-size SUV manufactured by Ssangyong Motor since late 2001.
Currently, the Indian UV-maker Mahindra & Mahindra announced that they possess components and materials to produce around 500 units of Alturas G4 with complete knock-down kits. Once these kits are exhausted, the assembling process of this premium SUV will come to an end. Because of a rift between this Indian UV-maker and South Korean manufacturer Ssangyong Motor, this model is supposed to be discontinued in 2021.
However, if you have already purchased this model, you should know the importance of Mahindra Alturas G4 car insurance.
Like other vehicles, your Alturas G4 is exposed to risks and damages due to accidents. During such instances, repairing those damages can burn a hole in your pockets. However, a well-rounded insurance policy covers these financial costs and reduces your liability.
In this regard, you can consider insurers like Digit owing to their competitive policy premiums and other benefits.
Let's take a look at why you should choose Digit as your insurance provider.
What's Covered in Mahindra Alturas G4 Car Insurance
Why should you buy Digit's Mahindra Alturas G4 Car Insurance?
We treat our customers like VIPs, know how…
Car Insurance plans for Mahindra Alturas G4
Third-Party
Comprehensive
| | | |
| --- | --- | --- |
| Damages/Losses to own car due to an accident | | |
| Damages/Losses to own car in case of fire | | |
| Damages/Losses to own car in case of a natural calamity | | |
| Damages to Third-Party Vehicle | | |
| Damages to Third-Party Property | | |
| | | |
| Injuries/Death of a Third-Party Person | | |
| | | |
| | | |
| | | |
| Extra protection with customized add-ons | | |
How to file a Claim?
After you buy or renew our car insurance plan, you live tension free as we have a 3-step, completely digital claims process!
Step 1
Just call on 1800-258-5956. No forms to be filled
Step 2
Get a link for Self-Inspection on your registered mobile number. Shoot your vehicle's damages from your smartphone through a guided step by step process.
Step 3
Choose the mode of repair you wish to opt for i.e. Reimbursement or Cashless through our network of garages.
How fast are Digit Insurance Claims Settled?
This is the first question that should come to your mind when switching your insurance company. Good you're doing that!
Read Digit's Claims Report Card
Why Choose Digit for Mahindra Alturas G4 Car Insurance?
While purchasing an insurance plan for your Alturas G4, you might want to consider comparing several plans online. To streamline your choices, here is a list of benefits you can obtain by selecting Digit insurance:
1. Variety of Insurance Plans
Individuals buying insurance plans from Digit can choose from the following options:
Third-party Insurance Policy
Under this policy, one can get coverage benefits against damages inflicted on a third person, property and vehicle by an Alturas G4 car. It also takes care of litigation issues arising from accidents. Further, customers must obtain this insurance to avoid hefty traffic fines (as per the Motor Vehicles Act, 1989).
Comprehensive Insurance Policy
Although third-party insurance for Mahindra Alturas G4 covers third-party damages, it does not provide coverage for own car damages. To that end, one can obtain a comprehensive insurance plan from Digit and cover third-party as well as own car damages.
2. Vast Network of Cashless Garages
By purchasing an Alturas G4 insurance plan from Digit, you can get professional services from its authorised network garages. There are several Digit network car garages across India from where you avail of a cashless facility. Under this facility, you need not pay anything for the repair costs as the insurer will pay on your behalf.
3. Easy Claim Process
Digit is renowned for its smartphone-enabled self-inspection process that makes the insurance claim procedure hassle-free. You can choose your car's damages via your smartphone and raise a claim within a few minutes. Thus, it is practical to get Mahindra Alturas G4 car insurance renewal from Digit owing to its convenient claim procedure.
4. Minimal Documentation
You can buy Mahindra Alturas G4 car insurance online from this insurer through your smartphone in a short span. This technology-driven application process enables you to upload minimum documents, thereby avoiding the hassle of submitting hard copies.
5. No Claim Bonuses and Discounts
Digit offers a discount on your Mahindra Alturas G4 car insurance renewal price if you manage to maintain a claim-free year within your policy term. This discount, also known as a No Claim Bonus, may range between 20-50% depending on the non-claim years. You can reduce your Mahindra Alturas G4 car insurance price by availing of these bonuses.
6. Several Add-on Policies
A comprehensive insurance plan might not offer overall protection to your Mahindra car. In that case, you can get the benefits of add-on policies over and above your base plan. However, to enjoy these benefits, you need to increase your Mahindra Alturas G4 insurance cost accordingly.
7. 24x7 Customer Support
If you have doubts regarding your car insurance for Mahindra Alturas G4, you can get in touch with Digit's responsive customer service. They are available any hour of the day, even on national holidays.
8. IDV Customisation
Insurers offer a return amount in case of car theft and irreparable damages depending on your car's Insured Declared Value (IDV). Digit allows you to customise this value and maximise your returns.
Additionally, you can reduce the Mahindra Alturas G4 car insurance premium price by choosing a higher deductible plan. You should go for such plans, provided you can manage to raise fewer claims and do not miss out on vital benefits.
Why is it important to buy insurance for your Mahindra Alturas G4?
It will be wise if you buy or renew your car insurance policy for Mahindra Alturas G4 because this is how it will be of help to you.
Makes you legally complaint: Owning car insurance policy especially third-party car insurance is mandatory if you use your vehicle in public. Hence, it makes you legally compliant.
Save your undue financial expenses: After an accident, if your car gets damaged, you can get the repairs either cashless or on a reimbursement basis. This will be possible only if you have a Comprehensive Car Insurance Policy.
Cover Third-Party Liability: For any kind of property damage and bodily injury that happens because of you while driving, you will be liable to pay for the losses. Your TP Liability Policy will pay for such liabilities.
Extra Protection with Add-On Covers: You can buy car insurance add-on covers like zero-depreciation, return-to-invoice, engine and gearbox protection, and others for Mahindra Alturas G4. It is possible only if you have Comprehensive Policy.
Compulsory Personal Accident Cover: If after an accident the owner suffers from some permanent disability or death, then PA cover will compensate for the loss of income as well as the cost of treatment.
Learn more about Mahindra Alturas G4
Mahindra Alturas G4 is another fine quality sports utility vehicle by Mahindra. It is an example of state-of-the-art technology and unmatched safety features. Mahindra Alturas G4 is a fuel efficient car which offers a seating capacity for seven people. It is available for diesel fuel type enhanced with automatic transmission. The price range for this powerful motor giant starts from Rs.27.7 lakhs and goes up to Rs.30.7 lakhs. There are two variants available for this SUV in name of 2WD AT and 4WD AT.
Hitting the market hard, Mahindra Alturas G4 comes in two trim levels 4X2 and 4X4. You get a mileage of 12.35 km per litre.
Why should you buy Mahindra Alturas G4?
Here are some more reasons that can compel you to buy this SUV:
Interiors: Great interior fit and finish with a spacious cabin. It also has dual-zone climate control, ventilated seats, 8" touchscreen infotainment display with Apple Auto CarPlay and Android compatibility, and brown leather upholstery.
Exterior: The macho exteriors of Mahindra Alturas G4 looks superior with HID headlamps, LED DRLs, and an electric sunroof. 
Colours: It is available in five distinct colours giving you a good choice.
Safety Features: The car is equipped with ISOFIX child safety lock, active rollover protection, and nine-airbags for safety.
Variants of Mahindra Alturas G4
| | |
| --- | --- |
| Name of the Variant | Price of the Variant (in New Delhi, May Vary Across Cities) |
| 4X2 AT(Diesel) | ₹34.11 lakh |
| 4X4 AT(Diesel) | ₹37.62 lakh |
Frequently Asked Questions