Tata Tigor Insurance
Buy or Renew Tata Tigor Insurance Policy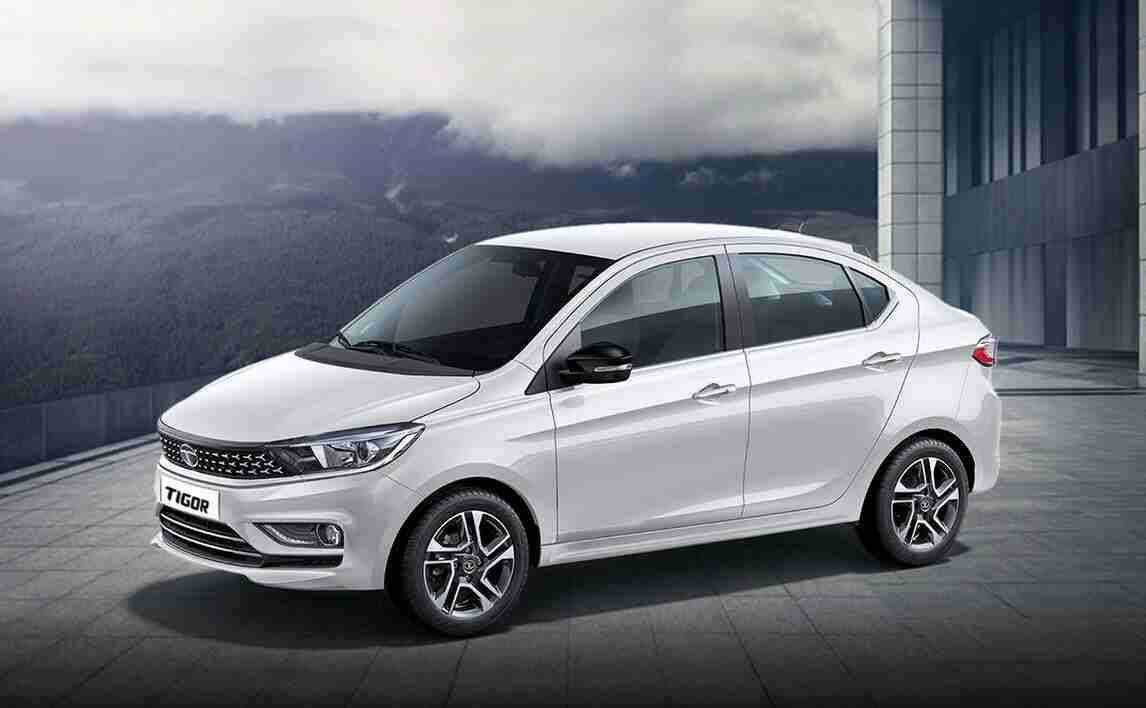 Tata Tigor is a subcompact sedan launched by Tata Motors on March 2017. This four-door sedan with a third rear volume gained popularity in the Indian market due to its modern features and low price. Consequently, in October 2018, the company launched a sportier version of this car.
As a result of introducing a facelifted version of this car to the market, this Indian manufacturer sold around 5,100 units of Tigor in September 2021.
Although this car equips the latest driving safety features, it is susceptible to risks and damages like other vehicles. If you are planning to purchase this car, you should consider obtaining a Tata Tigor insurance plan. A valid insurance policy covers your financial and legal liabilities arising from an accident.
Considering your needs, several companies offer a range of insurance products. One such company is Digit.
The following segment explains the benefits of obtaining car insurance for Tata Tigor from a reputed insurer, such as Digit.
What's Covered in Tata Tigor Car Insurance
Why should you buy Digit's Tata Tigor Car Insurance?
We treat our customers like VIPs, know how…
Car Insurance plans for Tata Tigor
Third-Party
Comprehensive
| | | |
| --- | --- | --- |
| Damages/Losses to own car due to an accident | | |
| Damages/Losses to own car in case of fire | | |
| Damages/Losses to own car in case of a natural calamity | | |
| Damages to Third-Party Vehicle | | |
| Damages to Third-Party Property | | |
| | | |
| Injuries/Death of a Third-Party Person | | |
| | | |
| | | |
| | | |
| Extra protection with customized add-ons | | |
How to file a Claim?
After you buy or renew our car insurance plan, you live tension free as we have a 3-step, completely digital claims process!
Step 1
Just call on 1800-258-5956. No forms to be filled
Step 2
Get a link for Self-Inspection on your registered mobile number. Shoot your vehicle's damages from your smartphone through a guided step by step process.
Step 3
Choose the mode of repair you wish to opt for i.e. Reimbursement or Cashless through our network of garages.
How fast are Digit Insurance Claims Settled?
This is the first question that should come to your mind when switching your insurance company. Good you're doing that!
Read Digit's Claims Report Card
Why Choose Digit for Tata Tigor Insurance?
To choose the best insurance plan for your Tata car, you should compare several policies online from different insurers after proper research. While doing so, you can consider insurance for Tata Tigor from Digit and streamline your options.
1. Multiple Insurance Options
If you opt for Digit Insurance, you can select a policy of your choice from the following options:
Third-party Car Insurance: This basic insurance is beneficial at times when your Tata car inflicts damages on a third-party vehicle, person or property during a collision. It also takes care of litigation issues arising from such accidents. Thus, you can obtain a third-party Tigor insurance policy from Digit and reduce your liabilities.


Comprehensive Car Insurance: Although a third-party insurance plan for your Tata car covers third-party damages, it does not provide coverage against own car damages. In this regard, you might want to purchase a comprehensive Tata Tigor insurance plan from this provider and secure your finances while repairing own car damages.
2. Easy Claim Process
The Digit claim process is seamless and hassle-free due to its technology-driven processes. This means you can file a claim against your Tata Tigor insurance plan online from your smartphone. Further, you can shoot your car damages from your phone owing to its self-inspection feature and expect a less turnaround time while receiving the claim amount.
3. Range of Network Garages
There are a number of Digit network garages across India from where you can avail of a cashless facility on your Tata Tigor repairs. Under a cashless mode of repair, you need not pay anything for availing of repair services as the insurer pays to the repair centre on your behalf.
4. Add-on Benefits
For additional protection against damages, you can include certain add-on covers over and above your Tata Tigor insurance plan from Digit against additional charges. Some of the add-on benefits include:
Consumable cover
Zero depreciation cover
Return to invoice cover
Roadside assistance
Engine and gearbox protection cover
Thus, by nominally increasing your Tata Tigor insurance cost, you can include any of the above add-on policies.
5. Simple Online Purchase
By opting for Tata Tigor insurance renewal from Digit, you can buy plans online via your smartphones. In this process, you can simply upload documents online and complete your purchase within a few minutes.
6. Bonuses and Discounts
Digit offers No Claim Bonuses up to 50% on the Tata Tigor insurance renewal price. You can obtain this discount and lower your policy premium only if you do not raise claims within your policy term for a year or more.
7. IDV Customisation
The Tata Tigor insurance price depends on your car's Insured Declared Value (IDV). Thus, you should select an appropriate IDV for your car for maximum benefits. Insurers like Digit allow you to customise this value without any intervention.
8. Flexible Customer Support
In case of any questions or doubts, you can contact Digit's customer service any time you prefer. They are practically available 24x7, even on national holidays. Hence, you can expect speedy solutions to your queries thanks to its responsive customer support.
Moreover, Digit's list of benefits does not end here. Its higher deductible plan might be ideal for you if you tend to make fewer claims against your Tata Tigor insurance plan and expect to purchase it at a lower premium.
Why is it important to buy Car insurance for Tata Tigor?
With all that's packed in this subcompact sedan, would you not like to protect it? We are sure the answer is Yes! Car insurance is a must as it covers your expenses in an unlikely event of your car's damage, accident, theft or injury caused to passengers, drivers.
Protect from Financial Liabilities: We all know that maintaining a car is costly. Again if you are facing some misfortunes like an accident, riot or vandalism then there are chances of damages to your car. Also if you are owning a car in a highly-populated urban area then the probability of scratches and dents on the car are higher due to bumper to bumper traffic. In such cases, Insurance can come to help in saving your money to restore your car.
Legally Compliant: Driving your Tata Tigor without proper insurance can have serious consequences. It is illegal to drive without car insurance and can incur heavy penalties (2000-4000 INR) and even result in prison time of 3months as per the new amendment in the motor vehicle act in September 2019
Cover Third-Party Liability: This type of Insurance provides protection coverage to you if you were accountable for damage/injury to someone else's car or property, in an unfortunate incident of an accident or the likes of it. Such expenses are mostly sudden and unexpected, and you may not be prepared to handle the situation financially at that given time, this insurance comes in handy and saves you and your pocket.
Comprehensive Cover with extended coverage: ​This can be modified as per your requirement; it is also deemed sensible to opt for such insurance as an additional insurance cover for your Tigor. Comprehensive cover, as the name suggests, broadly covers all the damages caused by factors beyond your control such as fires, theft, natural/ man-made disasters, vandalism, acts of nature/weather etc. Take it with multiple add-ons available and enjoy 100% coverage. This kind of coverage is your friend in need, indeed.

Learn more about Tata Tigor
Launched in March 2017 in India by Tata Motors, Tigor is a subcompact sedan. As Tata Motors rightly call it, this is a 'Sedan for the Stars'. Plush in looks, superb in performance and contemporary, this car is definitely for Stars. Compared to the Tiago, the Tata Tigor shares its underpinnings and design with the hatchback and is priced at Rs 5.75 lakh for a petrol engine and Rs 6.22 lakh for a diesel engine. Tata Motors will be introducing a more powerful version of the Tata Tigor EV for private buyers this year.
Why should you buy Tata Tigor?
The Tigor is for making a statement, this stylish compact sedan from Tata is perfect for all kinds of roads such as Highway, hills, city and to some extent off-roading too. The Tigor is for young buyers who are looking for the 'joy of driving' in a car.
This car is an oomph with features like Sleek, chrome-lined door handles, Stylized and eye-catching LED tail lamps, stylishly integrated high-mounted LED stop lamp for a signature look and Shark-fin antenna. Where the exterior is stylishly designed, the interior is not behind. With Titanium colour faux leather seats, Premium black and grey theme, enough utility space, the Tigor speaks elegance. 
Tata Tigor comes in Egyptian blue, roman silver, berry red, titanium grey among others and 6 variants, XE, XM, XMA, XZ, XZ+ and XZA+, among these 4 are manual and 2 automatic. 
The 2018 modified version of Tigor features changes in the front headlights and the grille as well as new chrome, new colours for the seats and alloy wheels. Internally, it also equips a new 7-inch touchscreen infotainment system with Android Auto and Apple CarPlay compatibility.
Price List of Tata Tigor Variants
| | |
| --- | --- |
| Tata Tigor Variants | Price (in Mumbai, may vary across cities) |
| XE | ₹6.70 Lakhs |
| XM | ₹7.39 Lakhs |
| XZ | ₹7.86 Lakhs |
| XMA AMT | ₹8.02 Lakhs |
| XZ Plus | ₹8.56 Lakhs |
| XZA Plus AMT | ₹9.19 Lakhs |
Frequently Asked Questions