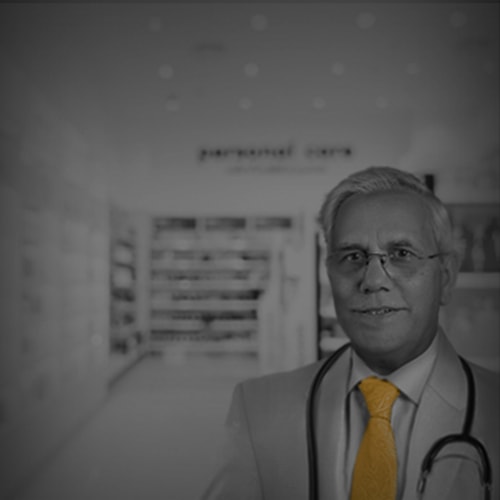 Digit Health Insurance covers pandemic declared Coronavirus (COVID-19)
{{healthCtrl.residentPincodeError}}
{{healthCtrl.familyComposureError}}
{{healthCtrl.mobileNumberError}}
Try agian later
Port my existing Policy
keyboard_arrow_right
You can select more than one member
{{healthCtrl.patentSelectErrorStatus}}
-

{{familyMember.multipleCount}}

+

Max {{healthCtrl.maxChildCount}} kids
What's great about a Health Insurance by Digit?
Easy Online Processes - From the process of buying a health insurance to making claims is paperless, easy, quick and hassle-free! No hard copies, even for claims! 
Additional Sum Insured Available - Specifically, for Accidental Hospitalizations and Critical Illnesses, at zero cost! 
Covers Pandemics - We know people are scared of Coronavirus which is why we cover it!
No Age Based Copayment - Our Health Insurance come with No age based Copayment. This means, during your claims- you need not pay anything from your pocket.
No Room Rent Restriction - Everyone has different preferences and we understand that. That's why, we have no room rent restrictions. Choose any hospital room you prefer.
2X Sum Insured - If you exhaust your sum insured and unfortunately need it again during the year, we refill it for you.
Cumulative Bonus - A reward for staying healthy! Get Yearly Cumulative Bonus.
Get Treated at any Hospital - Choose from 5900+ of our network hospitals in India for cashless claims or opt for a reimbursement.
What's Covered in our Health Insurance?
Smart Option
Comfort Option
All Hospitalization, including for Coronavirus

This covers for hospitalization expenses due to an Illness, Accident or even a Critical Illness. It can be used to cover for multiple hospitalizations, as long as the total expenses are up to your sum insured.

Additional Sum Insured- Critical Illness Hospitalization

This is an extra cover that can be used in case of any Critical Illness treatment. (For eg: Kidney Failure, Cancer, Liver Failure, Brain Tumor, etc) However, this can only be used after your All Hospitalization coverage is exhausted.

Additional Sum Insured- Accidental Hospitalization

This is an extra cover that can be used in case of a hospitalization due to an accident when your All Hospitalization coverage has already been exhausted.

Health insurances generally cover medical expenses only for hospitalizations exceeding 24 hours. This covers for medical treatments undertaken in a hospital, requiring less than 24 hours due to technological advancement.

A Copayment refers to the amount of money you need to pay from your pocket, during a health insurance claim. In our plans, there is no age based copayment involved!

If you do not make any claim in a year, Digit rewards you with an increase in your base Sum Insured, without any increase in your annual health insurance premium. This increase in your Sum Insured is called as your 'Cumulative Bonus'.

In some cases it may happen that your Sum Insured is already used up due to an accident or illness, or simply because your entire family was sharing the Sum Insured. In such cases, we give you the benefit to refill it at any point in your policy period.

Different categories of rooms have different rents. Just like how hotel rooms have tarrifs. With Digit, some plans give you the benefit of having no room rent cap, as long as it is below your Sum Insured.

ICU (Intensive Care Units) are meant for serious patients. The level of care is higher in ICUs, which is why the rent is higher too. Digit does not put any limit to the rent as long as it is below the your Sum Insured.

Complimentary Health Checkups

Annual health checkups are important to ensure you are aware of your overall health and well-being. This is a renewal benefit that allows you to reimburse your expenses towards any annual medical tests and checkups, at any hospital of your choice.

In case of an organ transplant, if there is a need of an organ donor, hospitalisation charges for the organ donor will be covered. However, the cost of finding a donor is not covered.

Getting admitted in the hospital results in expenses beyond the hospital bill. Digit understands this and pays you a daily cash allowance, that helps you manage daily expenses for things such as snacks, tea, coffee and more. This benefit is applicable after 1 day up to 30 days of hospitalization.

Under certain unavoidable circumstances, if your parent requires treatment or hospitalization at home, this cover can be helpful.

Post Hospitalization Lumpsum

This is a benefit you can use to cover all your medical expenses post hospitalization, at the time of discharge. No bills required. You can choose to either use this benefit or use the standard post-hospitalization benefit, through the process of reimbursement.

Psychiatric Illness Cover

If due to a trauma, one has to be hospitalized for a psychiatric treatment, it will be covered under this benefit. However, OPD consultations are not covered under this.

This coverage is for those facing organ issues due to their obesity (BMI > 35). However, in case the obesity is due to eating disorders, hormones or any other treatable conditions, this surgery cost will not be covered.

Maternity Benefit with Newborn Baby Cover

If you plan on having a baby in the next two years or so, you can opt for this. It covers for child-delivery (including medically necessary terminations), infertility expenses and coverage for the newborn baby up to its first 90 days.

Alternate Treatment (AYUSH)

If your parents wish to get hospitalized under an alternate therapy such as Ayurveda, Unani, Siddha and/or Homeopathy.

Every city falls either in Zone A, B or C. Zone A has Delhi and Mumbai. Zone B has cities like Bangalore, Hyderabad, Kolkatta. The zones are divided as per medical costs. Zone A cities have highest medical costs therefore the premium to get a treatment under health insurance in these cities is a bit higher. If you wish to get treated in a bigger city than where you live, you can upgrade your plan for the same.
Reimbursement Claims - Let us know in case of a hospitalization within two days of admission at 1800-258-4242 or email us at healthclaims@godigit.com and we'll send you a link where you can upload your hospital bills and all relevant documents to process the reimbursement. 
Cashless Claims - Choose the network hospital. You can find the complete list of network hospitals here. Display e-health card to the hospital helpdesk and ask for the cashless request form. If all is good, your claim will be processed then and there.
If you have claimed for Coronavirus, make sure you have a positive test report from an authorized centre of ICMR – National Institute of Virology, Pune.