Maruti Suzuki Celerio Insurance
Buy or Renew Maruti Suzuki Celerio Car Insurance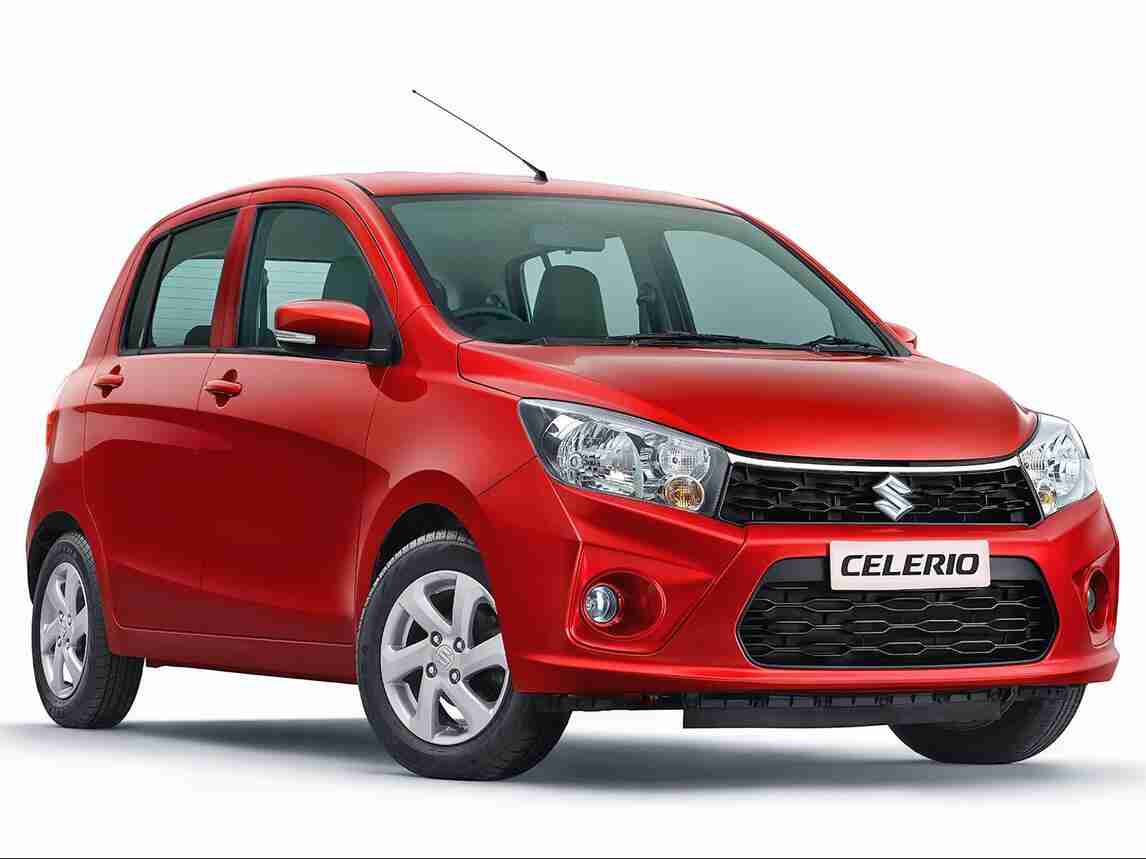 The Japanese manufacturer Suzuki launched Maruti Suzuki Celerio, a 5-door hatchback, in 2008. This car's second generation entered the Indian commuter market in 2014 as a standalone model. Currently, it is available in petrol and CNG fuel options. The Indian market also witnessed this model's third generation in November 2021.
Since its launch date, there have been several upgrades of this model resulting in energised performance and uncompromised safety. Owing to this, Maruti sold a total of around 57000 units of several models, including Celerio.
If you drive this car or plan to purchase a new one, you must consider getting Maruti Suzuki Celerio car insurance. A valid car insurance policy covers the costs of repairing damages that might otherwise burn a hole in your pocket.
Considering your insurance needs, several companies in India offer attractive deals and other service benefits on your car insurance. One such insurer is Digit.
The following segment explains the benefits of obtaining insurance from providers like Digit.
Keep reading to know more.
What's Covered in Maruti Celerio Car Insurance
Why should you buy Digit's Maruti Celerio Car Insurance?
We treat our customers like VIPs, know how…
Car Insurance plans for Maruti Suzuki Celerio
Third-Party
Comprehensive
| | | |
| --- | --- | --- |
| Damages/Losses to own car due to an accident | | |
| Damages/Losses to own car in case of fire | | |
| Damages/Losses to own car in case of a natural calamity | | |
| Damages to Third-Party Vehicle | | |
| Damages to Third-Party Property | | |
| | | |
| Injuries/Death of a Third-Party Person | | |
| | | |
| | | |
| | | |
| Extra protection with customized add-ons | | |
How to file a Claim?
After you buy or renew our car insurance plan, you live tension free as we have a 3-step, completely digital claims process!
Step 1
Just call on 1800-258-5956. No forms to be filled
Step 2
Get a link for Self-Inspection on your registered mobile number. Shoot your vehicle's damages from your smartphone through a guided step by step process.
Step 3
Choose the mode of repair you wish to opt for i.e. Reimbursement or Cashless through our network of garages.
How fast are Digit Insurance Claims Settled?
This is the first question that should come to your mind when switching your insurance company. Good you're doing that!
Read Digit's Claims Report Card
Why Choose Digit for Maruti Suzuki Celerio Car Insurance Policy?
To choose the best insurance for your Maruti Suzuki Celerio car, you need to do proper research and compare plans from different insurers online. In this regard, you can consider Digit insurance as it comes with a host of benefits as follows:
1. Several Insurance Options
If you opt for an insurance policy from Digit, you can choose from the following types:
Third-party Insurance Policy: This is a basic insurance plan mandated by the Motor Vehicles Act of India, 1989. It covers third-party damages and litigation issues. You can obtain this plan from Digit and avoid liabilities arising from accidents between your Maruti car and a third party.
Comprehensive Insurance Policy: Your Maruti car can incur own damages due to theft, fire, natural or artificial disasters, and other unfortunate accidents. During such instances, a well-rounded, comprehensive insurance policy from Digit can provide financial assistance and reduce your liability.
2. Add-on Benefits
If you choose comprehensive car insurance for Maruti Suzuki Celerio, you have an option to include add-on covers and increase your coverage of the existing policy against additional charges. Some of the add-on covers you can include are Zero Depreciation Cover, Roadside Assistance, Return-to-invoice Cover, Engine and Gearbox Protection, and more. Note that you can include these policies by paying a nominal amount over your Maruti Suzuki Celerio car insurance renewal price.
3. Simple Online Process
Digit allows you to apply for a Maruti Suzuki Celerio car insurance online through your smartphone. This simple application process also eliminates the need for submitting document hard copies. Due to this, you can complete the entire process in a few minutes.
4. Bonus and Discounts
During Maruti Suzuki Celerio car insurance renewal, insurers like Digit offer discounts on policy premiums if you manage to maintain a claim-free year within your policy term. These discounts, also known as a No Claim Bonus, can go all the way up to a maximum of 50% of your premium.
5. Plenty of Network Garages
Digit has a number of network car garages across India from where you can get professional repair services for your Maruti car. Further, one can avail of a cashless facility from these garages and avoid paying cash to the repair centres.
6. Easy Claim Process
Digit's smartphone-enabled self-inspection process enables its customers to opt for a hassle-free claim process. This procedure takes less time compared to the conventional process where a technician inspects your car for damages. In this process, you can choose the damages via your smartphone and raise claims effortlessly.
7. 24x7 Customer Service
If you are unsure about the Maruti Suzuki Celerio insurance cost or face any other queries, you can reach out to Digit's customer support and get instant solutions. Its responsive customer service is available 24x7, even on national holidays.
8. IDV Customisation
The Maruti Suzuki Celerio insurance price varies with the car's Insured Declared Value. Insurers calculate this value before deciding on the return amount you will receive in case of car theft or irreparable damages. They evaluate this value by subtracting the car's depreciation from its manufacturer's selling price. However, insurers like Digit allow you to customise this value and maximise your returns. Thus, while buying a Suzuki Celerio insurance plan, the Insured Declared Value is a considering factor.
Now that you know about Maruti Suzuki Celerio car insurance and the benefits offered by Digit, you can make an informed decision. Further, you can choose a policy at a lower premium by opting for a higher deductible plan.
Why is it important to buy Car Insurance for Maruti Suzuki Celerio?
Whether your Maruti Celerio is old or new, all great cars require great protection and that's exactly why you need to ensure your Maruti Celerio is protected with a car insurance policy. Some of the benefits of a car insurance are:
Learn more about Maruti Suzuki Celerio
Maruti Suzuki has introduced some of the best cars in the automobile industry. Compact and cozy, the Maruti Suzuki Celerio has just been another of its creation for better mileage. No wonder, it was awarded the best innovation award at the World Auto Forum Awards 2015. 
The car is completely reliable for long journeys and has a fuel efficiency of 23.1 km per litre. Maruti Suzuki Celerio has two fuel variants petrol and CNG. It comes with both manual and automatic transmission. The price for this stylish and classy car starts from Rs.4.41 lakhs

Maruti Suzuki Celerio is available in three manual and two automatic variants. The car is safe to drive on highways and makes for an ideal companion on your daily commute. Launched in the year 2014, it has performed well since then.
Why should you buy Maruti Suzuki Celerio?
The three variants of Maruti Celerio include LXI, VXI and ZXI with optional ones for each type that is LXI(O), VXI(O), and ZXI(O). There are two automatic types in Celerio's VXI and ZXI. Each has Anti-Lock Braking System for better control, force limiter, driver's airbag, and front seat belt pre-tensioner.  Through the driver's airbag is common in all the versions but with the automatic one's the passenger airbag is also available.
A maximum of 5 members can easily travel in the car. The features of Maruti Celerio catches attention from the base level. No other car from this segment offers an ABS. You get air conditioning, electronic power steering, and driver seat belt reminder in LXI. For the models like VXI, you get an additional front and rear power windows, day and night inside rear-view mirror, adjustable outside rear-view mirror, and rear seat with 60:40 split. 
As you increase your budget to move to ZXI, you will get the Double DIN audio system with CD, USB, and Aux-in, electronically adjustable outside rear-view mirror, central locking and much more.
Check: Know more about Maruti Car Insurance
Price List of Maruti Suzuki Celerio Variants
| | |
| --- | --- |
| Name of the Variants | Approx. Price of the Variants (in New Delhi, may vary across cities) |
| LXI | ₹ 5.49 lakhs |
| VXI | ₹ 6.17 lakhs |
| ZXI | ₹ 6.50 lakhs |
| VXI AMT | ₹ 6.84 lakhs |
| ZXI AMT | ₹ 7.23 lakhs |
| ZXI Plus | ₹ 7.23 lakhs |
| ZXI Plus AMT | ₹ 7.78 lakhs |
Frequently Asked Questions