Maruti Suzuki Omni Insurance
Buy or Renew Maruti Suzuki Omni Insurance Policy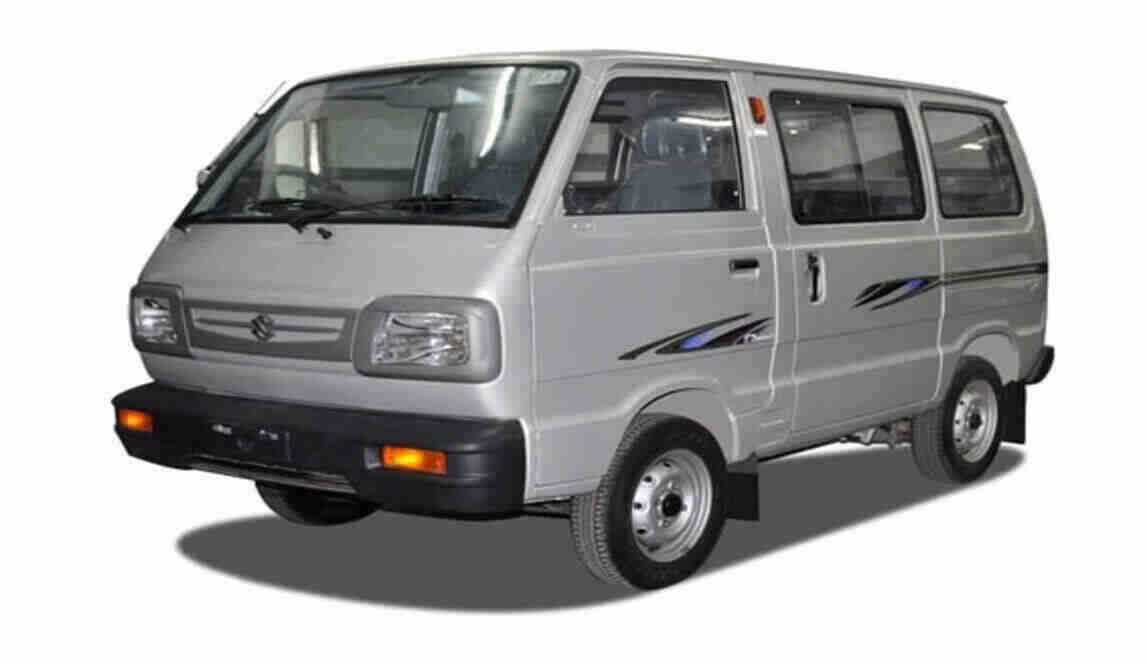 Maruti Suzuki launched an urban van, Omni, in 1984. This MUV gained popularity among Indian families due to its 5-seat and 8-seat layout. This MUV is one of the highest sold automobiles in India, selling over 15.7 million units.
Besides offering comfortable space, this van also features a steering lock, lockable glove compartment, reclining seats, floor carpet etc.
Although it includes uncompromised safety features, it is still susceptible to risks and damages like other vehicles. Thus, one should obtain Maruti Suzuki Omni insurance and avoid financial liabilities that may arise from repairing the car's damaged parts.
In this regard, you can consider getting insurance from providers like Digit and enjoy a host of benefits. Keep reading to know more.
What's Covered in Maruti Omni Car Insurance
Why should you buy Digit's Maruti Omni Car Insurance?
We treat our customers like VIPs, know how…
Car Insurance plans for Maruti Suzuki Omni
Third-Party
Comprehensive
| | | |
| --- | --- | --- |
| Damages/Losses to own car due to an accident | | |
| Damages/Losses to own car in case of fire | | |
| Damages/Losses to own car in case of a natural calamity | | |
| Damages to Third-Party Vehicle | | |
| Damages to Third-Party Property | | |
| | | |
| Injuries/Death of a Third-Party Person | | |
| | | |
| | | |
| | | |
| Extra protection with customized add-ons | | |
How to file a Claim?
After you buy or renew our car insurance plan, you live tension free as we have a 3-step, completely digital claims process!
Step 1
Just call on 1800-258-5956. No forms to be filled
Step 2
Get a link for Self-Inspection on your registered mobile number. Shoot your vehicle's damages from your smartphone through a guided step by step process.
Step 3
Choose the mode of repair you wish to opt for i.e. Reimbursement or Cashless through our network of garages.
How fast are Digit Insurance Claims Settled?
This is the first question that should come to your mind when switching your insurance company. Good you're doing that!
Read Digit's Claims Report Card
Why Choose Digit for Maruti Suzuki Omni Insurance?
Before choosing a suitable insurance plan for your Maruti Suzuki van, you must compare plans from various insurers online and select an insurer who offers maximum service benefits. However, Digit stands out among other insurance providers owing to its list of service benefits and other offerings such as follows:
1. Various Insurance Options
By obtaining insurance for Maruti Suzuki Omni from Digit, you can get the following options to choose from:
Third-party Insurance Policy: Your Maruti van can inflict damages to a third-party person, property or vehicle, resulting in liabilities. Considering such occurrences, you can reduce your liabilities by obtaining third-party car insurance for Maruti Suzuki Omni. This basic plan covers third-party damages as well as litigation issues. Further, as per the Motor Vehicles Act, 1989, it is mandatory for every driver to possess this insurance plan in order to avoid penalties.

Comprehensive Insurance Policy: Accidents can incur heavy damages to your Maruti Omni, and repairing them can burn a hole in your pockets. To avoid such heavy costs, you can avail of a comprehensive Suzuki Omni insurance plan from Digit. This insurance policy covers own vehicle damages due to accidents, fire, theft etc., along with third-party damages.
2. 3-step Claim Filing Process
You can file a claim against your Maruti Suzuki Omni insurance policy from Digit in three easy steps:
Inform your insurer about the claim by calling on 1800-258-5956.
You will receive a self-inspection link on your smartphone. Follow the step-by-step procedure and shoot your vehicle's damages.
Select the repair mode as per your requirement- reimbursement or cashless and get repair services from Digit network garages.
3. Several Add-on Policies
Your comprehensive motor insurance policy might not provide overall coverage benefits. To that end, you can avail add-on facility from Digit against additional charges. Here are some add-on covers you can include over and above your base insurance plan for additional coverage:
Consumable cover
Zero depreciation cover
Return to invoice cover
Roadside assistance
Engine and gearbox protection
Therefore, you can add these policies to your base plan by increasing the Maruti Suzuki Omni insurance price by a nominal amount.
4. Huge Network of Cashless Garages
You can get professional repair services for your Maruti van from a vast network of Digit-authorised garages across India. Further, you can opt for a cashless facility while getting your vehicle repaired. Under this facility, your insurer will settle repair costs with the garage directly, thereby eliminating the requirement for cash payment out of pocket.
5. Minimal Documentation
You can obtain Maruti Suzuki Omni insurance online from Digit through your smartphone. The online process is hassle-free and easy as you do not need to submit hard copies of documents. You can simply upload the document soft copies online from your smartphone and complete the process in a few minutes.
6. IDV Customisation
Your Omni insurance premium depends on the Insured Declared Value of the vehicle. Therefore, you should select an appropriate IDV for maximum benefits. Digit allows you to customise this value so that you can get the Maruti Suzuki Omni insurance cost as per your requirement.
7. Doorstep Pick-up and Drop Facility
If you opt for Maruti Suzuki Omni insurance renewal from Digit, you can get a convenient pick-up and drop facility for your Maruti van damages.
8. 24x7 Customer Service
In case you are unsure about the Maruti Suzuki Omni insurance renewal price, you can contact Digit's responsive customer support for instant solutions.
In addition, you can get Maruti Suzuki Omni insurance at a lower premium by selecting a higher deductible plan. However, you should ensure to not miss out on any essential benefits while choosing such a plan.
Why is it important to buy insurance for your Maruti Suzuki Omni?
Car insurance is important for both your New or Old car since it protects you and your car against all unforeseen damages and losses. Following are some benefits you can reap from on insuring your Maruti Suzuki Omni:

Learn more about Maruti Suzuki Omni
Maruti Suzuki Omni has been a large family car at an affordable price. It was the most popular car of its time and was used for various purposes such as a means of transport for a small group of students or other passengers, courier delivery, ambulance and whatnot.
This car has been there for more than a decade and has always received a commendable response from its customers. But like they say, age is evident. The Maruti Omni had to say goodbye after its decade-old wonderful performance. In case you still have one, pat your shoulder cause you own a classic!
What makes Maruti Omni different?
The mini-van, Omni is a  family or business car with its fundamental eight-seater design. There's little that you will find appealing on the style quotient but there is so much more you can find when it comes to its performance.
Those who still have it consider it as their resourceful little box-on-wheels and is still a very convenient car for service providers to run their businesses, despite the lack of air-conditioning. Omni is tailor-made for the narrow, clogged streets of urban India. 
Check: Know more about Maruti Car Insurance
Variants of Maruti Suzuki Omni
| | |
| --- | --- |
| Name of the Variant | Price of the Variant (Approx.) |
| Omni MPI CARGO BSIII W/ IMMOBILISER | ₹1.98 lakh |
| Omni 5 Seater BSIII | ₹2.17 lakh |
| Omni 5 Seater BSII | ₹2.17 lakh |
| MPI STD BSIII 5-STR W/ IMMOBILISER | ₹2.17 lakh |
| Omni 8 Seater BSII | ₹2.18 lakh |
| MPI STD BSIII 8 STR W/ IMMOBILISER | ₹2.18 lakh |
| MPI STD BSIII 5 STR W/ IMMOBILISER | ₹2.18 lakh |
| Omni LPG CARGO BSIII W IMMOBILISER | ₹2.20 lakh |
| Omni MPI CARGO | ₹2.37 lakh |
| Omni CNG | ₹2.46 lakh |
| Omni LPG STD BSIII 5-STR W IMMOBILISER | ₹2.46 lakh |
| Omni LPG STD BSIV | ₹2.46 lakh |
| Omni MPI STD | ₹2.63 lakh |
| Omni E MPI STD BS IV | ₹2.65 lakh |
| Omni E MPI STD | ₹2.65 lakh |
| Omni Limited Edition | ₹2.68 lakh |
| Omni 5 Seater BSIV | ₹2.72 lakh |
| Omni 8 Seater BSIV | ₹2.73 lakh |
| Omni MPI Ambulance | ₹3.05 lakh |
| MPI STD BSIII 5-STR W/ IMMOBILISER | ₹3.40 lakh |
Frequently Asked Questions