Maruti Suzuki Dzire Insurance
Buy or Renew Maruti Suzuki Dzire Car Insurance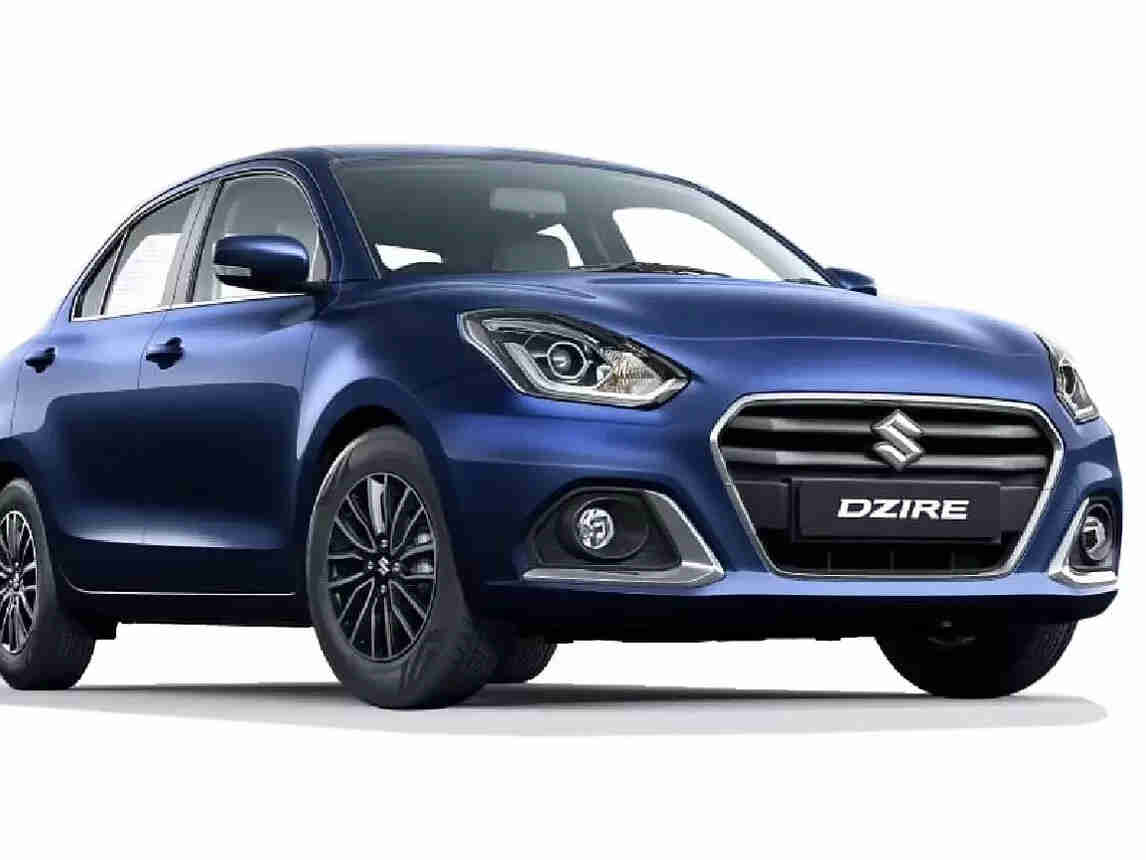 Maruti is considered a household name for the Indian automobile industry. Over the years, it has successfully generated a loyal target audience with its affordable products. In this regard, the Maruti Suzuki Dzire is famous for its comfortable features and consistent mileage while being low maintenance. It is highly advisable for middle-class families looking for an affordable vehicle with seating space for five adults and an eco-friendly BS6 compliant engine.
The Maruti Suzuki Dzire model comes with a city mileage of 19.05 kmpl, which might be one of its best features. With a manual transmission and a boot space of 378 litres, the car can meet customer expectations. Moreover, this model's 1197 cc Petrol engine generates 88.50 BHP of power at 6000 RPM and a torque of 113 Nm at 4400 RPM. Apart from this, the model has a 7-inch touchscreen infotainment system with Android Auto and Apple CarPlay connectivity.
Other features attracting customers to Maruti Suzuki Dzire include its safety measures, such as dual front airbags, rear parking sensors and ISOFIX child seat anchors. Moreover, the AMT variants of this model come with electronic stability control and hill hold assistance. The rear-view camera and rear defogger are features available in higher variants. Other than that, an anti-lock braking system and automatic climate control might be other tempting features of this model.
While the Maruti Suzuki Dzire car might come with multiple features and benefits, it is not immune from facing fatal damages in unforeseen road accidents. Therefore, it is essential to secure the future of this car with Maruti Suzuki Dzire car insurance. The owners of Maruti Suzuki Dzire can utilise its benefits further and become law-abiding citizens with this insurance.
What's Covered in Maruti Dzire Car Insurance
Why should you buy Digit's Maruti Dzire Car Insurance?
We treat our customers like VIPs, know how…
Car Insurance plans for Maruti Suzuki Dzire
Third-Party
Comprehensive
| | | |
| --- | --- | --- |
| Damages/Losses to own car due to an accident | | |
| Damages/Losses to own car in case of fire | | |
| Damages/Losses to own car in case of a natural calamity | | |
| Damages to Third-Party Vehicle | | |
| Damages to Third-Party Property | | |
| | | |
| Injuries/Death of a Third-Party Person | | |
| | | |
| | | |
| | | |
| Extra protection with customized add-ons | | |
How to file a Claim?
After you buy or renew our car insurance plan, you live tension free as we have a 3-step, completely digital claims process!
Step 1
Just call on 1800-258-5956. No forms to be filled
Step 2
Get a link for Self-Inspection on your registered mobile number. Shoot your vehicle's damages from your smartphone through a guided step by step process.
Step 3
Choose the mode of repair you wish to opt for i.e. Reimbursement or Cashless through our network of garages.
How fast are Digit Insurance Claims Settled?
This is the first question that should come to your mind when switching your insurance company. Good you're doing that!
Read Digit's Claims Report Card
Why Should You Purchase Maruti Suzuki Dzire Car Insurance from Digit?
After investing in a car, owners should spend for its maintenance. There has been a growing concern regarding accidental damages in vehicles with the rising cases of road accidents. Keeping this condition in mind, the Indian Government has made it mandatory to purchase car insurance for car owners in India.
The Motor Vehicles Act of 1988 states that the failure of a car owner to produce insurance against the car will lead to an immediate fine. They will have to pay ₹ 2,000 the first time and ₹ 4,000 in case of repetition. Further, they might have to face stricter punishments like imprisonment or cancellation of drivers' licence in the future.
If you plan to purchase Maruti Suzuki Dzire car insurance, you need to consider a range of aspects. These include all the features and benefits of the policy, including the Maruti Suzuki Dzire car insurance cost. Digit has been a reliable name for providing highly beneficial car insurance policies. If you are wondering whether or not to purchase a policy from Digit, let us find out some of the standard features of its car insurance policies.
1. Policy Options
Digit enables you to choose from more than one policy option while purchasing the Maruti Suzuki Dzire car insurance policy. You need to understand their benefits to select a suitable policy.
Third-Party Damage Policy 
The Motor Vehicles Act makes it a mandate to own an insurance policy to cover third-party damages in an accident. This policy of Digit compensates for any third party cars which face damage from your vehicle in an accident. It also works for road properties damaged in an accident. Further, the policy pays for the treatment expenses of any person who was hit by your car.
Digit adds more to the basic policy as described above in this type of insurance policy. Apart from third party coverage, this policy compensates for your personal damages after an accident. You can utilise the feature with the help of cashless repair of your Maruti Suzuki Dzire car in the Digit network garages.
2. Add-on Benefits
If you choose a comprehensive Maruti Suzuki Dzire car insurance policy, Digit lets you customise the plan with some add-on benefits against additional charges. These are described below.
Consumables Cover 
Zero Depreciation Cover
Return-to-invoice Cover
Roadside Assistance
Engine and Gearbox Protection
3. Claim Filing Procedure
The claim filing process might seem long and complicated to the policyholders of Maruti Suzuki Dzire car insurance. Digit has tried to ease the same with three simple steps.
Step 1: Digit does not ask you to fill or submit forms. You can just call Digit's helpline (1800-258-5956) and follow the instructions.
Step 2: Next, go to the self-inspection link that you received on your registered number. Add all the images that prove the accidental damages. 
Step 3: Finally, select a convenient repair mode for your car, which could be either direct reimbursement or cashless repair from the network garages.
4. Online Methods of Policy Purchase
Individuals are often scared of the methods of purchasing insurance for Maruti Suzuki Dzire cars. Digit understands the genuine concern and has therefore developed a fully online and user-friendly way of policy purchase. You can simply visit the official website of Digit and undertake the step-by-step guides in this regard. Moreover, these simple steps will also work for Maruti Suzuki Dzire car insurance renewal.
5. No Claim Bonus
When you purchase Maruti Suzuki Dzire car insurance, you are liable to receive several other benefits. For instance, if you do not claim your insurance for at least a year, you will be eligible for the no-claim bonus offer in Digit. With this, Digit will offer you discounts of 20%-50% on your policy premium.
6. IDV Customisation
A significant reason for purchasing car insurance for Maruti Suzuki Dzire from Digit is its all-rounder benefits. IDV, as most people understand, represents the current value of your vehicle in the market. Digit enables you to customise your IDV for maximising your benefits. You can set a high IDV to generate higher value in case of theft or irreparable severe damage to your car. On the other hand, you can keep it low for a lower premium.
7. Numerous Network Garages
Digit has several network garages, which can be another important reason for choosing it. Policyholders are often worried about utilising their policy coverage while travelling. With Digit Maruti Suzuki Dzire car insurance policy, you will be able to use any of its network garages to avail cashless repair all across the country.
8. Impressive Customer Service
Finally, Digit has developed a competent customer service team. These officials from the customer care department are responsible for attending to customer calls and messages and helping them resolve their issues. You can reach out to them anytime and even during national holidays by simply calling on their customer service helpline.
Thus, you should have a Maruti Suzuki Dzire car insurance policy if you own this car. It will help you manage all the third party and personal damage expenses following a road accident. Moreover, you will comply with the Motor Vehicles Act of 1988 with such a policy.
Why is it important to buy insurance for your Maruti Suzuki Dzire?
Considering the population, traffic and the increase in the number of vehicles, having a car insurance is not only mandatory but also makes sense for our car's utmost protection. 
Learn more about Maruti Suzuki Dzire
Maruti Suzuki Dzire is a sedan car with unparalleled features. Well suited for families, the Maruti Suzuki Dzire is affordable and made for stress-free driving. Performing well in the market since last 10 plus years, Maruti Suzuki Dzire has recently updated itself.
In the year 2018, it won the SubCompact Sedan of the Year award at NDTV Carandbike Awards. As the name suggests, it offers a swift ride to all the passengers and utter comfort to the driver. Maruti Suzuki Dzire has the best resale value. The car gives an average of 28.40 km per litre and has an engine of 1248 cc. 
Why should I buy Maruti Suzuki Dzire?
Maruti Suzuki Dzire is a family car which runs on BS 6 compliant engine, which is environment-friendly. It is a fuel economic car available in four variants L, V, Z, and Z+. The Maruti Suzuki Dzire is not only well suited for your daily commute but also makes for a comforting choice during long travels, owing to its comfortable storage and huge cabin space. It is priced between Rs.5.82 lakhs to Rs.9.57 lakhs.
The new version of the car makes for a good catch with its 5-speed manual and automatic transmission. It also includes enhanced safety features like dual front airbags, co-driver seat belt reminder, speed alert, ABS with EBD, and reverse parking sensors. Other than these, the car has front fog lamps, automatic LED projectors, reverse parking camera, and a 7-inch touchscreen infotainment system.
Check: Know more about Maruti Car Insurance
Variants and Price of Maruti Suzuki Dzire Car
| | |
| --- | --- |
| Name of the Variants | Approx. Price of the Variants |
| Dzire LXI | ₹ 6.51 Lakhs |
| Dzire VXI | ₹ 7.44 Lakhs |
| Dzire VXI AT | ₹ 7.99 Lakhs |
| Dzire ZXI | ₹ 8.12 Lakhs |
| Dzire ZXI AT | ₹ 8.67 Lakhs |
| Dzire ZXI Plus | ₹ 8.84 Lakhs |
| Dzire ZXI Plus AT | ₹ 9.39 Lakhs |
Frequently Asked Questions