Maruti Suzuki Wagon R Insurance
Buy or Renew Maruti Suzuki Wagon R Insurance Policy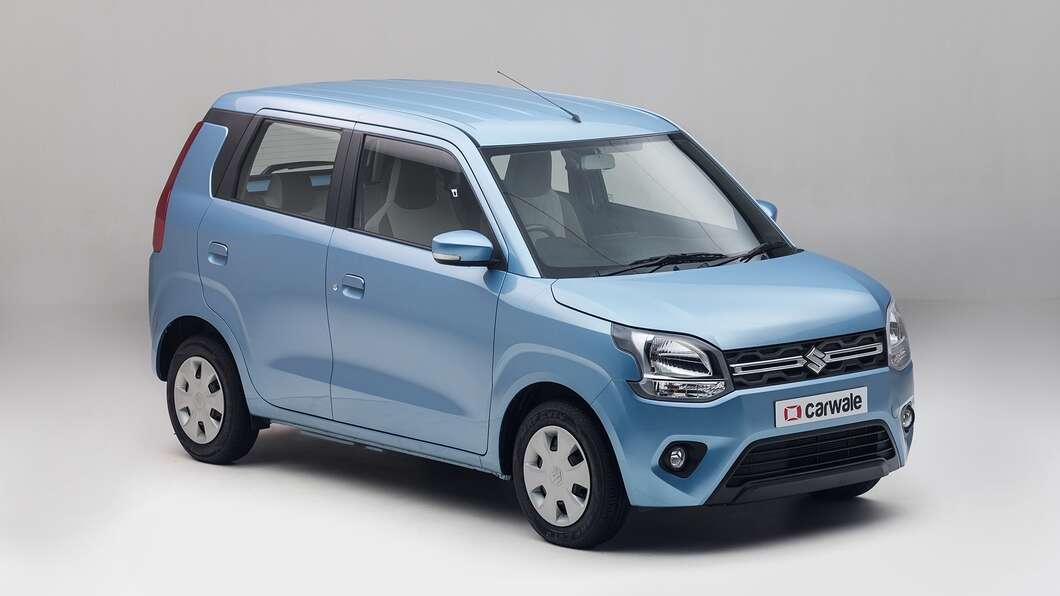 The Indian subsidiary of Japanese manufacturer Suzuki has been manufacturing Maruti Suzuki Wagon R since 1999. After its launch in the Indian commuter market, several upgrades concerning this model were introduced.
Further, as of December 2019, the company sold over 2.4 million units of Wagon R across India. Due to this hatchback's robust design, sturdy heartect platform, spacious cabin and effortless AGS, this car quickly gained popularity among Indian customers.
If you are an owner of this Maruti car, you must factor in the risks and damages it is susceptible to. Considering such instances, you might consider renewing your Maruti Suzuki Wagon R insurance without any delay.
A well-rounded insurance policy for your Wagon R covers the costs of damages that might incur during an accident. Besides, it comes with a host of other benefits depending on your insurance provider.
In the following segment, you will find details on the benefits of obtaining car insurance from reputed insurers like Digit. Keep reading to know more.
What's Covered in Maruti Wagon R Car Insurance
Why should you buy Digit's Maruti Wagon R Car Insurance?
We treat our customers like VIPs, know how…
Car Insurance plans for Maruti Suzuki Wagon R
Third-Party
Comprehensive
| | | |
| --- | --- | --- |
| Damages/Losses to own car due to an accident | | |
| Damages/Losses to own car in case of fire | | |
| Damages/Losses to own car in case of a natural calamity | | |
| Damages to Third-Party Vehicle | | |
| Damages to Third-Party Property | | |
| | | |
| Injuries/Death of a Third-Party Person | | |
| | | |
| | | |
| | | |
| Extra protection with customized add-ons | | |
How to file a Claim?
After you buy or renew our car insurance plan, you live tension free as we have a 3-step, completely digital claims process!
Step 1
Just call on 1800-258-5956. No forms to be filled
Step 2
Get a link for Self-Inspection on your registered mobile number. Shoot your vehicle's damages from your smartphone through a guided step by step process.
Step 3
Choose the mode of repair you wish to opt for i.e. Reimbursement or Cashless through our network of garages.
How fast are Digit Insurance Claims Settled?
This is the first question that should come to your mind when switching your insurance company. Good you're doing that!
Read Digit's Claims Report Card
Why Choose Digit for Maruti Suzuki Wagon R Insurance?
Before purchasing a Suzuki Wagon R insurance policy, you must consider several factors and compare plans from different insurers online. In this regard, you can choose Digit owing to its host of benefits, such as follows:
1. Quick Claim Process
Digit's smartphone-enabled self-inspection feature enables you to raise a claim against car insurance for Maruti Suzuki Wagon R effortlessly. This feature allows you to shoot your Maruti car's damages through your smartphone and choose your preferred repair mode in a few minutes.
2. Cashless Mode of Repair
You can opt for a cashless facility from Digit while filing a claim against your insurance for Maruti Suzuki Wagon R. Under this facility, you need not require to pay any cash for the repair services you avail of at a Digit authorised garage. Your insurer will cover the charges on your behalf, making it possible for you to save funds for future requirements.
3. Vast Network of Digit Garages
There are several Digit network garages across India from where you can get professional repair services for your Maruti car. Furthermore, you can get cashless repairs from these repair centres.
4. Various Insurance Options
If you choose Digit for Maruti Suzuki Wagon R insurance renewal, you can go for any of the following insurance types:
Third-party Car Insurance
This basic insurance plan offers coverage benefits against third-party damages caused to a person, property or vehicle by your Maruti car. You can also cover litigation issues arising from an accident under this plan. The Motor Vehicles Act, 1988, made it mandatory for every car owner to obtain a third-party Maruti Suzuki Wagon R insurance plan.
Comprehensive Car Insurance
For overall coverage against both third-party and own car damages, you might want to buy a comprehensive insurance plan from Digit. This plan also covers damages caused to your Maruti Wagon R in case of fire, theft, natural or man-made disasters. As this policy provides extensive protection and other benefits, the Maruti Suzuki Wagon R insurance renewal price may be a bit higher compared to the third-party insurance plan.
5. IDV Customisation
Your Maruti car insurance policy premium depends on its Insured Declared Value (IDV). Insurers evaluate this value by subtracting the car's depreciation from its manufacturer's selling price. However, insurance providers like Digit give you the option to customise this value. This means if your Maruti car is stolen or damaged beyond repair, Digit will offer a return amount with respect to the IDV you chose. Therefore, you can maximise your benefits by choosing a value per your requirement.
6. Several Add-on Policies
Your Maruti Suzuki comprehensive insurance plan might exclude some covers. However, Digit gives you the opportunity to include certain add-on covers over and above your base plan for additional coverage against some charges. Hence, while choosing comprehensive Maruti Suzuki Wagon R insurance online, you can choose from the following add-on policies:
Zero Depreciation Cover
Roadside Assistance
Return to Invoice Cover
Engine and Gearbox Protection Cover
Consumable Cover
7. 24x7 Customer Service
In case of any doubt regarding Maruti Suzuki Wagon R insurance cost, you can contact Digit's responsive customer support and resolve your queries effortlessly. They are available 24x7, even on national holidays.
8. Simple Online Purchase
Digit enables its customers to obtain car insurance plans online through their smartphones without the need of furnishing a number of documents. Therefore, after getting a quote on the Maruti Suzuki Wagon R insurance price online, you can obtain insurance from this provider within a few minutes owing to its technology-driven process.
Additionally, you can avail of discounts and bonuses on your insurance plan from Digit by keeping non-claim years within your policy term.
Now that you know everything about Digit's benefits on your Maruti Suzuki Wagon R insurance plan, you can streamline your choices and make an informed decision.
Why is it important to buy Car insurance for Maruti Suzuki Wagon R?
Any car like Maruti Suzuki Wagon R which is extensively used for daily commute should have a car insurance to not only comply with road regulations but also protect it from various risks. 
Learn more about Maruti Suzuki Wagon R
Small is good but big is better. For man, driving means to drive in comfort in terms of space, accessories, and interiors. The Maruti Suzuki Wagon R was the new endeavour of the company long back. It was a proposition with a comparatively better engine capacity that ranges from 998 cc to 1197 cc.
Maruti Suzuki Wagon R comes in two fuel propositions - Petrol and CNG. It is available with manual and automatic gear-box. It is the third generation car with changes in its size, attributes, and style. 
Why should you buy Maruti Suzuki Wagon R?
Maruti Suzuki Wagon R makes for a good choice for your daily commute. It is quite spacious car and has revamped looks with its new headlamp cluster, clean metalwork, and front grille. The tail-lights are done right, with an increase in its height. 
For those looking for a car within the price range of Rs.Rs.4.34 lakhs to Rs.5.91 lakhs, then the Maruti Suzuki Wagon R could be a suitable pick. There are about twelve variants for you to choose from. Considering comfort, people have been looking for automatic cars in all segments. Fulfilling this requirement, the Maruti Wagon R gives a 5-speed manual and AMT gearbox. If you consider safety features, then the new Maruti Wagon R is a better option than others. It comes with an airbag, ABS with EBD, speed alert system, rear parking sensors, and front seat belts with load limiters. 
Check: Know more about Maruti Car Insurance
Price List of Maruti Suzuki Wagon R Variants
| | |
| --- | --- |
| Maruti Suzuki Wagon R Variants | Price (in Mumbai, may vary across cities) |
| LXI | ₹6.47 Lakhs |
| VXI | ₹6.98 Lakhs |
| VXI | ₹6.11 Lakhs |
| ZXI | ₹7.36 Lakhs |
| VXI AT | ₹7.61 Lakhs |
| ZXI Plus | ₹7.90 Lakhs |
| ZXI AT | ₹7.99 Lakhs |
| ZXI Plus Dual Tone | ₹8.04 Lakhs |
| ZXI Plus AT | ₹8.53 Lakhs |
| ZXI Plus AT Dual Tone | ₹8.67 Lakhs |
| LXI CNG | ₹7.24 Lakhs |
| VXI CNG | ₹7.73 Lakhs |
Frequently Asked Questions